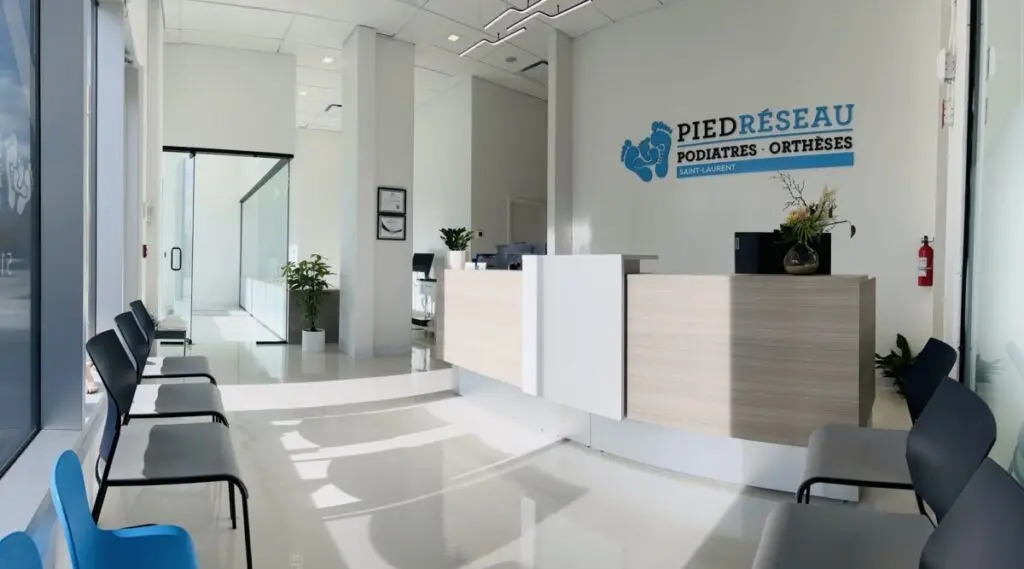 Easy to access, our podiatry clinic in Saint-Laurent warmly welcomes you and treats the major foot problems of the whole family.
Podiatry and Orthopedic Clinic in Saint-Laurent
The PiedRéseau Saint-Laurent podiatry clinic is located in the district of the same name in Montreal and is led by Dr. Marie Tran, a podiatrist. She receives patients of all ages and treats various issues related to foot health.
PiedRéseau

Saint-Laurent

5380 Boul. Henri-Bourassa Ouest Saint-Laurent, QC, H4R 0R4

1-888 275-3668 Toll free

Business hours

Wednesday : 8:30 - 16:30
Thursday : 8:30 - 16:30
Friday : 10:00 - 16:00
Saturday : 9:00 - 14:00

A family-oriented podiatry clinic
At our podiatry clinic, we meticulously treat a range of common foot problems that can affect all family members, such as nail fungus, plantar warts, ingrown toenails, corns and calluses, plantar fasciitis, forefoot pain, Achilles tendonitis, ankle sprains, high or flat arches, or Morton's neuroma (pinched nerves).
Dr. Tran also performs biomechanical examinations and non-surgical minor surgeries.
Located near the new REM (Réseau express métropolitain) and many major roads in northern Montreal, our clinic is easily accessible by car or public transportation for residents of the island of Montreal as well as those in Laval.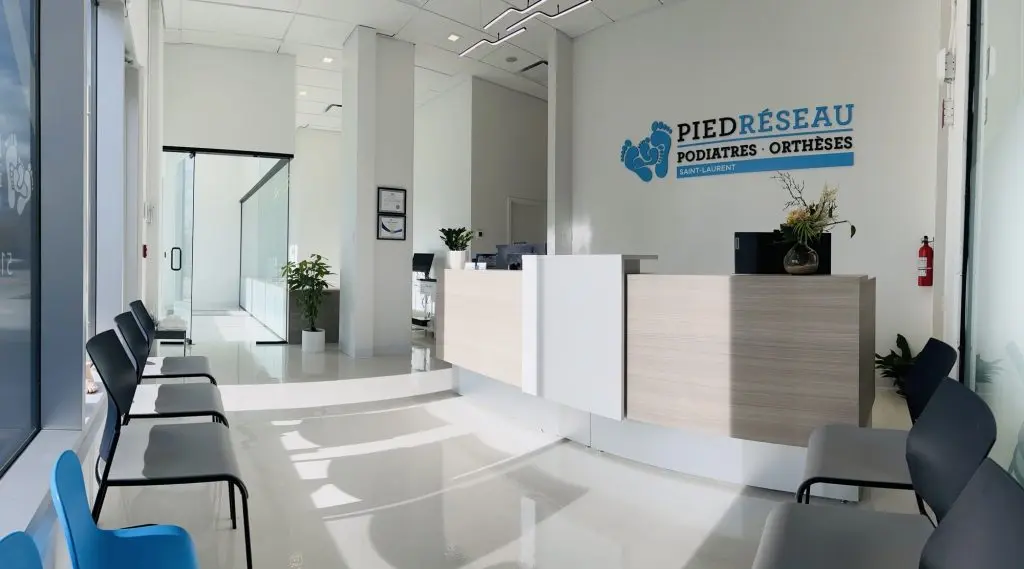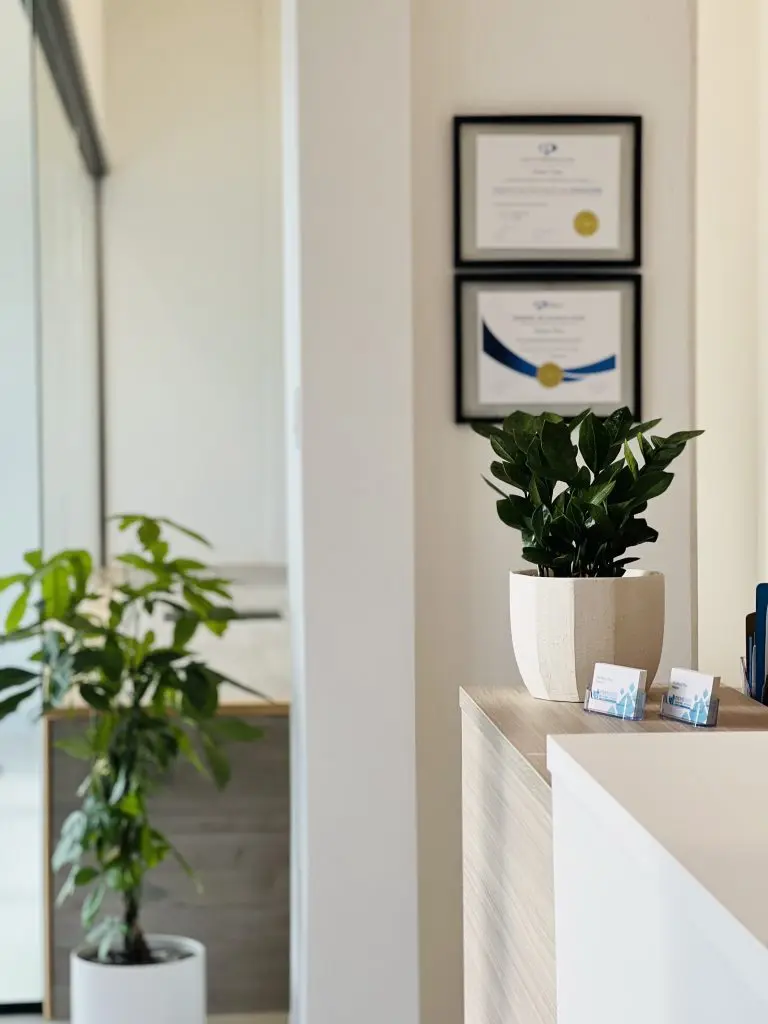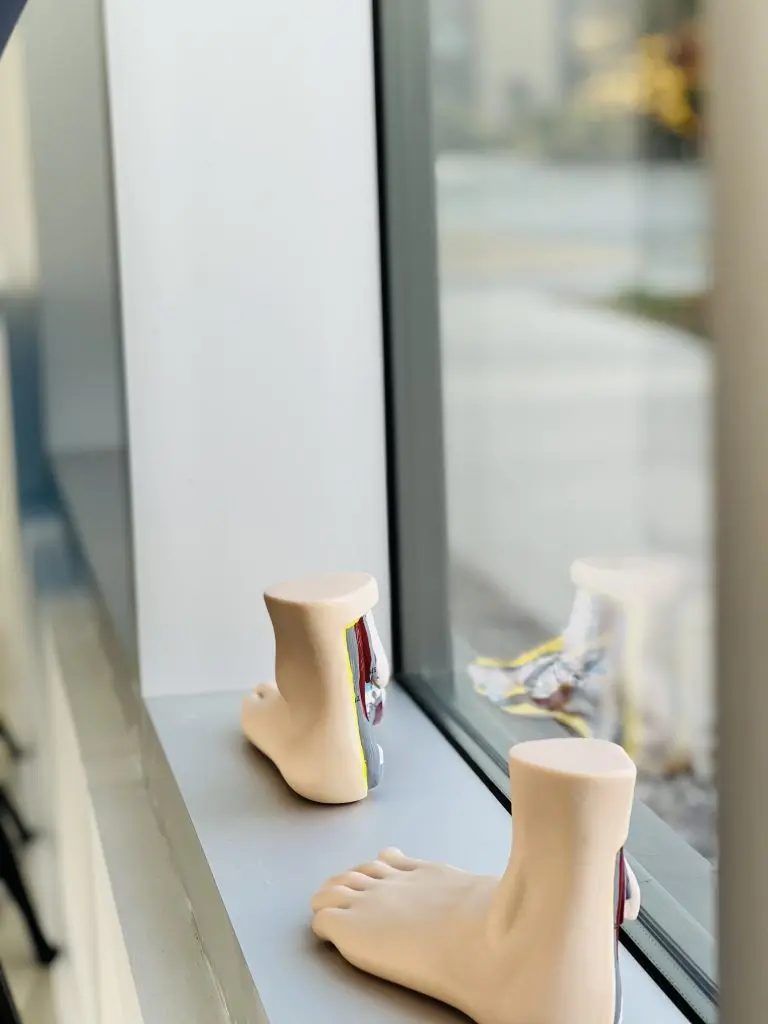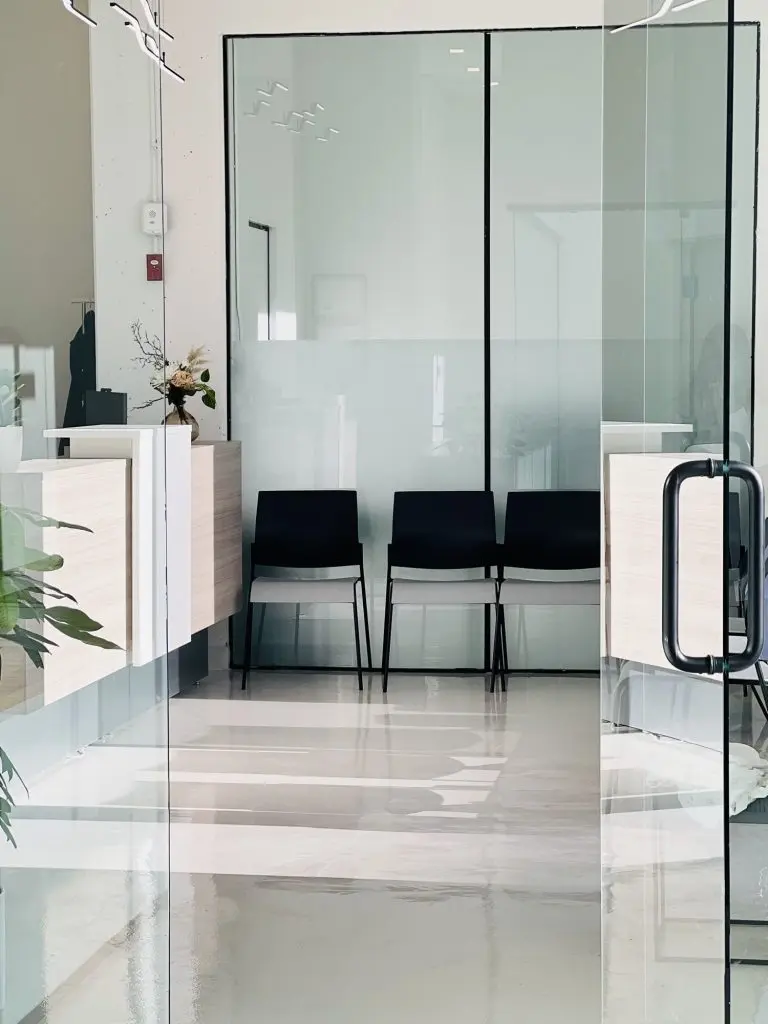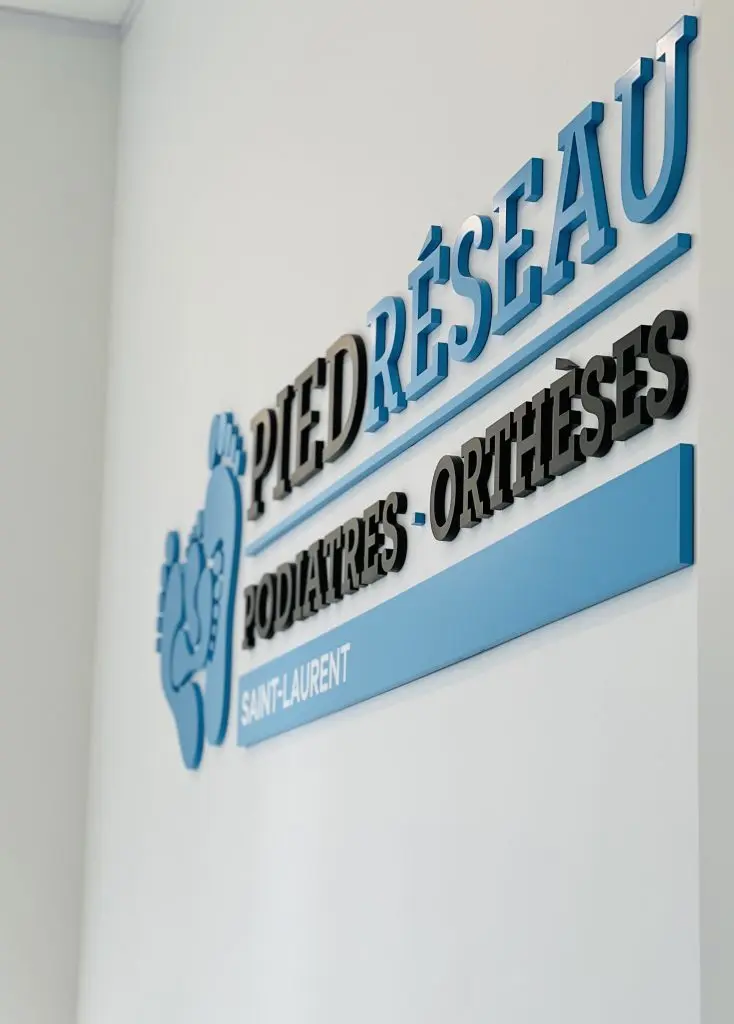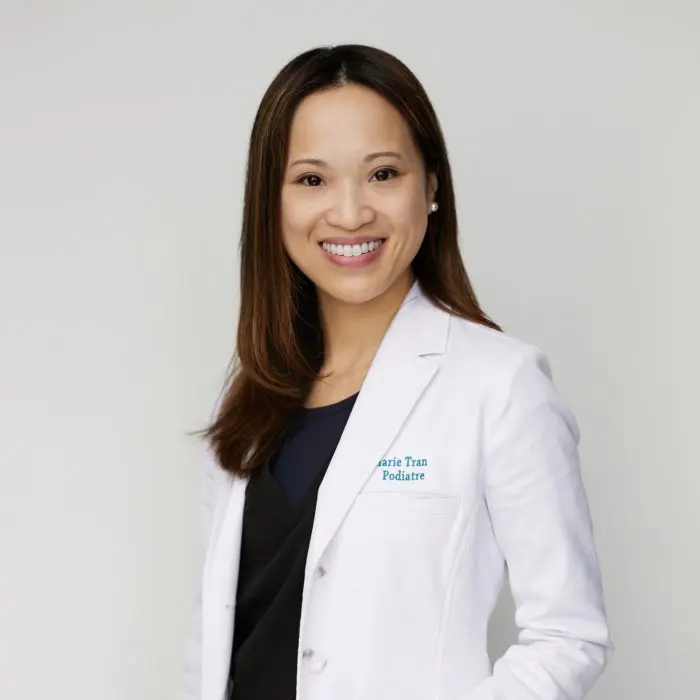 Dr. Marie Tran podiatrist
Dr. Marie Tran podiatrist
The podiatrist at the Saint-Laurent podiatry clinic
In addition to her doctorate in podiatric medicine from the Université du Québec à Trois-Rivières (UQTR), Dr. Marie Tran holds a certificate in targeted foot ultrasound and a permit for foot and ankle radiology. These certifications allow her to more easily and accurately identify the source of various problems affecting her patients, whether young or old, athletes or not.
In addition to her professional and targeted podiatric care, her patients also appreciate the helpful advice she provides to improve their overall health. Dr. Tran also holds a major in biological sciences from the University of Montreal (for which she received an excellence award) and has diverse knowledge in physiotherapy, biochemistry, nuclear medicine, and nutrition.
Before opening the PiedRéseau Saint-Laurent clinic, Dr. Tran practiced podiatry in various clinics in the metropolitan region, where she had the opportunity to treat patients who spoke French, English, or Vietnamese. She continues to work in clinics in Laval and Longueuil.
Thanks to her gentle and reassuring approach and her mastery of foot pathologies, she knows how to put people at ease and relieve their stress. She makes it a point to design effective and prompt treatment plans, whenever possible.
Close
Responsible for Personal Information / Privacy: Marie Tran 514-449-7742