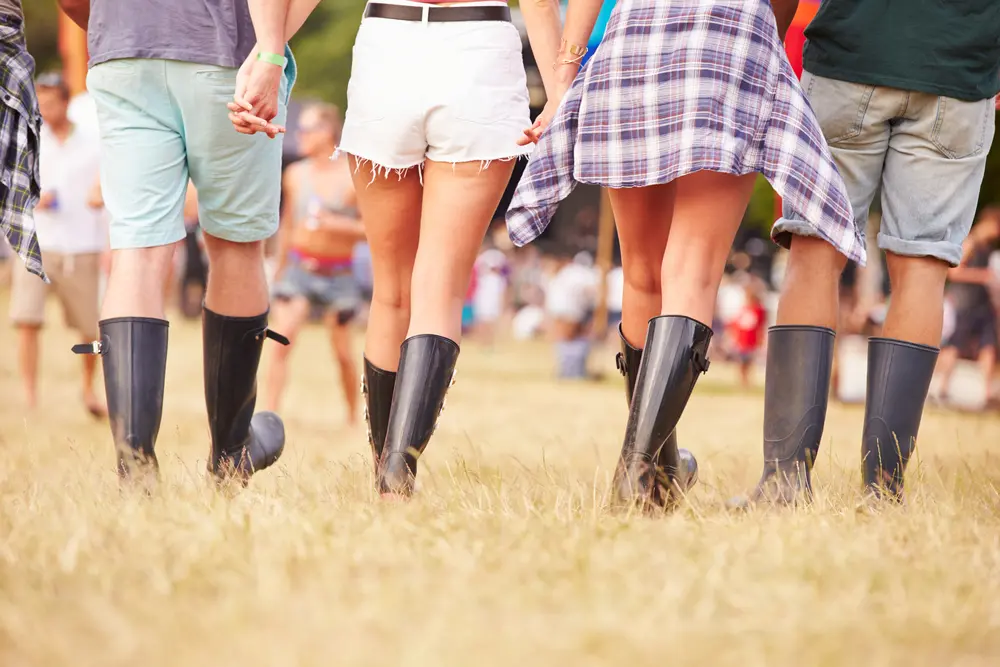 When the weather is unpredictable in late fall or as spring approaches, the rain boot is an efficient way to keep your feet dry and comfortable. You can go outside and walk around without being concerned about water leaking in. Here are some recommendations for choosing high-quality rain boots so you can confidently brave the storms.
What exactly are rain boots?
A rain boot is a type of shoe designed to keep the feet dry when it rains. They are usually made of rubber or polyvinyl chloride, which are sturdy, waterproof materials that are neither too hot nor too light. The heels are often non-slip to reduce the risk of falling on slippery surfaces.
There are many different styles of rain boots, some of which are knee-high or mid-calf. You will be able to walk through puddles and mud thanks to these various heights without getting your socks or pants wet.
How to choose a pair of rain boots?
Your needs will determine which rain boots you choose. What will these shoes be used for in particular? That is the first thing you should consider. Will they be used for walking in the rain on the streets? To go hunting and fishing? Boating? Gardening? You can select particular models (sole, boot height, etc.) based on your requirements.
It is important to try on rain boots before buying them to ensure that the shape and size are appropriate for your feet. Once inside, you ought to feel at ease and have some room between your toes and the sides of the boot for airflow and insulation. While wearing rain boots, it is typical to feel the heel slightly come up.
Check the calf circumference during fittings; the boots should not mould but should instead leave a small amount of room between the clothing and the top edge (about 0.5 cm if you intend to tuck your pants into the boot). The height will depend on your preferences and how you intend to use it. The higher the boot, the larger the protected area.
Rubber rain boots are the best option in terms of material because they are more insulating. Choose the pairs that appear more flexible and comfortable after trying on a few.
How to maintain a rain boot?
Rain boots are very easy to maintain, allowing you to keep your pair for as long as possible while keeping it waterproof. To achieve this, be sure to rinse them with a sponge and soapy water after each use. Allow them to dry naturally after that, far from any heat sources that might weaken the rubber.
When not in use, keep your rain boots upright and dry somewhere out of the sun and heat.
Is it possible to wear rain boots in the winter?
You can wear your rain boots in winter, but only under certain conditions. In fact, simple rubber will not keep the cold off your feet, so it is crucial to wear boots made for this chilly season. You have a few choices: you can wear warm socks and add an insulating sole to a traditional rubber boot, or you can choose rain boots with a lining or a neoprene padding. You will need rain boots with ridged soles in snowy conditions to prevent slipping.
hoosing the appropriate rain boots to confidently face the weather
In addition to their fashionable appearance, rain boots are a valuable necessity to appreciate rainy days fully. A well-chosen pair will allow you to walk in puddles or in the mud, no matter the weather while keeping your feet dry and warm. They are appropriate for both the city and the country.
Would you like to know if you can wear this style of water boot if you have a foot issue? Contact a FootNetwork podiatrist for personalized advice.