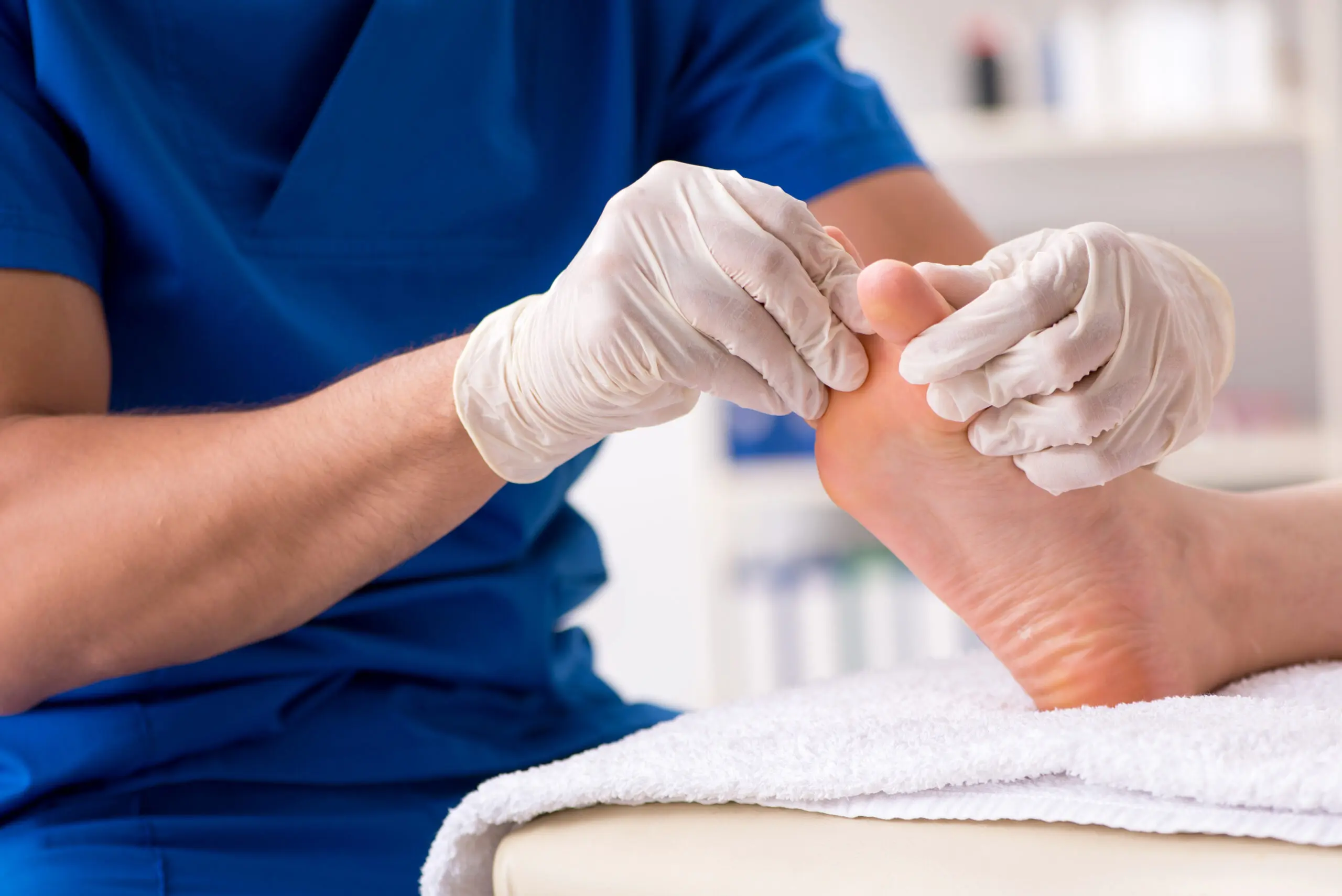 There are several types of podiatric exams, each with its unique set of characteristics. Some checkups, however, are more significant than others and will aid in the preservation of your feet's health, the relief of discomfort, and even the healing of certain illnesses. We recommend that you have a review of the five most important follow-ups that should not be overlooked.
Podiatric examination: digital X-ray and foot ultrasound
Digital x-ray and ultrasound are two highly crucial podiatric exams that are often overlooked.
The first allows for the precise detection and monitoring of any condition involving the bones of the foot or ankle (fracture, calcification, arthrosis, deformation, etc.). The second focuses on the soft tissues, such as muscles, tendons, ligaments, and nerves, in order to diagnose specific injuries (tear, fasciitis, tendinitis, capsule, etc.).
With a look at the interior of your foot, we can better understand why you are in pain and determine the best therapy for you.
These two podiatric examinations are painless, fast, and safe.
Podiatric examination: General foot care
Do not wait until you are in excruciating pain to get help. The standard podiatric examination may be thought of as a routine checkup to assess the state of your feet. It should be done once or multiple times a year, depending on the person's health.
The specialist will first assess your foot's health before doing different maintenance procedures such as nail cutting, biomechanical pressure point evaluation, cream application, and so on.
This follow-up will allow the podiatrist to discover potential issues such as onychomycosis, ingrown toenails, warts, cracks, corns, and calluses, in addition to the preventative aspect. Depending on the pathology, the podiatrist will be able to provide therapy immediately or over several sessions.
Podiatric examination: Manual foot therapy
Manual therapy involves the podiatrist massaging the bones and joints of the foot using a series of mild and accurate manipulations.
Both mobility and functionality are affected by this podiatric assessment. It can be used to strengthen muscles, soften tissues, and cure and reduce pain associated with hallux valgus, tendinitis, sprains, plantar fasciitis, and other unpleasant conditions.
Podiatric examination: Biomechanical examination of the foot
Do you suffer persistent foot pain when exercising or a deformity in your feet or legs that makes mobility difficult? Would you like precise recommendations on how to tailor your physical exercise to your morphology?
A biomechanics assessment is an excellent option if you respond yes to any of these questions. The biomechanical assessment is a podiatric follow-up that addresses numerous demands by assessing the foot's action while walking (dynamic examination) and afterwards in a sitting posture (examination of the foot without load).
This set of tests reveals the foot's response as well as the presence of any abnormalities. The expert can then determine whether or not treatment is required (prescription of orthotics, manual therapy, etc.).
Podiatric examination: Postural evaluation
The postural evaluation, the fifth podiatric follow-up that should not be overlooked, focuses not only on the foot, but also on the entire body, utilizing accurate, rapid, and safe imaging equipment. To highlight the patient's musculoskeletal system, this equipment combines computer and light projection. It allows the expert to discover postural anomalies such as pelvic asymmetry, spinal misalignment, and differing leg sizes, among other things.
This form of imaging is also useful for determining the efficacy of treatment over time by displaying the patient's posture change.
Have your feet checked by a podiatrist on a regular basis
Choosing one or more of these podiatric follow-ups is a great way to look after your feet and body, as well as to avoid and treat specific conditions. Apart from regular treatment, the podiatrist will usually recommend further exams based on your situation.
Consult your local FootNetwork clinic to find out which follow-ups are most appropriate for your condition or to schedule an appointment.