The Montreal podiatry clinic, also known as Podiart, is located on Boulevard Pie-IX, right next to the Botanical Garden, in the Rosemont-la-Petite-Patrie district. With unparalleled expertise in foot surgery and modern operating rooms of the highest standard, this clinic is the foremost destination for Montrealers seeking treatment for hammertoes, bunions, plantar fasciitis, and Morton's neuromas.
Sometimes, conventional treatments cannot provide all the relief that you need. In this case, you can count on the experts at the Montreal clinic, whose podiatrists will conduct diligent follow-ups to guarantee your most effective and comfortable recovery. Of course, the clinic also covers a wide range of problems that do not require surgery. Take good care of your feet with high-tech equipment and professional care at Podiart.
Montreal podiatry clinic
4380 Boulevard Pie-IX, Montréal, QC H1X 2B3
1-888 559-0585 - toll free
Business hours
Monday : 9:00 - 20:00
Tuesday : 9:00 - 18:00
Wednesday : 8:00 - 20:00
Thursday : 7:00 - 20:00
Friday : 9:00 - 17:00

A podiatrist who has your wellness at heart
Podiatrist Dr. William Lee is an expert in the field of podiatric surgery in Quebec. Graduated in 2000 with a Doctorate of Medicine, he remains actively involved in both of his Podiart clinics in Montreal and Brossard. Dr. Lee has a bachelor's degree in biology and psychology, and has majored in foot surgery with a residency at the Benedictine Hospital in New York.
Dr. William Lee is a member of the Associate American College of Foot and Ankle Surgery (AACFAS), as well as a lecturer and clinical professor at the University of Quebec at Trois-Rivières (UQTR). Given his credentials, he is the podiatrist that you want to take care of your feet.
Benefit from his expertise: contact him in Montreal or Brossard.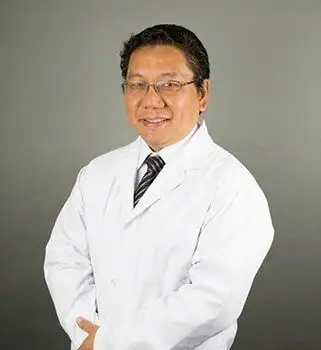 Dr. William Lee surgeon-podiatrist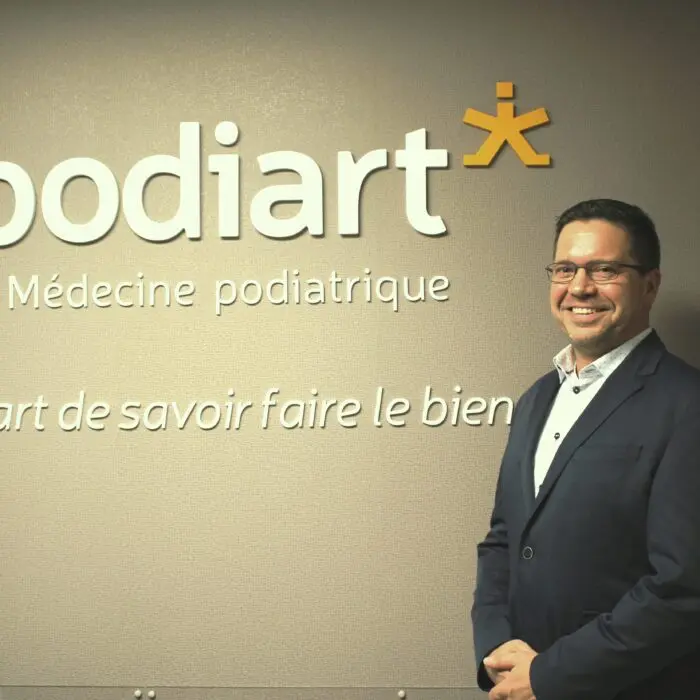 Dr. Serge Gaudreau podiatrist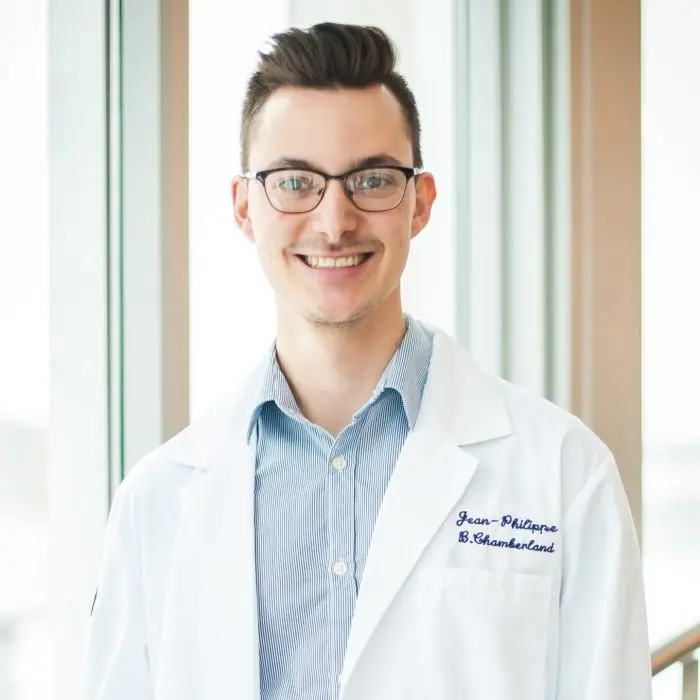 Dr. Jean-Philippe Chamberland podiatrist
Dr Laurence Douville-Dessureault podiatrist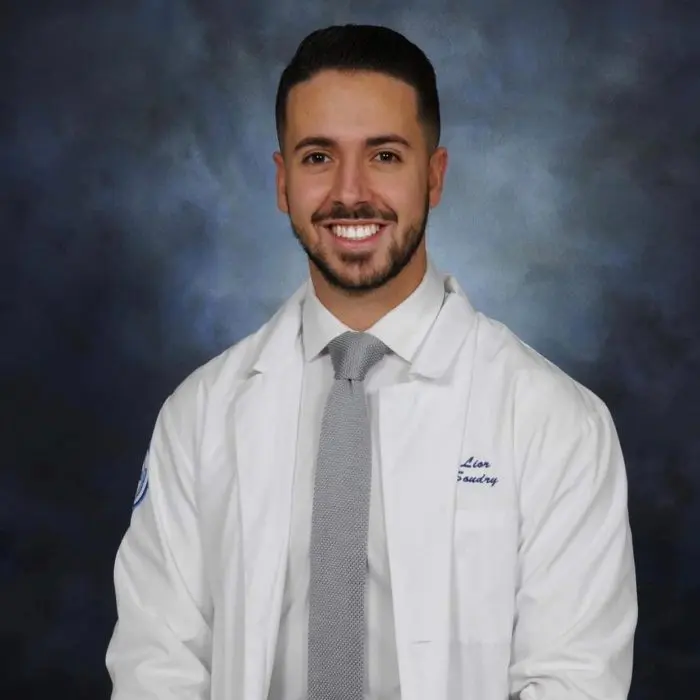 Dr. Lior Soudry podiatrist
Dr. Laurence Bibeau podiatrist
Dr Gabrielle Raimondo podiatrist
Dr Christopher Lee podiatrist
Dr. William Lee surgeon-podiatrist
Dr. William Lee is a podiatrist who does foot surgery, making him a true authority in the area of podiatry in Quebec. He has been a long-time practitioner since his graduation in 2000 and now operates between his two podiatry clinics in Brossard and Montreal on a regular basis since his expertise is in great demand.
Dr. William Lee is a podiatrist who has the abilities and experience to be an indisputable expert in the field of foot health.
A distinguished academic background
Dr. William Lee, podiatrist, earned two bachelor's degrees from the University of Ottawa, one in science (biology) and the other in psychology, before deciding to pursue podiatry.
Prior to starting his clinics, the podiatric surgeon studied for four years at the New York College of Podiatric Medicine, where he learnt the ins and outs of the field. Dr. Lee then went on to Benedictine Hospital in New York State to finish his surgery residency.
Dr. Lee is a member in good standing of the Associate American College of Foot and Ankle Surgery (AACFAS) as a podiatrist who practice foot surgery. He is also a clinical professor at UQTR, as well as a speaker and collaborator on a number of biomechanical research initiatives. Dr. Lee is also a registered radiologist.
Despite his impressive academic credentials, Dr. Lee remains down to earth and focuses on his patients' needs, whether they are young, elderly, or athletes.
A podiatrist who cares for people
Podiart Podiatry Clinics' co-founder is not sitting around doing nothing. In addition to his professional responsibilities, he volunteers to treat children from underprivileged backgrounds in Montreal and Monteregie.
Dr. William Lee is a podiatrist who is highly skilled in his practice and guarantees that you are always properly informed about your problem and treatment options.
Close
Dr. Serge Gaudreau podiatrist
Dr. Serge Gaudreau, podiatrist, is the co-owner of the Beloeil Podiatry Clinic and more widely the Podiart Group, having practiced his profession since he obtained his doctorate in 2000. Serge Gaudreau, a practitioner concerned with Quebecers' plantar health, is periodically asked to treat patients in his Montreal facility which he supervises together with the podiatrist William Lee.
Dr. Gaudreau, a podiatrist who is recognized for his deeply human approach, enjoys working with a wide range of patients.
An indisputable know-how
Serge Gaudreau studied at the prestigious New York College of podiatric medicine with over 20 years of expertise. He graduated from this college in 2000.
The practitioner additionally broadened his expertise by obtaining a certificate in radiology and foot ultrasound, on top of his theory and practical knowledge obtained at the university. Podiatrist Dr. Gaudreau is well trained to use instruments such as digital foot radiography for diagnostic purposes.
He does not hesitate to intervene on numerous forms of plantar discomfort if he is to put his wide expertise to everyone. The podiatrist at the head of Beloeil Podiatry Clinic is really flexible, offering treatments from runners to young kids and those with restricted mobility. The Ecole supérieure de ballet du Québec is also often inviting podiatrist Dr. Gaudreau's expertise to treat their dancers.
An impressive track record
Serge Gaudreau, DPM, is sympathetic to various issues and is not afraid of his voluntary opportunities. He has been notably involved in numerous events, such as marathons at the Accueil Bonneau.
He also served as President of the Ordre des podiatres from 2005 to 2011, involved in his professional community since his first years of practice.
The podiatrist Serge Gaudreau is an outstanding communicator and displays a professionalism that does not leave his patients indifferent.
Close
Responsible for Personal Information / Privacy: Ben Lee 450-281-1292
Request an appointment at the clinic
Leave us your contact details and availability and we will contact you to make an appointment.