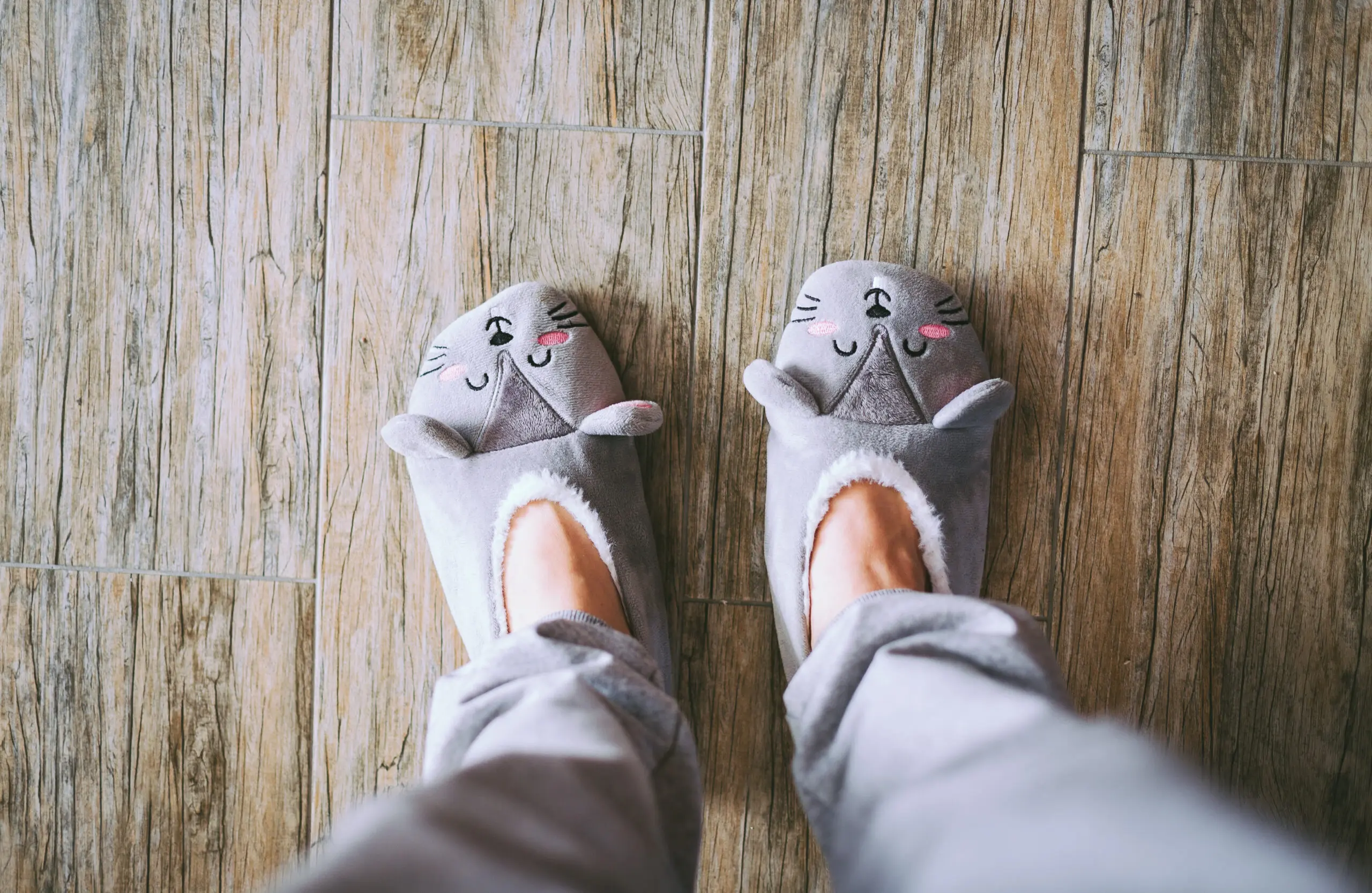 The slipper has become the preferred indoor shoe, worn in all seasons and at all hours of the day. Some people embrace them because they provide support, while others adore them because of the warmth they bring or the style they offer. Regardless of the reason for wearing them, slippers are a vital piece of footwear that provides everyday comfort and protection in the house, which should not be neglected if you suffer from foot discomfort or sensitivity.
Check out these pointers to help you choose the right pair of slippers for your feet!
The slipper's shape
When it comes to slippers, the shape of the model you pick can have a significant influence on your comfort, because whether the slipper is open or closed, it provides better arch support and adds to the overall foot comfort.
If you like slippers that are simple to put on, look for a style that does not have a heel and allows you to glide your foot in without causing too much friction. You may choose lighter versions that set your toes free in the summer. No matter how hot it is outside, this will let your feet breathe properly.
Look for closed slippers with a heel rim if you want additional support for your foot. Are you looking for a way to safeguard yourself even more? Slippers or booties with a shoe-like form cover your feet from toe to heel for optimal support and comfort.
The type of sole
Do you take your slippers everywhere with you, from the living room to the patio to the garage? The type of insole you select will be primarily determined by the type of activities you engage in on a regular basis.
If you walk around a lot, go up and down stairs frequently, or have to go outside, such as on a terrace, choose a soft rubber sole that is durable, insulating, and non-slip. This sort of sole offers the significant benefit of lowering the danger of slipping or falling when moving. This sole also shields the foot from shocks, giving you a more comfortable walking experience. Choose a model with a small heel if you have a weak back.
If you want to be as comfortable as possible, go for a slipper with a cushioned sole or memory foam. This foam conforms to the curve of your foot and provides excellent arch support. Your joints will benefit as well. Slippers lined with fur or fleece offer the extra benefit of keeping you warm in the cold.
Finally, if you are a more static person, a flat foam slipper with a small heel is a good choice. A leather sole is also a fantastic option since it provides comfort while also wicking away moisture. It's almost as if it's a second skin!
In any event, if you have plantar fasciitis or any other foot or lower limb discomfort, wearing slippers with thick soles might be quite beneficial. Please don't hesitate to seek advice from your podiatrist.
What is the ideal slipper size? 
When it comes to finding the ideal slipper for your feet, size matters a lot. Indeed, by ensuring that you select the correct size, you will be able to fully enjoy the comfort that a specific slipper offers. As a result, before making any purchase, you should measure your foot to establish the proper size. This is particularly significant because sizes differ from one brand to another.
Contact FootNetwork for all your podiatric needs
If you have foot pain or want to know how to choose the finest shoes for your feet, our specialists are here to help. To learn more or to schedule an appointment with one of our podiatrists, please contact us right away. Our network of more than 40 clinics across Quebec is dedicated to providing you with the best podiatric treatment possible.