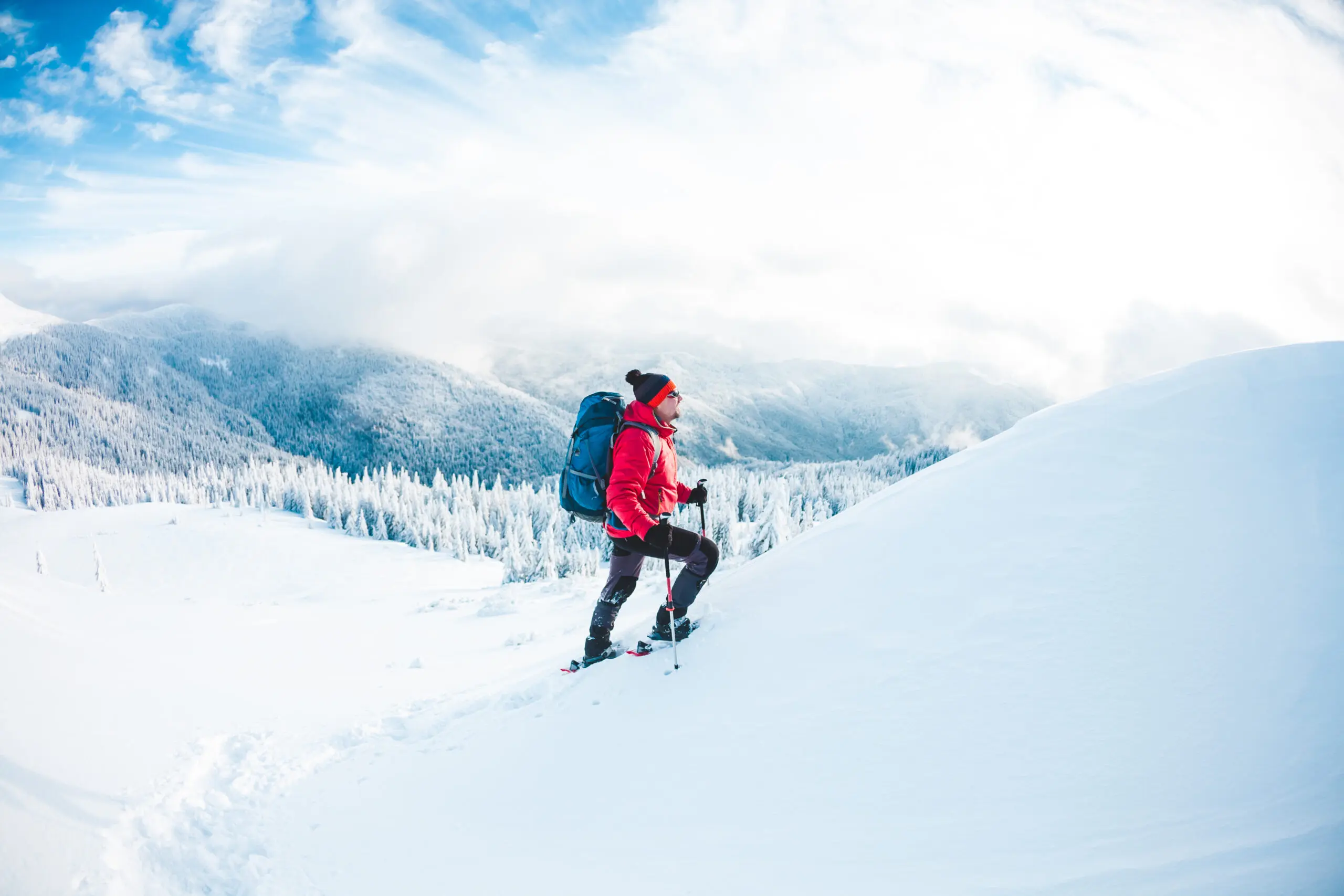 Snowshoeing is a winter sport that is becoming increasingly popular among individuals of all ages and fitness levels. In fact, in recent years, this sport has become more widespread than ever. Many winter sports fans have adopted it as a way to be active alone or in a group in a beautiful natural setting.
Snowshoeing, whether done on the flat or in the mountains, is a wonderful sport that is both easy to do and helps you to keep in shape. However, it is critical to be well-prepared before beginning. A decent pair of winter boots, in addition to snowshoes, is required to participate in this activity in a pleasant and safe manner. Learn more about the things to consider while choosing winter footwear for your snowshoes.
The best snowshoeing boots for winter
The snow is falling in large flakes, and you're itching to put on your snowshoes and hit the snowy paths! But, before you go, make sure you have everything you need: insulated clothes, snowshoes that fit your size and the route or track you wish to explore (flat or mountain walks, jogging, etc.), poles, and, most importantly, suitable winter boots.
Winter boots must be durable, insulating, and provide excellent ankle support in addition to keeping you warm and dry throughout your travels. To preserve your foot and better support your ankle, choose boots with a high cut (above the ankle). Boots that are trimmed a bit higher offer the added benefit of preventing snow from entering the rear of your foot and getting your socks wet while you walk. If you expect heavy or powdery snow, consider wearing gaiters to keep your feet warm and prevent snow from soaking into your boots.
Last but not least, good socks are crucial for staying warm, wicking away perspiration, and ensuring your comfort while hiking.
Hiking boots for snowshoeing
The good news is that if hiking is a part of your daily routine, you can probably wear your usual hiking boots for snowshoeing if they are insulated, light, and in good shape. Wear wool or synthetic socks that will allow your feet to breathe in these circumstances.
It's worth noting, though, that almost all winter footwear is good for snowshoeing. When worn for lengthy periods of time in the cold, the boot should be light, breathable, and comfy.
If you don't have any other options, regular winter boots worn around town or on errands may suffice, but bear in mind that they won't give the best protection or support for your foot. Tall boots are heavier and less durable, and they can limit movement and make lengthy treks uncomfortable.
Get fitted for snowshoeing like a pro
There are a number of warm, waterproof, and reasonably priced winter footwear developed particularly for snowshoeing. This is a fantastic option if you plan to snowshoe on a regular basis this winter. Especially if you suffer from chilly feet or lower back discomfort on a regular basis. These boots offer the advantages of being lighter, insulating, grippy, and strengthened for improved foot stability, but keep in mind that comfort is key! Don't be afraid to seek guidance in order to make the best decision possible.
FootNetwork offers podiatric consultations for all winter sports
Do you have pain or discomfort in your feet, knees, or back? Consult a podiatrist immediately, rather than waiting for the first snowfall. FootNetwork provides the greatest podiatric care in Quebec, with over 40 locations. Make an appointment with one of our doctors in a clinic near you now.