A graduate in podiatry medicine from the Université du Québec à Trois-Rivières (UQTR), Dr. Lounes Laoudi, podiatrist, founded the Clinique podiatrique du Sud-Ouest in 2015. Since then, he has been offering many Montrealers the benefits of his expertise in foot biomechanics, biopsy, sports medicine, paediatric podiatry and foot trauma.
He is seconded by podiatrist Aissam Jerraf, who brings his great versatility to the team and can treat all types of pathologies. Dr. Jerraf, also a podiatrist, shares his expertise with two other Montreal podiatry clinics.
Podiatrist Ron Terry Bustillo rounds out this trio with his background in podiatry medicine and kinesiology. Passionate about sports, Dr. Bustillo, Podiatrist uses his specialities to provide effective treatment for his patients' sports injuries.
Sud-Ouest podiatry clinic
4475 Av Bannantyne #202, Verdun, QC H4G 1E2
1-888 236-9071 - toll free
Business hours
Monday : 10:00 - 20:00
Tuesday : 10:00 - 20:00
Wednesday : 10:00 - 20:00
Thursday : 10:00 - 20:00
Friday : 10:00 - 17:00

A humane and educational clinic
Located in Verdun, a few minutes from the Verdun metro station, the Clinique podiatrique du Sud-Ouest knows how to be a welcoming place. Its team of professionals welcomes you in a pleasant and friendly setting, placing priority on your well-being.
Led by the expertise of podiatrist and owner Lounes Laoudi, the team at the Clinique podiatrique du Sud-Ouest is committed to educating its patients properly. Take advantage of the best approach to get you back on your feet!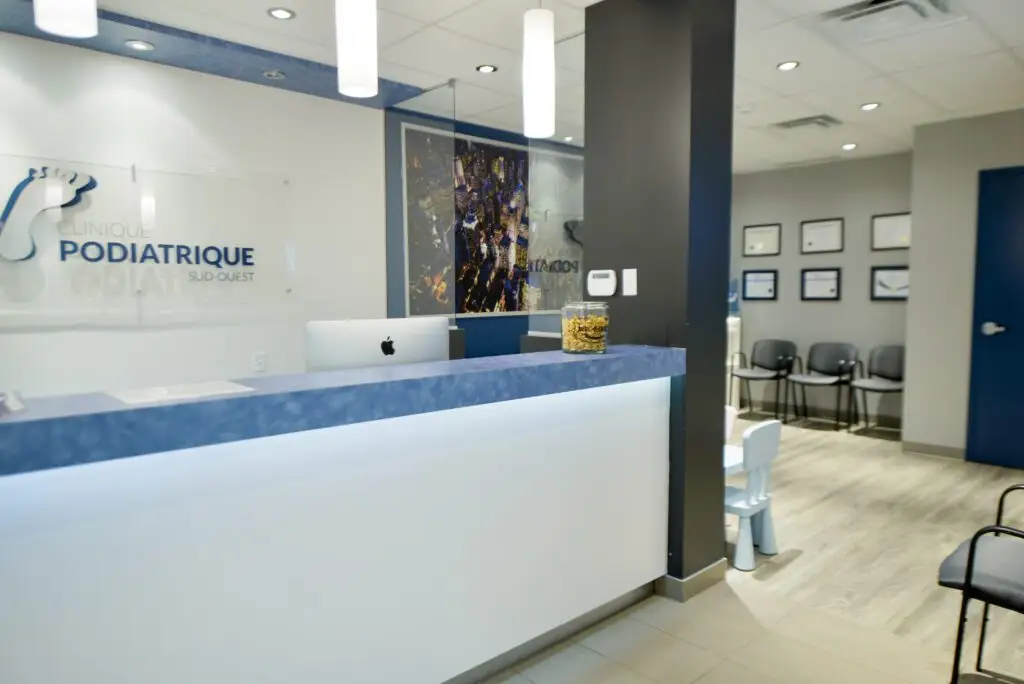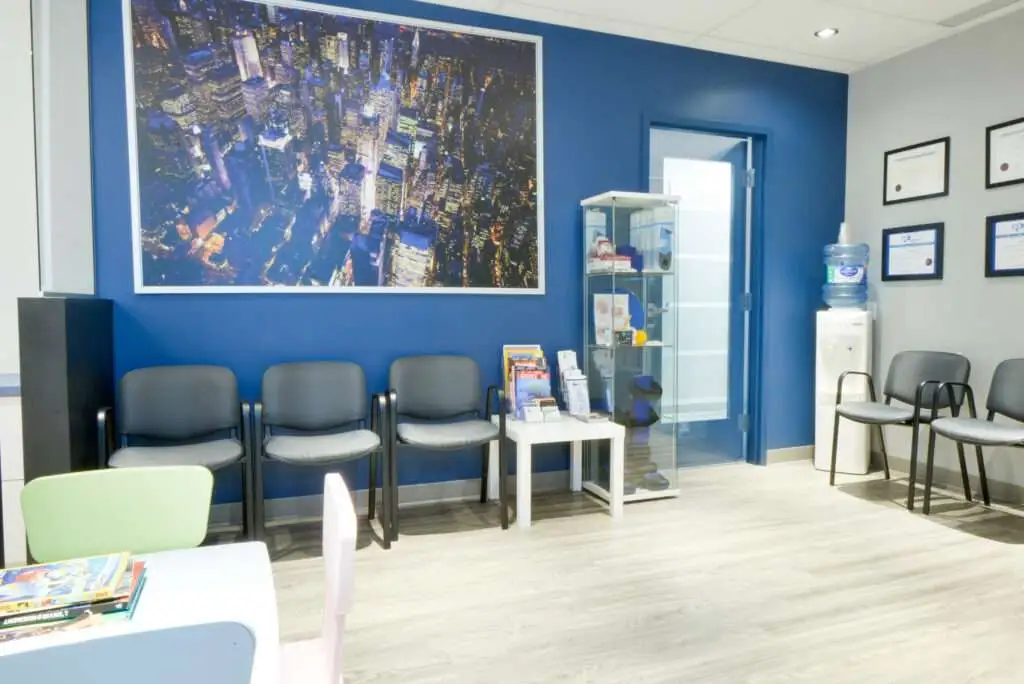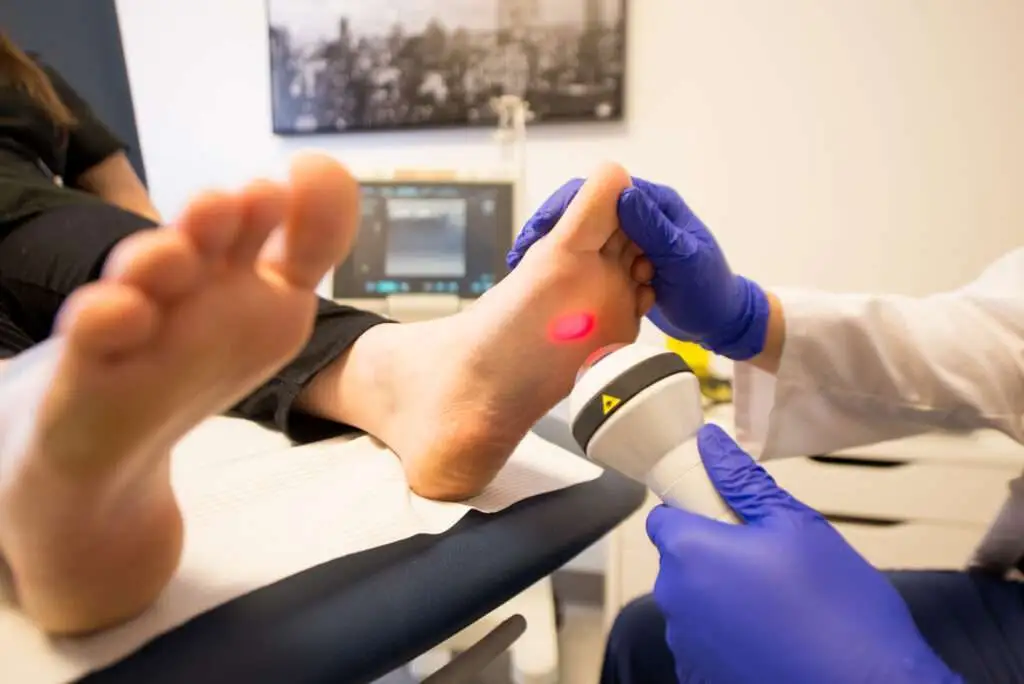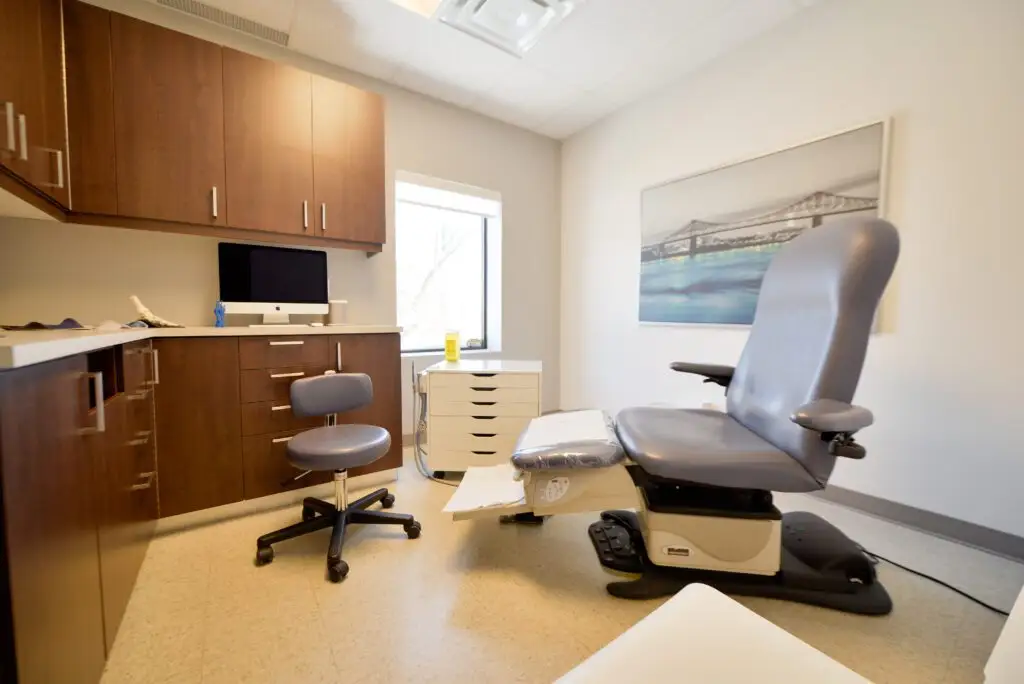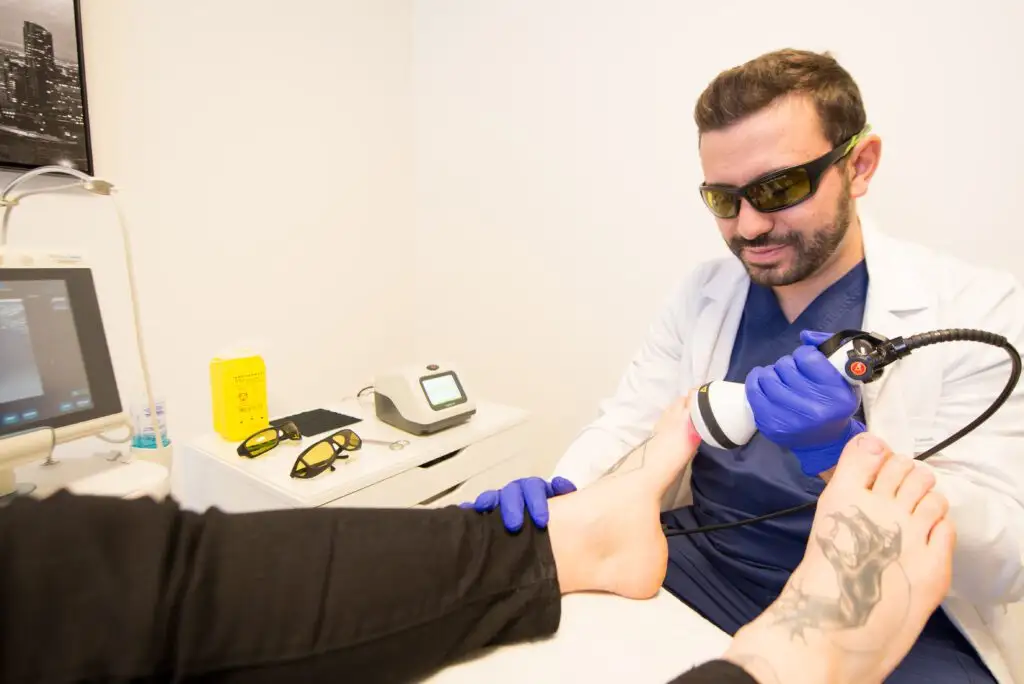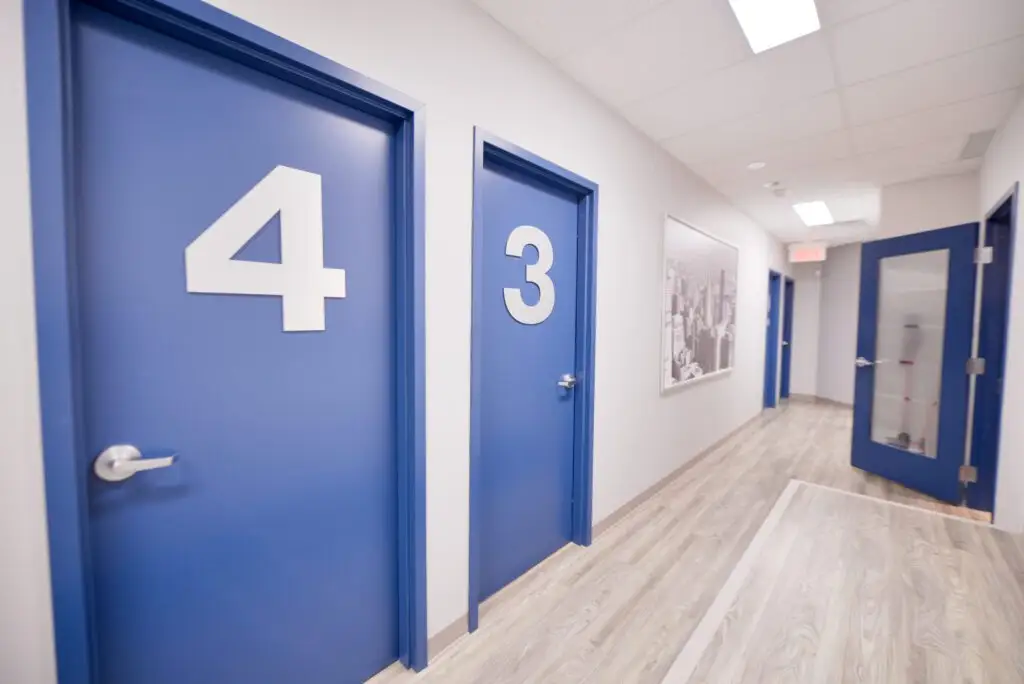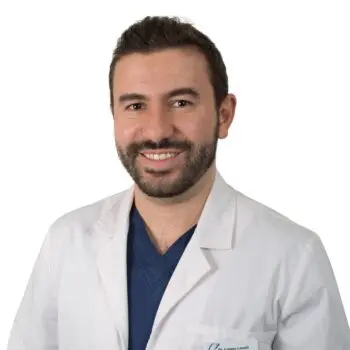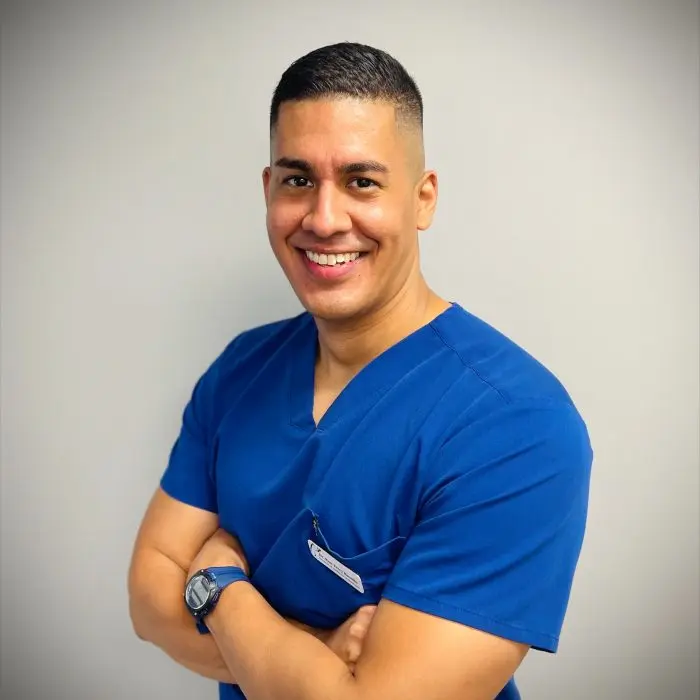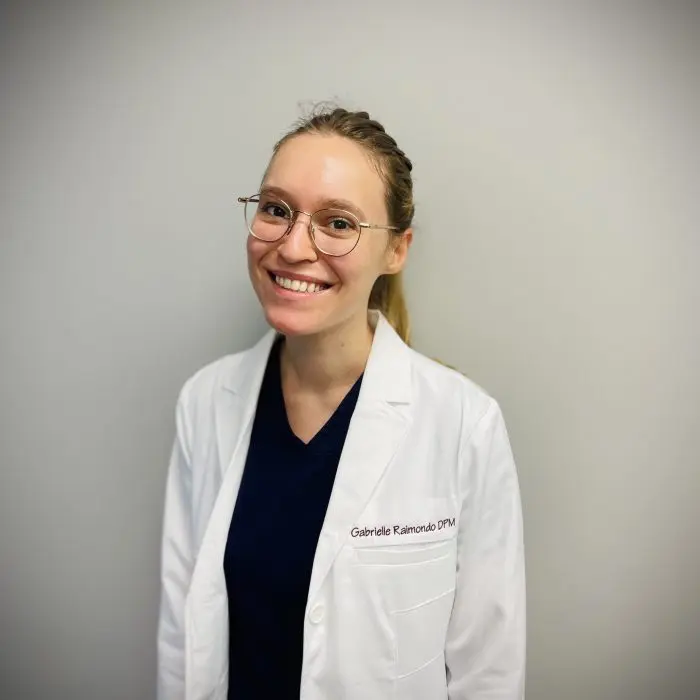 Dr Gabrielle Raimondo podiatrist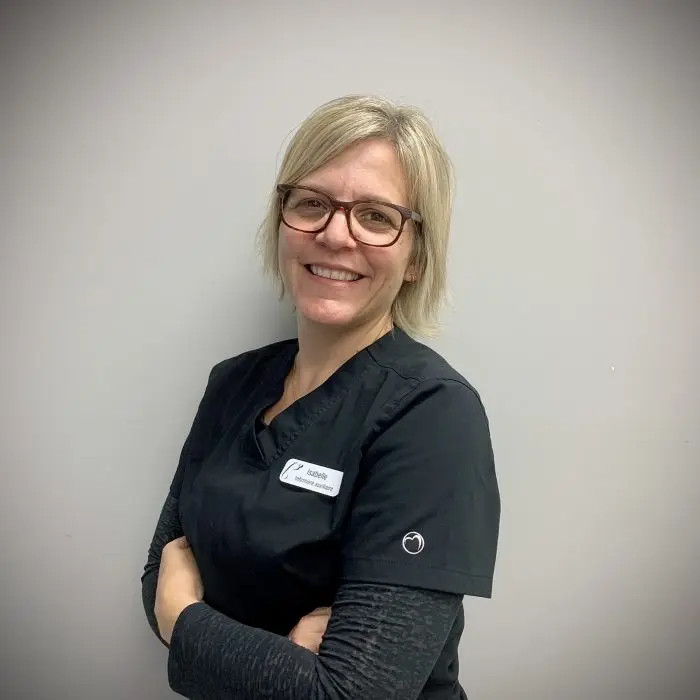 Isabelle Drolet foot care auxiliary nurse
Learn more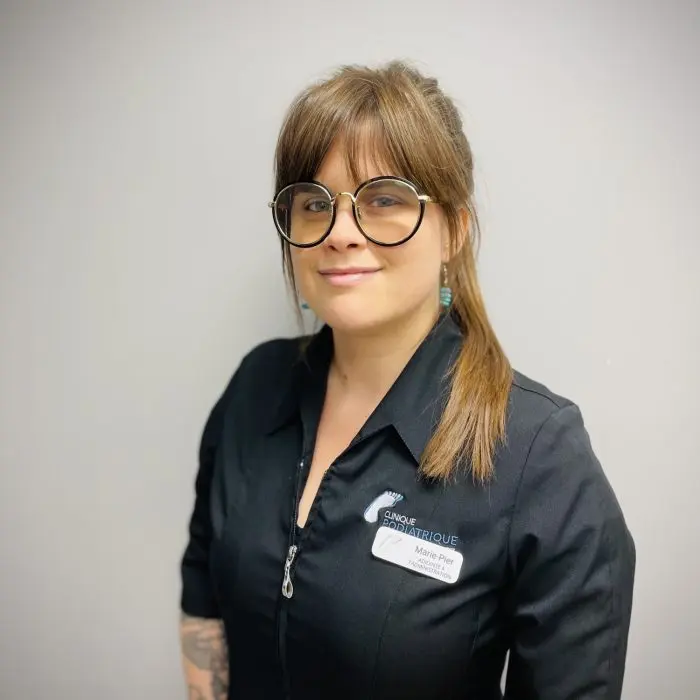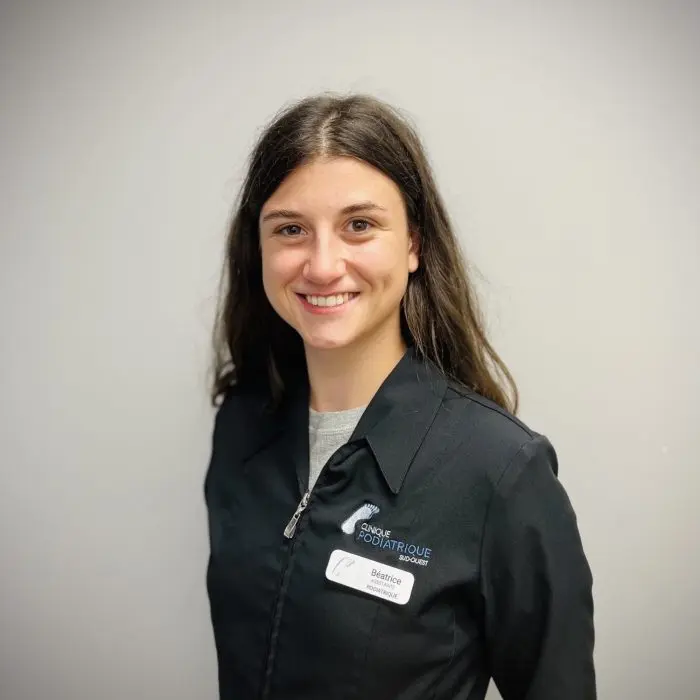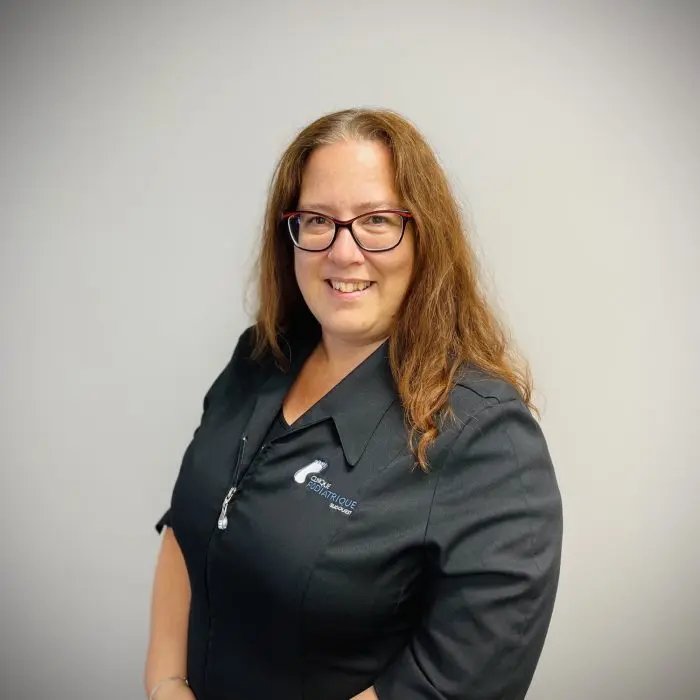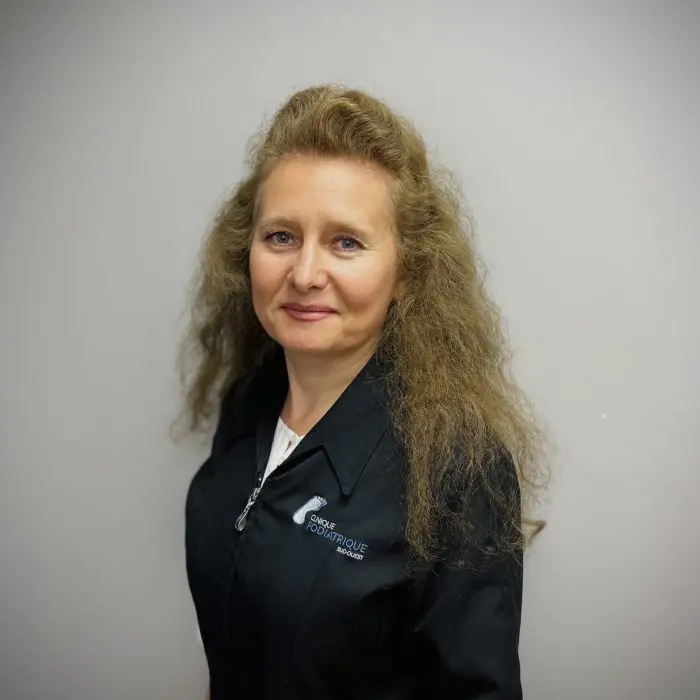 Svetlana Ivanov podiatric assistant
Dr. Lounes Laoudi podiatrist
Dr. Lounes Laoudi, podiatrist and owner of the Sud-Ouest podiatry clinic, has been in practice for over 5 years. Lounes Laoudi, DPM, was able to validate his competence by joining the team of Dr. Rivard, a podiatrist in Saint-Hyacinthe, before starting his own clinic.
The practitioner, who is currently based in Verdun, delivers a well-tested array of podiatric treatments that display true expertise.
A range of therapies enhanced by training
Dr. Laoudi, like his colleagues, graduated from the Université du Québec à Trois-Rivières with a Doctorate in podiatric medicine. He also had to undergo a 4-month internship at the New York College of Podiatric Medicine to solidify his expertise.
Podiatrist Dr. Laoudi also received extra training in the application of therapeutic taping in order to leave nothing to chance.
Lounes Laoudi, DPM, is a meticulous practitioner who possesses a radiology license as well as a certification in foot ultrasound.
Although he likes working with a wide range of clients, his qualifications and interest in biomechanics enable him to provide sound advice to athletes.
The podiatrist does this by employing procedures such as:
A conscientious podiatrist
Dr. Laoudi, a podiatrist who is sensitive to the concerns of the underprivileged, has previously provided foot treatment at Maison Lauberivière's community clinic. He has also volunteered to present the workings of his podiatric specialty to physicians on a few occasions.
Dr. Lounes Laoudi is a podiatrist with an emphasis on responsiveness, who provides dependable treatments and a sharp eye.
Close
Dr. Ron Terry Bustillo podiatrist
Podiatrist Dr. Ron Terry Bustillo has obtained his Doctorate in podiatric medicine in 2018, certifying a wealth of knowledge in the field of health.
Dr. Bustillo, podiatrist uses his background as a physical therapist to enhance his podiatric treatments. He has a passion for martial arts and physical training.
His skills and experience now perfectly complement the Sud-Ouest podiatric clinic's team.
An impressive education
Ron Bustillo's academic road to podiatry was paved by his significant interest in health sciences and the workings of the human body.
He studied sports science after completing his physiology degree at McGill University. He then went on to earn a master's degree in cardiovascular physiology after that.
Dr. Bustillo, podiatrist acquired a Doctorate in podiatry at UQTR in 2014 after wanting to improve even further upon his excellent set of credentials. His hospital internships for the next four years allowed him to hone his skills, notably in the area of treating the diabetic foot.
Podiatrist Ron Bustillo now holds a radiology license as well as a foot ultrasound certificate for the foot, allowing him to:
Perform

ultrasound-guided injections

;

Perform ultrasound-guided procedures on a colleague's patients;

Identify the source of foot pain;

Diagnose one pathology or rule out others.
An astute and well-informed podiatrist
Ron Bustillo's unique perspective on biomechanics and sports podiatry was shaped by his varied work experiences.
He was a former kinesiologist who ran a gym for many years and was even the head coach of the Fédération québécoise de taekwondo.
So whether you're an athlete, diabetic, or simply searching for a well-designed podiatric treatment, podiatrist Ron Terry Bustillo is here to help.
Close
Isabelle Drolet foot care auxiliary nurse
Our clinic offers a new service since summer 2019: Foot care with a nurse who works alongside a podiatrist.
Trained as a nursing assistant since 2015, Isabelle always has your best interest at heart with her expertise and good humor. A walking encyclopedia, Isabelle will be glad to chat with you about all the latest topics.
Close
Marie-Pier Richer Laplante coordinator
Joining the clinic in 2016, Marie-Pier liaises with the various departments. She is responsible for coordinating the clinic's administrative and logistical aspects, as well as providing a welcoming presence at reception. Her many years of experience allow her to answer any question you may have.
Close
Béatrice Gagnon podiatry assistant
Currently studying sexology at UQAM, Beatrice's empathy ensures that your visit to our clinic is defined by diligent attention. Béatrice is caring and energetic, and she is always ready to help to guarantee your best comfort.
Close
Sophie Vachon podiatry assistant
Étant une personne articulée et au tempérament posé, c'est avec plaisir que Sophie vous accueille dès votre arrivée. Figure réconfortante à notre clinique, vous remarquerez rapidement que son approche professionnelle miroite ses années d'expérience en service à la clientèle.
Close
Responsible for Personal Information / Privacy: Lounes Laoudi 514-564-7433
Request an appointment at the clinic
Leave us your contact details and availability and we will contact you to make an appointment.