The residents of Brossard can count on a rigorous assessment of their feet as part of the services offered by the Brossard podiatry clinic. Located on Taschereau Boulevard, this clinic offers you its team's mastery of podiatric surgery, particularly in the treatment of foot bunions, hammer toes, cysts or neuromas.
Its staff has your best interest at heart and will guide you towards the best solution for your particular condition. In addition to podiatrists, the clinic also provides you with access to auxiliary foot care nurses, sterilized equipment and state-of-the-art technology: everything you could possibly need to ensure your feet's optimal well-being! Take advantage of the highest standards for your podiatric treatments, book an appointment today.
Brossard podiatry clinic
8500 Boulevard Taschereau, Brossard, QC J4X 2T4
1-888 850-2478 - toll free
Business hours
Monday : 9:00 - 17:00
Tuesday : 8:00 - 17:00
Wednesday : 8:00 - 19:00
Thursday : 10:00 - 18:00
Friday : 9:00 - 15:00

A diverse and harmonious team, headed by a renowned podiatrist
The lead podiatrist, Dr. William Lee, is a high-ranking professional in foot surgery, who owns the Brossard and Montreal podiatry clinics. Practitioner, lecturer and professor, Dr. Lee is an unparalleled professionnel in the field and the best doctor to treat your foot pathologies.
At his side, podiatrist Dr. Austin Lee is formed in the ultrasound of the foot and ankle, and digital radiography, among other things. he is well-equipped to perform diabetic wound care, manual therapy and treat musculoskeletal injuries.
His colleague and fellow podiatrist Dr. Christopher Lee is a young professional with a keen interest in foot biomechanics and sports podiatry. Very active and meticulous, Dr. Lee knows exactly what is needed to best advise athletes, treat their injuries and assess their posture when running and walking. 
Dr. Thuy Phuong Nguyen completes the team of podiatrists at the Brossard clinic. As a podiatrist, she is particularly interested in podopediatrics, radiology and surgery. Very versatile, Dr. Thuy Phuong Nguyen knows how to treat all types of patients and she never stops improving her practice through continued education.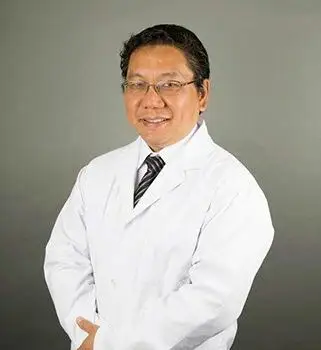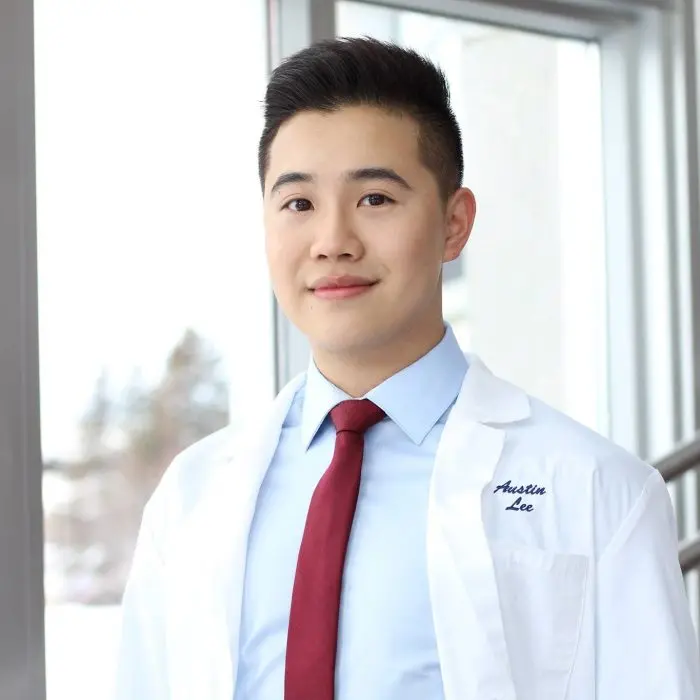 Dr. Alexandra Thuy Phuong Nguyen podiatrist
Learn more
Dr Laurence Douville-Dessureault podiatrist
Dr Christopher Lee podiatrist
Dr. William Lee podiatrist surgeon
Dr. William Lee is a podiatrist who perform foot surgery, making him a true authority in the area of podiatry in Quebec. He has been a long-time practitioner since his graduation in 2000 and now operates between his two podiatry clinics in Brossard and Montreal on a regular basis since his expertise is in great demand.
Dr. William Lee is a podiatrist who has the abilities and experience to be an indisputable expert in the field of foot health.
A distinguished academic background
Dr. William Lee, podiatrist, earned two bachelor's degrees from the University of Ottawa, one in science (biology) and the other in psychology, before deciding to pursue podiatry.
Prior to starting his clinics, he studied for four years at the New York College of Podiatric Medicine, where he learnt the ins and outs of the field. Dr. Lee then went on to Benedictine Hospital in New York State to finish his surgery residency.
Dr. Lee is a member in good standing of the Associate American College of Foot and Ankle Surgery (AACFAS) as a podiatrist who perform surgery of the foot. He is also a clinical professor at UQTR, as well as a speaker and collaborator on a number of biomechanical research initiatives. Dr. Lee is also registered for podiatric radiology.
Despite his impressive academic credentials, Dr. Lee remains down to earth and focuses on his patients' needs, whether they are young, elderly, or athletes.
A podiatrist who cares for people
Podiart Podiatry Clinics' co-founder is not sitting around doing nothing. In addition to his professional responsibilities, he volunteers to treat children from underprivileged backgrounds in Montreal and Monteregie.
Dr. William Lee is a podiatrist who is highly skilled in his practice and guarantees that you are always properly informed about your problem and treatment options.
Close
Dr. Austin Lee podiatrist
A graduate of the Doctor of Podiatric Medicine degree from the Université du Québec à Trois-Rivières, Dr. Lee, podiatrist, has specialized technical knowledge in the care of the foot and ankle. During his training, he completed a clinical internship in wound care at the Joliette and Trois-Rivières hospital centers, where he was able to develop his meticulous therapeutic approach to diabetic foot ulcers. This podiatrist has also completed a clinical externship at the New York College of Podiatric Medicine (NYCPM) in the fields of podiatric medicine and surgery, medical imaging and podopediatrics.
Committed to providing the most comprehensive care, Dr. Lee, podiatrist, makes it a point to obtain additional qualifications. This is the reason that, in addition to his radiology license, he is also certified in ultrasonography specific to the foot and ankle.
This qualification allows him to perform medical procedures such as:
Ultrasound-guided cortisone injections
Identification of the source of a soft tissue condition
Diagnosis or exclusion of pathology using ultrasound
As an active member of the Ordre des podiatres du Québec (OPQ), Dr. Austin Lee, podiatrist, regularly participates in the continuing medical education initiatives of his professional order.
A Podiatrist Captivated by Volunteering
In addition to his undeniable interest in his profession, Dr. Lee, podiatrist, takes community involvement to heart. Indeed, during his studies in podiatric medicine, he not only served as the general coordinator of community clinics, but also participated in the Special Olympics in Quebec City to offer his assistance to athletes. In addition, he completed two humanitarian missions with the Association of Podiatrists Without Borders (APSF). The first in Guatemala and the second in Vietnam.
Worthy of his title, Dr. Austin Lee, podiatrist, knows how to enhance his patients' experience by personalizing each of his interventions.
Close
Dr. Alexandra Thuy Phuong Nguyen podiatrist
Dr. Alexandra Thuy Phuong Nguyen, podiatrist, has been practicing her profession since joining the Brossard Podiatry Clinic directly out of university in 2018. She is capable of resolving many types of foot pain thanks to her modern expertise.
Alexandra Thuy Phuong Nguyen, DPM, provides a solid background of skills to your nail problems, as well as musculoskeletal and dermatological plantar issues.
A practice enhanced by hands-on experience
Dr. T. Phuong Nguyen, a podiatrist and member of the Ordre des podiatres du Québec, provides high-quality podiatric treatments.
This practitioner graduated from the Université du Québec à Trois-Rivières with a doctorate in podiatric medicine. Dr. T. Phuong Nguyen finished her internship in podiatry, surgery, and radiology at the famous NYCPM in order to gain as much practical experience as possible.
Dr. T. Phuong Nguyen, podiatrist and new member of the Brossard Podiatric Clinic, makes it a point to keep up with the advancement of best practices in her profession. She accomplishes this by frequently participating in continuing education courses that allow her to extend her knowledge base.
She has also obtained her radiology license, allowing her to use digital radiography of the foot for diagnostic purposes.Alexandra Thuy Phuong Nguyen is a multi-skilled podiatrist who can treat a variety of patients, including children and adolescents.
A professional path defined by humanitarian work
Alexandra T. Phuong Nguyen, DPM, is aware of the challenges that the world's poorest people face, and she has partnered with the Association of Podiatrists Without Borders on two humanitarian trips to Vietnam in 2017 and 2019.
Alexandra T. Phuong Nguyen is a podiatrist who is both trustworthy and concerned about the well-being of each of her patients, and will set the stage for your recovery.
Close
Responsible for Personal Information / Privacy: Ben Lee 450-281-1292
Request an appointment at the clinic
Leave us your contact details and availability and we will contact you to make an appointment.