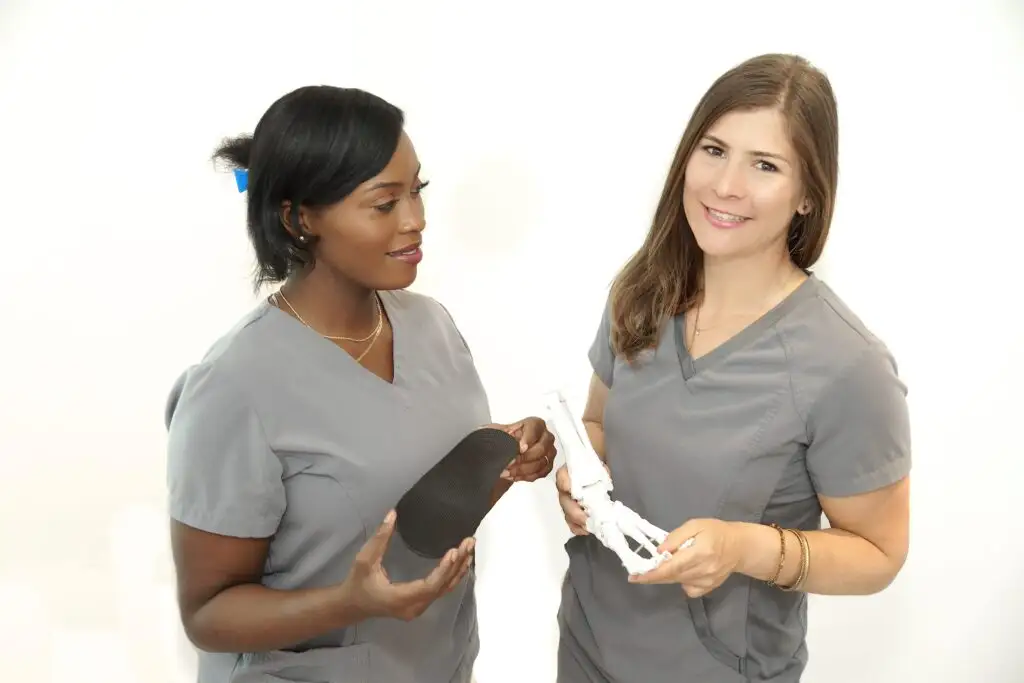 Dr. Constance Ladouceur-Deslauriers is passionate about health and the human body. In addition to her Doctor of Podiatric Medicine earned in 2015, she has completed training in biology, organic chemistry and neuroscience, which has proved very useful since the opening of the clinic in 2016.
The team expanded in 2017 with the arrival of Ann-Lyse Sanon, a doctor of podiatric medicine. She brings with her training in magnetic resonance imaging and X-ray diagnostics, and is a wonderful addition to this multi-specialized team that works to support each client on the road to health.
Maisonneuve-Rosemont podiatry clinic
5345 boulevard de l'Assomption, office 200, Montréal, Québec H1T 4B3 Free parking for the first 2 hours
1-888 770-6987 Toll free
Business hours
Monday : 9:00 - 18:00
Tuesday : 9:00 - 18:00
Wednesday : 9:00 - 20:00
Thursday : 9:00 - 20:00
Friday : 9:00 - 16:00
Saturday : 9:00 - 16:00

A dynamic clinic with the patient's well-being at heart
Conveniently located adjacent to Hôpital Maisonneuve-Rosemont, the Clinique podiatrique Maisonneuve-Rosemont offers a warm atmosphere and décor carefully designed by the foot professionals who welcome you. And, thanks to their different specializations and their passion for proper health, the Clinic's podiatrists will take care of your feet and help you on the road to recovery.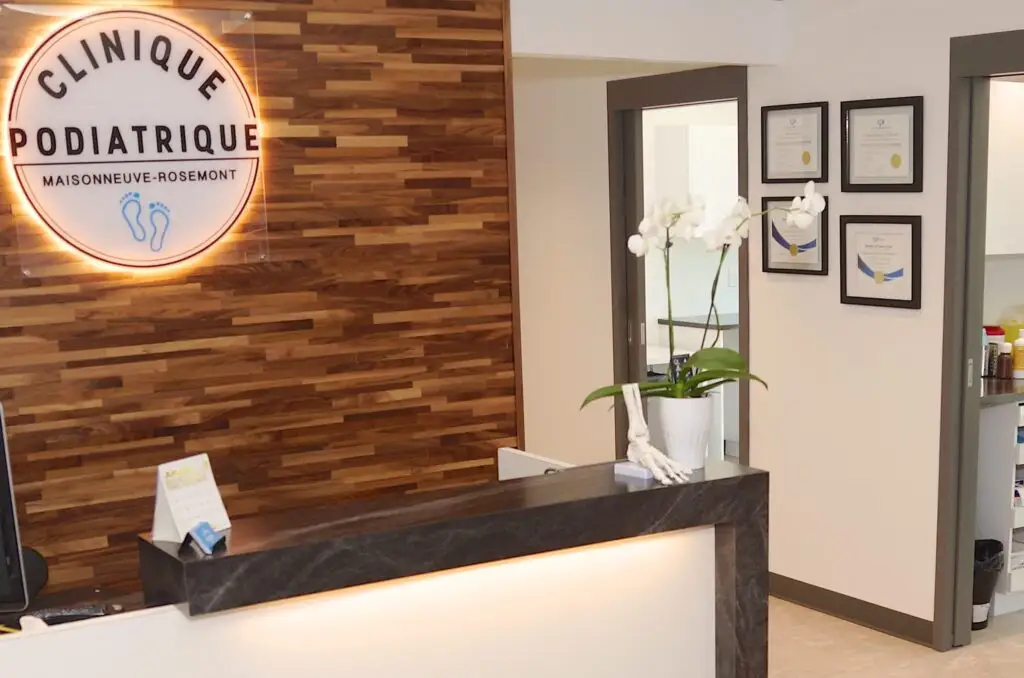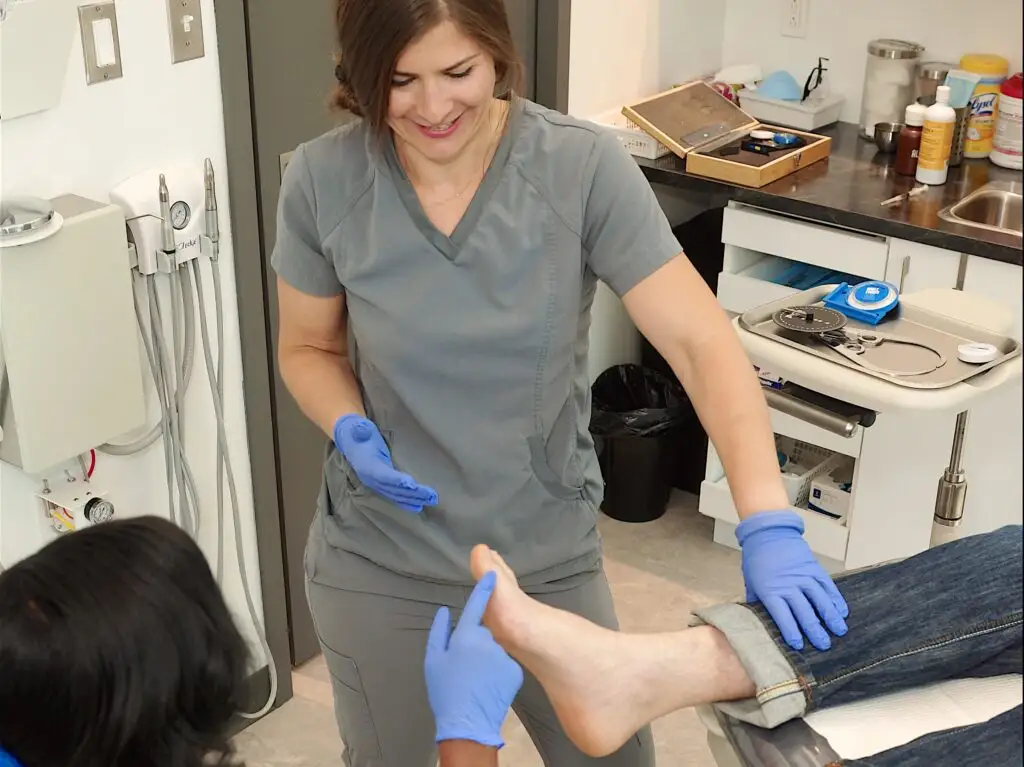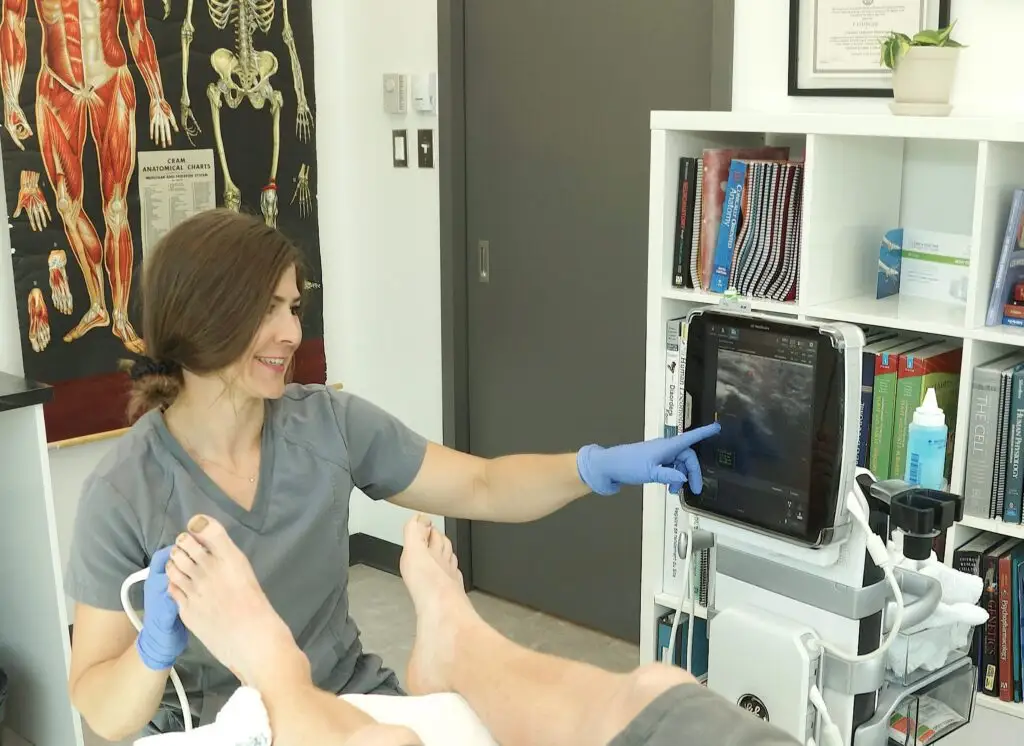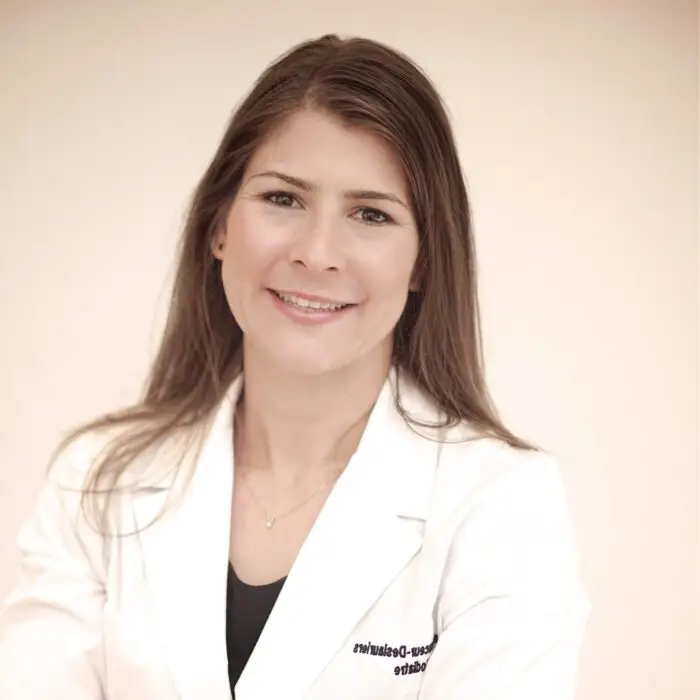 Dr. Constance Ladouceur-Deslauriers podiatrist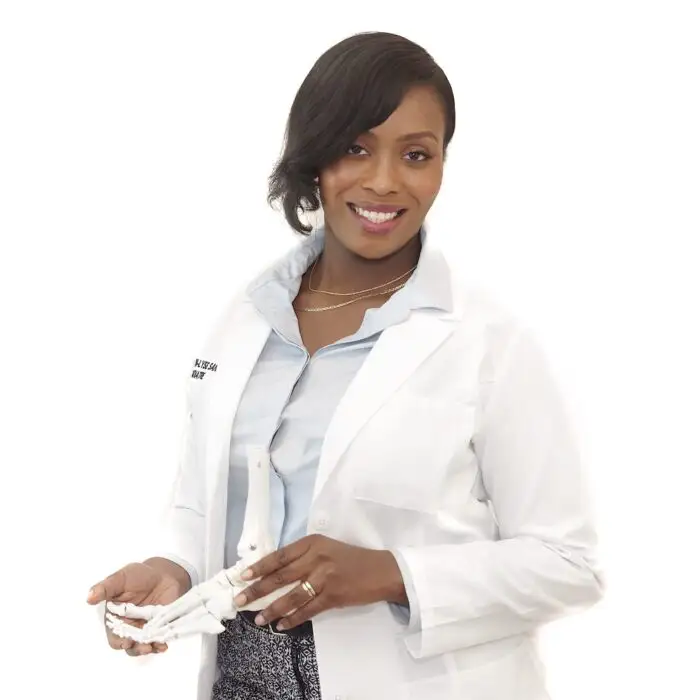 Dr. Ann-Lyse Sanon podiatrist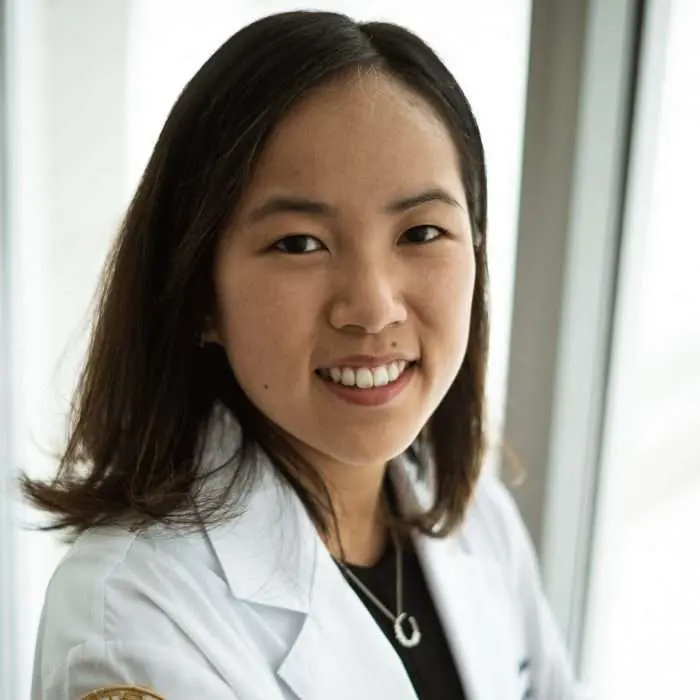 Dr. Salomé Archambault Boisvert podiatrist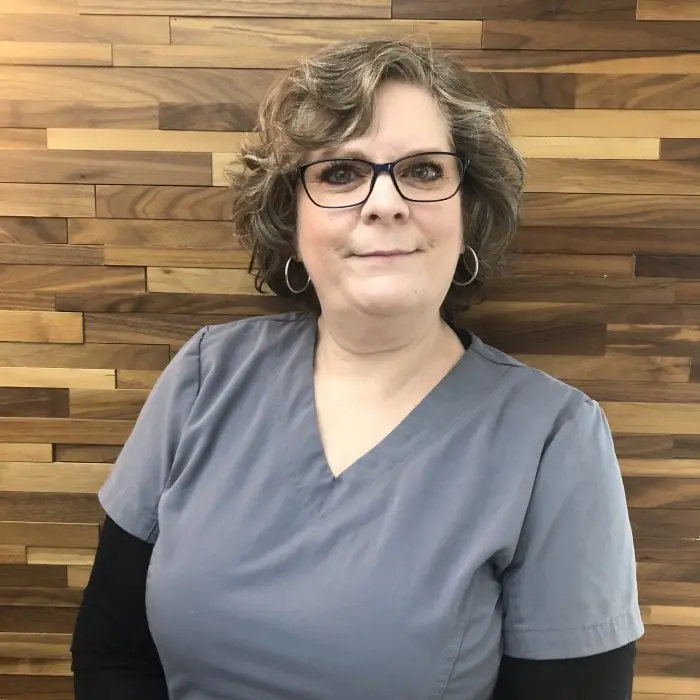 Natali Lefrançois clinic coordinator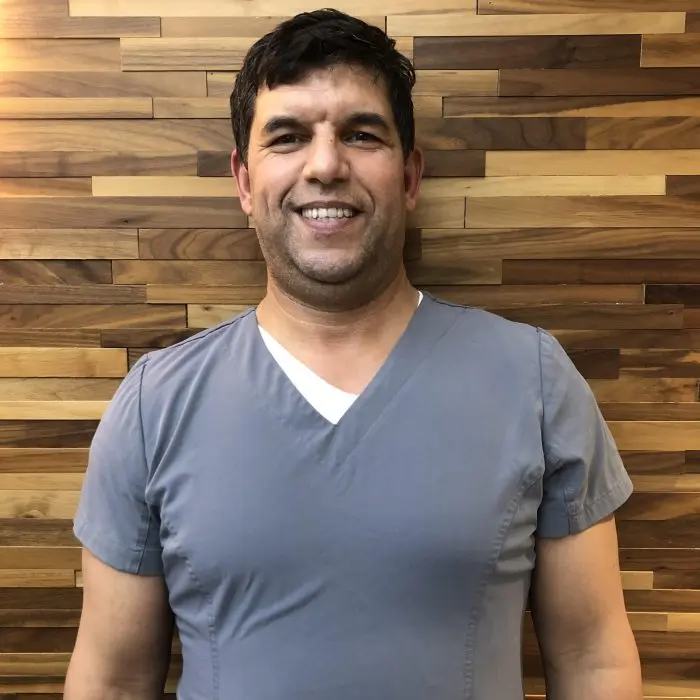 Mustapha Ouadah Footcare auxiliary nurse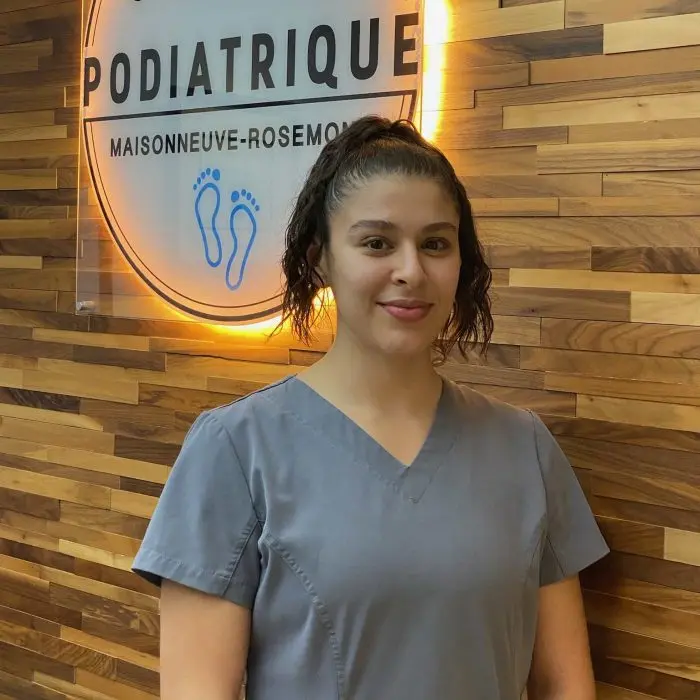 Sadia Mansouri medical assistant
Dr. Constance Ladouceur-Deslauriers podiatrist
Dr. Constance Ladouceur-Deslauriers, podiatrist with a doctorate in podiatric medicine since 2015, has an outstanding history of expertise and training. She founded the Maisonneuve-Rosemont podiatric clinic in 2016 to provide you with outstanding competence. She is sporty, versatile, and energetic.
A wide range of professional experience
Dr. Ladouceur-Deslauriers, podiatrist, has a bachelor's degree in biology from California State University and a master's degree in neuroscience from the Université de Montréal, in addition to her podiatric medicine degree from the Université du Québec à Trois-Rivières (UQTR) and her externship at the New York College of Podiatric Medicine.
This mix of skills enables her to broaden her practice and take on issues that are both specific and difficult.
She handles a variety of complicated wounds and diabetic patients in the Maisonneuve-Rosemont polyclinic.

She also does a lot of biopsies and minor surgery.
So, whatever your situation is, you can rely on her unwavering expertise!
A hardworking podiatrist who serves on a number of committees
Dr. Ladouceur-Deslauriers, podiatrist, is a member of the Ordre des podiatres du Québec's discipline and training committees, and she is quite active in her profession. In a practical approach, she tries to boost the professional growth of her podiatric colleagues.
Dr. Ladouceur-Deslauriers, a podiatrist and former elite athlete in rowing, is actively involved in her community to encourage good lifestyle choices. You could even spot her near the starting line of a marathon or participating in one of the region's sporting events!
She is a committed, interested, and energetic professional that displays enthusiasm for her work.
Close
Dr. Ann-Lyse Sanon podiatrist
Dr. Ann-Lyse Sanon, podiatrist, has been practicing her profession since receiving her Doctorate in 2017. She has worked in the healthcare industry for over ten years. Dr. Sanon, podiatrist, who is now a part of the Maisonneuve-Rosemont podiatric clinic team, has previously worked at various Montreal and North Shore facilities.
Dr. Sanon, podiatrist, is a member of the Quebec Order and Association of podiatrists, and she offers excellent podiatric care in a compassionate and caring manner.
Important experiences in the health field
Podiatrist Ann-Lyse Sanon's academic and professional career as a podiatrist reflects her lifelong passion for medicine. She earned a DEC in radiology before finishing her doctorate in podiatric medicine at UQTR and her internship at the New York College of Podiatric Medicine.
Dr. Sanon, podiatrist, eventually switched to podiatric medicine in 2013 after working as a magnetic resonance technician for 9 years.
Ann-Lyse Sanon, DPM, is qualified in foot ultrasound because she wants to serve all types of patients.
This qualification enables her to offer services like:
A problem-solving professional
Ann-Lyse Sanon likes caring for patients from all walks of life and is always searching for new methods to improve her therapeutic approach.
Dr. Ann-Lyse Sanon is a podiatrist who puts her patients' needs first, thanks to her hospital experience and analytical mind.
Close
Responsible for Personal Information / Privacy: Natali Lefrançois 438-384-6400
Request an appointment at the clinic
Leave us your contact details and availability and we will contact you to make an appointment.
Free parking for the first 2 hours