Having earned her degree in podiatry medicine in 2014, Dr. Chiasson, Podiatrist, uses her extensive experience to treat and heal your feet. She specializes in manual therapy and therapeutic laser therapy for the feet. She is also assisted by her two experienced assistants.
Thanks to the high professionalism of its entire team, the Chiasson clinic can offer you a wide range of podiatry services to promote your well-being. Count on the best follow-up to help you get back on your feet in no time at all!
PiedRéseau

Châteauguay/Mercier

145 Boulevard Saint-Jean-Baptiste, Mercier, QC J6R 2C1

1-888 534-5281 Toll free

Business hours

Monday : 8:00 - 17:00
Tuesday : 8:00 - 19:00
Wednesday : 9:00 - 16:00
Thursday : 8:00 - 19:00
Friday : 8:00 - 13:00

A friendly clinic with your needs in mind
Located in Mercier, not far from Châteauguay, the Clinique podiatrique Chiasson has been focussing on patient care since 2014. Indeed, the podiatrist Marilyne Chiasson and her assistants take the time to explain each problem and each step of the treatment they provide.
Easily accessible for all ages, the Clinique podiatrique Chiasson provides a warm welcome to care for your feet in a pleasant and reassuring setting.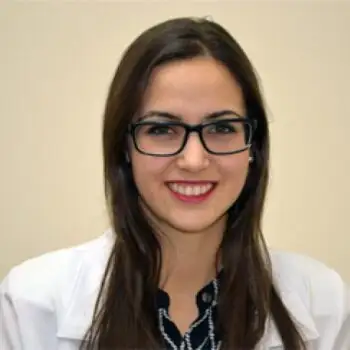 Dr. Marilyne Chiasson podiatrist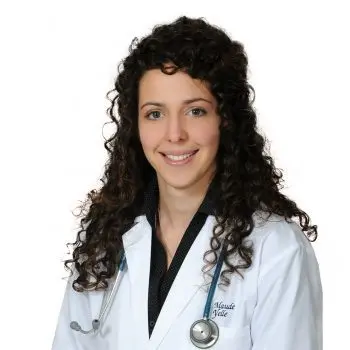 Dr. Maude Yelle podiatrist
Dr. Fannie-Mathilde Leblond-Lambert podiatrist
Dr. Marilyne Chiasson podiatrist
Since 2014, podiatrist Dr. Marilyne Chiasson has earned an undergraduate doctorate in podiatric medicine from UQTR. During a four-month internship at New York College of Podiatric Medicine, she was able to absorb diverse topics as part of her study. Dr. Chiasson went into business for herself after working for a few months at a podiatry clinic in Beloeil. She then finally launched her own office in Mercier.
Professional qualifications abound
Podiatrist Dr. Chiasson is continuously on the lookout for new ways to broaden the scope of her practice and invests extensively in her education.
She has a degree of graduate studies in advanced practice in wound care from the University of Sherbrooke in addition to her UQTR certification.
As a result, she can better recognize and treat complex wounds on the feet thanks to her specialized training.
Dr. Chiasson, podiatrist has undertaken various training courses in manual foot therapy with a focus on mobilizations in order to broaden her podiatric treatment options. She is also qualified to administer therapeutic neuro-proprioceptive dressings.
A committed podiatrist on the lookout for excellence
Marilyne Chiasson, DPM, is recognized for her numerous skills, but she is also well-known for her volunteering.
Particularly, this podiatrist serves on the board of the Association des podiatres du Québec as treasurer.
Dr. Marilyne Chiasson, podiatrist has a plethora of aptitudes to help you with your foot pain, whether it's due to an illness or an injury.
Close
Dr. Maude Yelle podiatrist
Since 2014, Dr. Maude Yelle, podiatrist, has been a graduate of the Doctorate in Podiatric Medicine program at the Université du Québec à Trois-Rivières, and her education has been supplemented by a 4-month internship at the prestigious New York College of Podiatric Medicine (NYCPM).
In 2013, Dr. Yelle, podiatrist, received the university scholarship for clinical excellence in podiatry.
She was admitted to the Quebec Order of Podiatrists in June 2014 and has been a member of the Quebec Association of Podiatrists' Board of Directors since November 2014.
A podiatrist who puts professional excellence at the heart of her priorities
Podiatrist Maude Yelle always strives for professional perfection by participating in continuing education courses such as neuro-proprioceptive taping and integrated foot mobilization techniques. In April 2019, she completed a graduate microprogram in advanced wound care practice at the University of Sherbrooke.
She understands that discomfort or limitation in the feet and lower extremities may have a significant impact on quality of life because she does swimming, cycling, yoga, and volleyball.
Maude Yelle is enthusiastic about putting her knowledge to work for her patients' well-being, allowing them to go about their everyday lives.
Close
Request an appointment at the clinic
Leave us your contact details and availability and we will contact you to make an appointment.