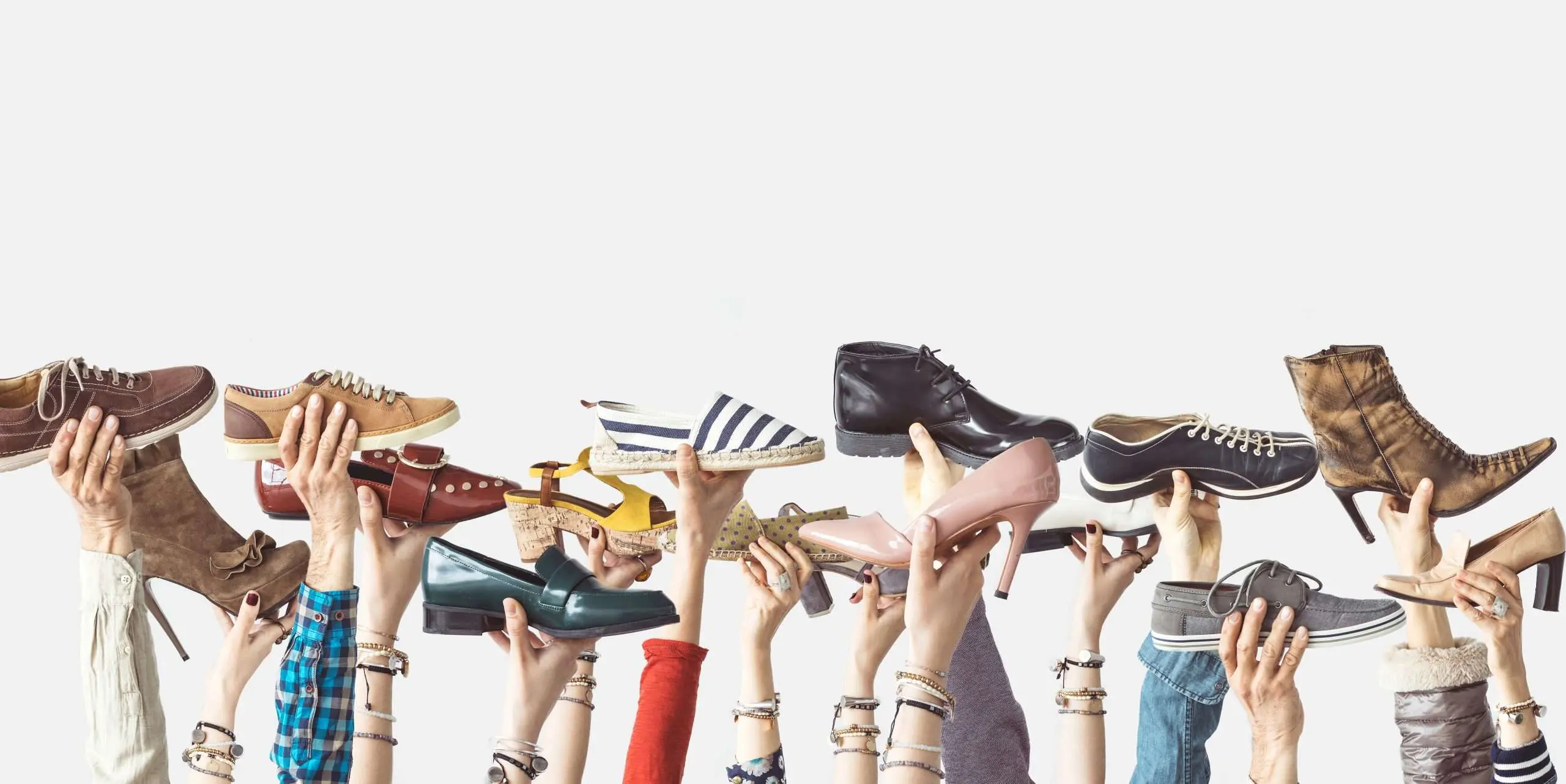 Finding a pair of shoes that fits properly and provides enough support for the feet to prevent damage is tough enough in shops, but it's even more difficult when buying online.
The multibillion-dollar online shopping business in Canada is booming, thanks in part to the fact that it provides consumers with a quick and easy purchasing experience, which is especially important during the COVID-19 pandemic, but we must still be careful of the "buy before you try" approach.
Being able to view, touch, and, most importantly, try on a pair of shoes on the spot ensures that we get the correct size and quality while also preventing us from squandering money. With all of the shipping and import fees, getting an item by mail may be handy, but it is not always cost-effective if you make the incorrect decision.
So, here are a few pointers to ensure you obtain the best pair of shoes while shopping online.
1. Find the appropriate size
We tend to stop caring about the size of our shoes after our feet stop growing. However, just as clothing varies from store to store and style to style, several pairs of shoes in the same size might have drastically varied measurements, not to mention the fact that your two feet may be of different sizes.
Ill-fitting shoes can cause calluses, bunions, and hammertoes, among other problems.
Before you buy your shoes online, you should:
measure the length and width of both feet;
take the measurements standing up so that all the weight is on the feet and they are at their full width;
take measurements at the end of the day when your feet are most tired and swollen to ensure that your shoes are comfortable at all times;
avoid relying on the numbered shoe size, as it is not standard.
Choose brands or models of shoes that you have already worn to make your purchase even safer. This guarantees that you get the correct size.
2. Choose a good support
It's time to pick a shoe now that you know your measurements! However, with so many various designs to choose from, it can be difficult to know which ones would best support your feet, especially if you can't put them on in person.
Given the amount of time you spend on your feet, treat them to a pair of shoes that will help you maintain your balance without creating back discomfort or stressing your joints.
When buying shoes online, search for a pair that:
Supports the arch of your foot;
Has laces, which allows you to adjust the shoe to the shape of your foot;
Has a small heel, ideally no higher than 2.4 cm (1″) to avoid putting too much pressure on your feet and prevent imbalance;
Contains a flexible sole to better absorb shock.
3. Is there a physical store for the brand?
Online shopping, while lauded for its simplicity and convenience, is not necessarily the safest method to shop. Photos might be deceiving, facts can be lacking, and shipping and return issues can leave you feeling powerless over your purchase.
Seek out shoe brands with a real location. That way, if something goes wrong, you'll be able to quickly return or replace your shoes.
If you've got a thing for a brand that's only accessible online, see if you can find a similar shoe model to try on in a store near you. You'll have a much better notion of how comfortable, supportive, and well-fitting the shoe is.
4. The podiatrist: when comfy shoes are insufficient
Although the suggestions above are useful, they are not without flaws. Even if you take all the required measures, it's possible that you'll still feel discomfort.
Foot pain is commonly misunderstood as normal, but it is not. You exert a lot of pressure on your feet every day, and that pressure builds up over time.
A podiatrist is necessary for the treatment of a variety of conditions, including athlete's foot, ingrown toenails, heel discomfort and neuroma, among others. Contact PiedReseau – a network of professional podiatrists, to solve any problem before it gets worse.
PiedReseau: see a podiatrist if your shoes aren't helping
Online shopping is generally thought of as a low-effort choice because you don't have to leave your house, but obtaining a nice pair of shoes is more difficult. We hope that these suggestions may assist you in making a better-informed decision.
Our interdisciplinary podiatrists will be able to help you if you are injured or in pain. To avoid shoe-related discomfort, contact PiedReseau today.