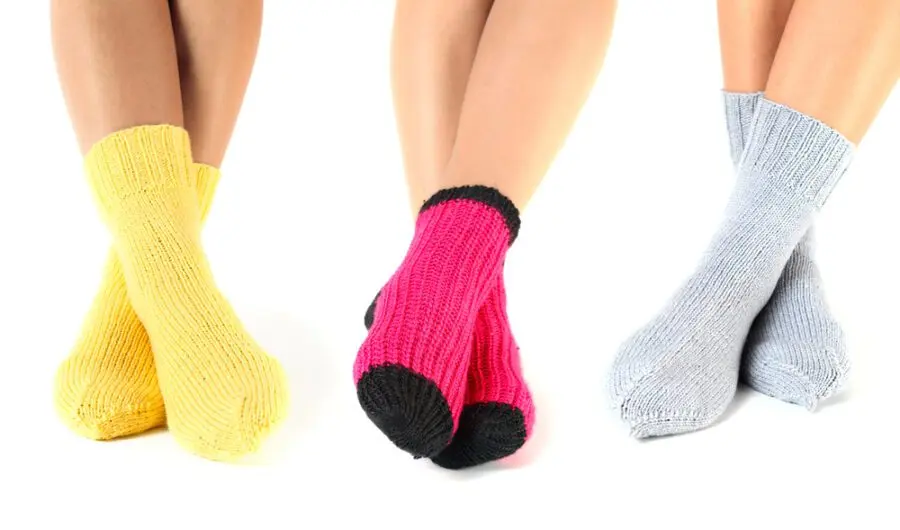 Quebec's fall season is both stunning and unpredictable. Season of apples and squash as well as lengthy nature hikes, fall is much more enjoyable when you are well-prepared. It is never pleasant to end an outdoor activity early due to inadequate equipment, but untimely rains are frequent. Just as you should think about your fall shoes, you should also think about your fall socks.
What exactly are socks for the fall?
A pair of fall socks will keep your feet warm and dry. First and foremost, they must be breathable to prevent your feet from getting cold when they stay wet. The choice of textiles—natural fibres like wool or synthetic—is the key to this. Cotton is a fibre that should not be used on its own because it absorbs moisture but does not wick it away.
Unlike winter socks, good fall socks will not be as thick. This is because they should be suitable for wearing with lightweight running or hiking shoes during the appropriate season. You have the option of choosing high or low, with runners frequently favouring low.
Some athletic socks even have padding in the heel and toe for comfort while running.
Warm socks for various activities
It is always a good idea to keep spending time outside despite the drop in temperature. Choose your fall socks based on your activity, duration, and temperatures to ensure the best experience possible. The main things to look for are material, seams (they should not get in the way), and thickness.
Mixed textiles are a good substitute for hikers. These socks, which combine synthetic and natural fibres, keep your feet dry to prevent chafing and blisters. This type will keep you warmer than fully synthetic socks, but its weave will also allow the foot to breathe during exercise. Avoid wearing socks that are too thick because they may cause your feet to become cold if your foot is too tightly compressed in your shoe.
Conversely, runners can choose synthetic socks, which have the benefits of drying quickly and evacuating heat. Some running socks also have the capacity to expel odours, though they typically fall below those made for walking, which can reach up to the calf. For runners planning long or hilly routes, compression socks are also a good option, as they will support blood circulation.
Types of socks (design material)
Fall socks come in a variety of designs, materials, and thicknesses.
The wool sock, which is the warmest, is made of alpaca, merino, or angora wool. Its softness and breathability dispel fears concerning scratchy fibres. A variety of thicknesses are offered on the market to meet the needs of the activity you will be doing.
Silk socks are also of animal origin and will keep your feet warm, but they are much thinner than wool socks.
Then, we have synthetic socks. These are more flexible and last longer than wool-based alternatives. Although they are a little less warm, there are many warm fall socks made of mixed wool and synthetic fibre if you are concerned about getting cold.
 How to take care of your fall socks
There are a few steps to take when maintaining your fall socks if you want them to be durable. For instance, the temperature at which to wash and dry different types of fabrics varies.
Wool socks are the most fragile. They ought to be hand-washed in cold water, then dried flat on a drying rack. They could warp if you hang them up. They can also be washed in the washing machine with cold water on a gentle cycle.
Synthetic socks can also be washed in the washing machine, making sure not to exceed 40°C. Then, they can be dried using a low-heat tumble dryer.
Of course, the ideal situation is to check the specifics for maintenance by referring to the manufacturer's instructions.
Can my podiatrist help me choose my fall socks? 
You could be experiencing foot pain, an ingrown toenail, or a plantar wart. So how do you choose the right socks? Don't hesitate to inquire with your podiatrist, who can give you advice on the best fabric to use.