Dr. Keven Lambert, podiatrist, obtained his diploma in podiatry medicine from the Université du Québec à Trois-Rivières (UQTR) and completed an internship at the New York College of Podiatric Medicine in 2013.
Take advantage of the best follow-up and tailor-made treatment by contacting our Granby clinic.
PiedRéseau

Granby

800 Principale bur. 108 Granby, QC J2G 2Y8

1-877 622-9580 - toll free

Business hours

Monday : 9:00 - 20:00
Tuesday : 9:00 - 18:00
Wednesday : 9:00 - 20:00
Thursday : 9:00 - 16:00

A clinic that helps you stay active!
Opened in 2014, the PiedRéseau clinic in Granby is the second clinic founded by the podiatrist Keven Lambert, just one year after he opened the one in Sherbrooke. These two clinics were the first to join the PiedRéseau network.
Since its opening, the Clinique de Granby has been providing quality service to its patients as well as innovative technologies for their treatment. The clinic has everything you need to help you stay active.
Enjoy a welcoming and warm atmosphere, combined with a friendly and professional team that will boost your confidence.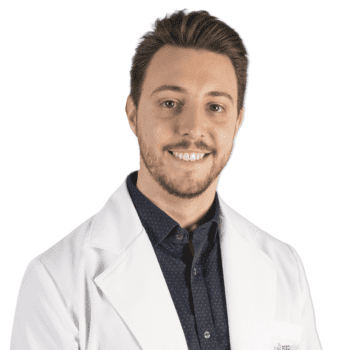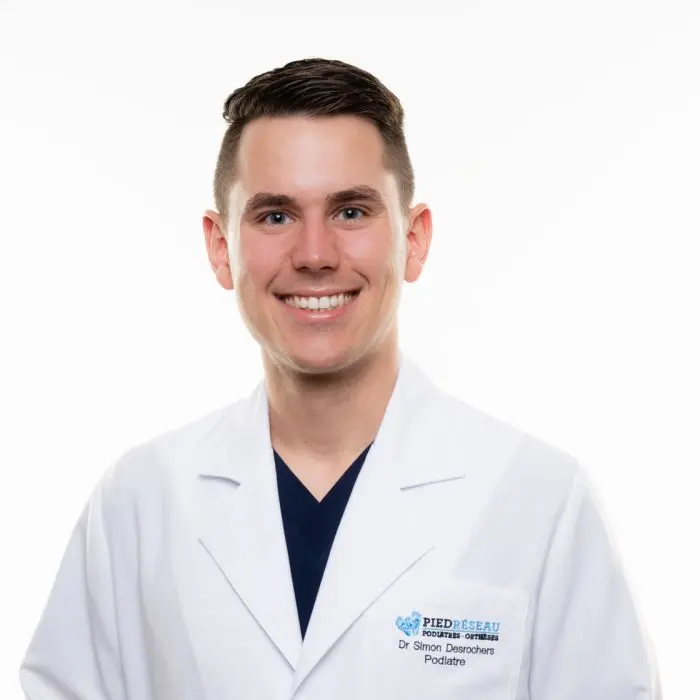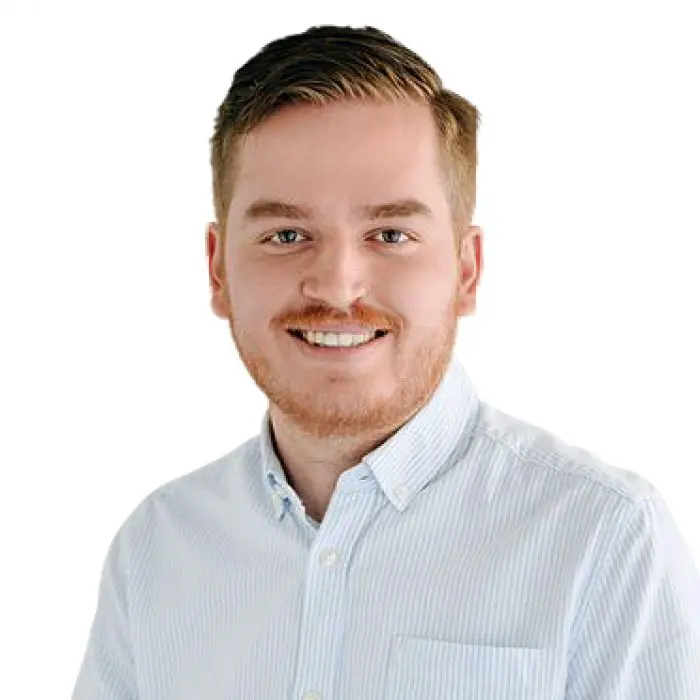 Dr. Frédéric Lapointe podiatrist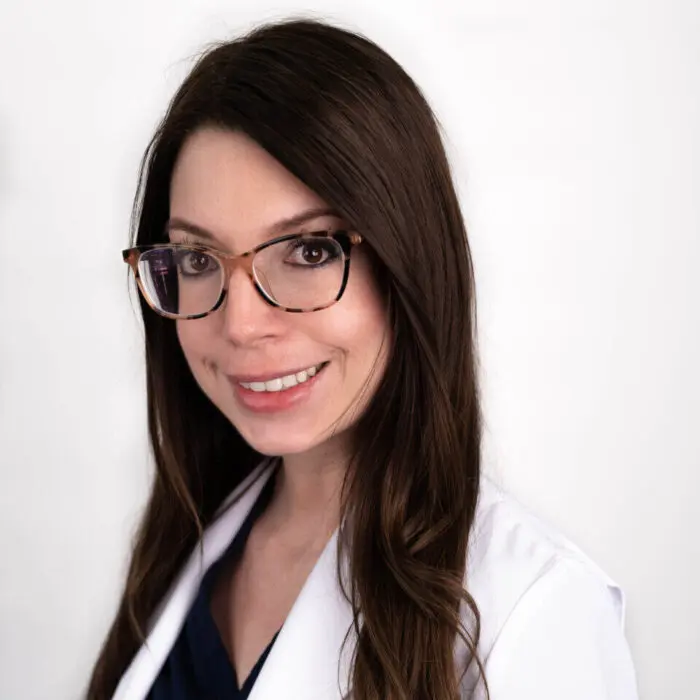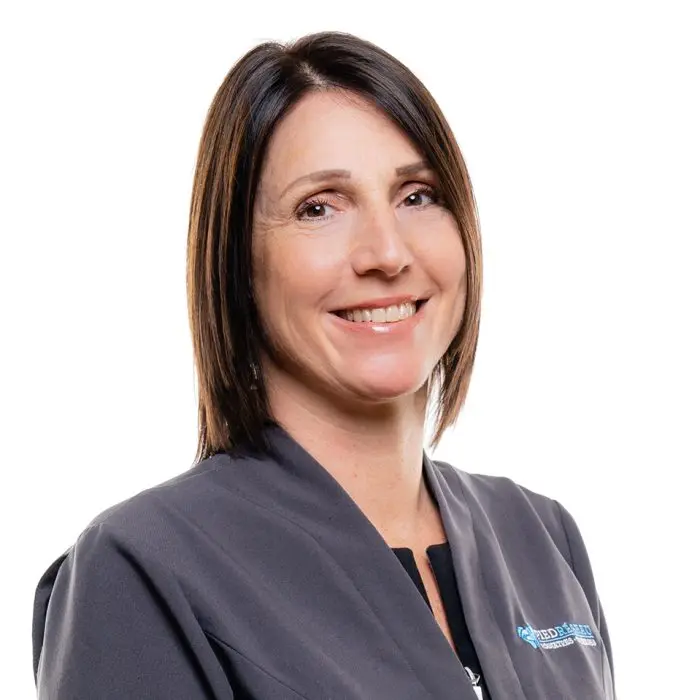 Catherine Ducharme orthetist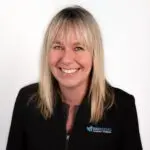 Natasha Cyr clinic supervisor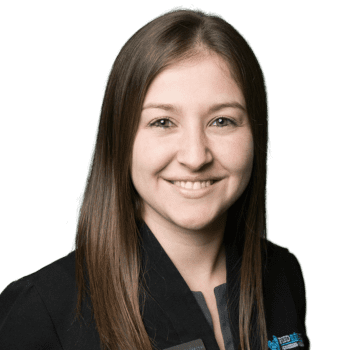 Nolina Cimpoies Dragan clinic supervisor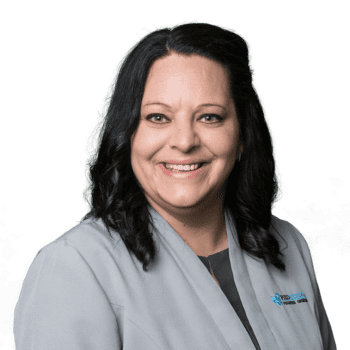 Sophie Dupéré foot care auxiliary nurse
Geneviève Côté foot care auxiliary nurse
Jean-René Piette foot care auxiliary nurse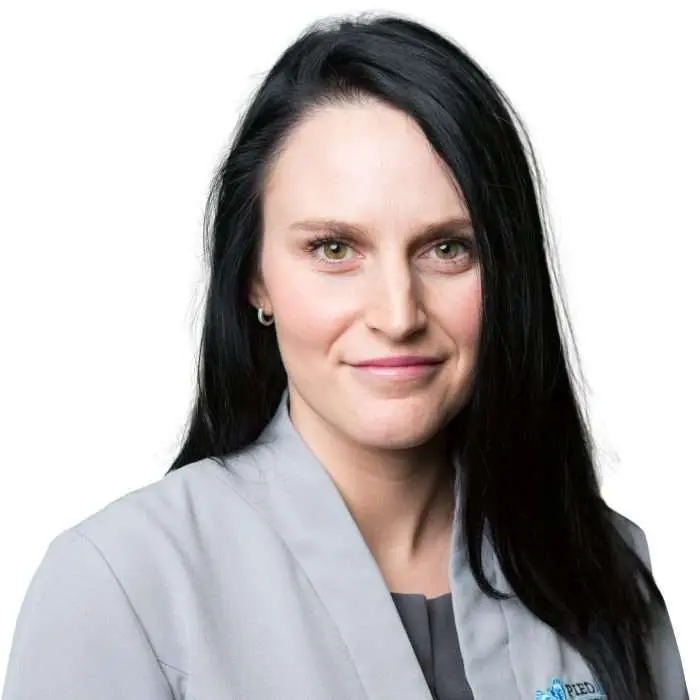 Frédérique A. Blouin foot care auxiliary nurse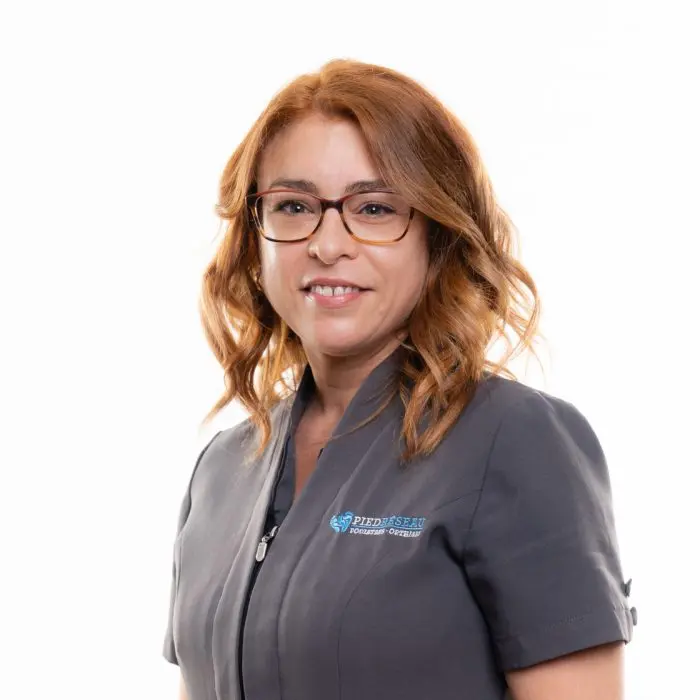 Crystelle Paquette podiatric assistant
Megan Brisebois administrative assistant
Martine Brunelle administrative assistant
Dr. Keven Lambert podiatrist
Dr. Keven Lambert, podiatrist,  has been a practicing podiatrist since obtaining his doctorate in 2013. He is also the founder of PiedRéseau, Quebec's largest group of podiatric clinics.
He began his career as the director of the Lambert Podiatry Center in Sherbrooke (2013), and then expanded his practice by opening the Lambert Podiatry Center in Granby, which would become the network's cornerstone.
Dr. Lambert, podiatrist, has succeeded in bringing together more than 40 podiatry clinics inside his company in an effort to standardize podiatric care across the province since 2018.
A unified vision of podiatric practice
Keven Lambert, DPM, earned his PhD in podiatric medicine from the Université du Québec à Trois-Rivières before creating his clinics and PiedRéseau.
The practitioner was able to hone his abilities while at university by participating in a hospital internship at the New York College of Podiatric Medicine.
Dr. Lambert, podiatrist, has a keen interest in the treatment of pain with a broad clientele, and his university experience allows him to intervene with patients with various issues.
The young creator of PiedRéseau has the required qualifications to provide complete care and is frequently called upon to conduct biomechanical exams and therapeutic laser treatments.
He possesses a qualification in foot ultrasound as well as a radiology license, allowing him to broaden the scope of his diagnosis even further.
A compassionate doctor who uses technology to benefit his patients
Keven Lambert, DPM, is keeping busy expanding his network of podiatric clinics. He is approachable and attentive to people who need his help.
He also served on the Board of Directors of the Association des podiatres du Québec for two years, with the well-being of his colleagues in mind.
Dr. Keven Lambert, podiatrist, is always searching for methods to enhance his treatments, and it is a matter of honor for him to use cutting-edge technology to help his patients.
Close
Dr. Simon Desrochers podiatrist
Recently graduated from the University of Quebec at Trois-Rivières (UQTR), podiatrist Dr Simon Desrochers obtained his doctorate in podiatric medicine in 2020. 
Newly arrived at the heart of the Pied Réseau Granby team, he can draw on expertise from the multiple podiatry courses that he completed in Montreal surgeries, as well as in private practices throughout the Estrie region (Granby, Sherbrooke, and Magog). 
Despite already being fully qualified, Desrochers is committed to continuing his education and growing his knowledge as far as possible, particularly with the help of a foot ultrasonography course.
A professional who is eager to make new discoveries
Hoping to familiarize himself with the full range of groundbreaking techniques and technologies available to care for his patients, podiatrist Dr Desrochers can rely on an exceptional team to help him perfect his practice and offer a full, personalized service to everyone he treats.
Inspired by the latest innovations and breakthroughs, Desrochers made the choice to work in Granby partly due to the up-to-date equipment that it offers. 
The young professional makes use of the newest equipment to help ease the pains and restrictions of a wide variety of patients. In particular, he can carry out analysis of their gait, and perform bio-mechanical examinations of weight distribution, with the help of a state-of-the-art system. 
This allows Desrochers to provide crucial assistance to active, sporty individuals, amongst others. His techniques are also particularly helpful to people suffering from a loss of feeling, or problems with mobility, balance, or motor function.
An active, passionate podiatrist
An active alpine ski enthusiast, Dr Desrochers DPM is particularly interested in sport podiatry, planar orthoses, and foot ultrasonography. With passion and determination, this young podiatrist continues to involve himself as much as possible in the podiatry community in order to develop his skills, with a strong focus on the sporting field. 
You can rely on the professionalism and devotion of Dr Simon Desrochers, and the whole team at the Pied Reseau Sherbrooke clinic.
Close
Dr. Madeline Nicol podiatrist
Dr. Madeline Nicol, a podiatrist with a strong sense of responsibility, has been practicing her profession for almost a year. Since graduating in 2018, the podiatrist has been a PiedRéseau associate, splitting her time between the Granby and Sherbrooke podiatry clinics. She perfectly completes the team of podiatrists at PiedRéseau's Sherbrooke clinic, already firmly entrenched in the Eastern Townships.
Cutting-edge knowledge
Podiatrist Dr. Nicol is a recent graduate of the Université du Québec à Trois-Rivières with a Doctorate in Podiatric Medicine and extensive technical expertise. Her studies included an internship in diabetic foot care, which she completed as part of her training.
Madeline Nicol, DPM, was able to develop much more direct contact with patients from various backgrounds while interning at health institutions in Joliette, Sherbrooke, and Trois-Rivières. She was also able to learn more about diabetic wound care, which is a subject that chiefly interests her.
Dr. Madeline Nicol, podiatrist, engages in the Ordre des podiatres du Québec's continuing education activities on a regular basis, in addition to her academic studies.
Dr. Nicol, podiatrist, likes working with patients of all ages and backgrounds: young, elderly, sporty, or sedentary, her therapeutic approach is flexible and thorough.
A devoted practitioner
Madeline Nicol is a highly sought-after podiatrist, who is completely dedicated to her practice. She has a special interest in diabetic foot sores and is dedicated to preventing and educating patients about this form of plantar disease.
Dr. Madeline Nicol, podiatrist, is always on the lookout for new tools to help her patients. Her keen eye for detail and clear vision will give you a better understanding of your podiatric therapy.
Close
Responsible for Personal Information / Privacy: Nolina Cimpoies Dragan 819-791-9005
Request an appointment at the clinic
Leave us your contact details and availability and we will contact you to make an appointment.