Dr. Marie-Christine Bourque, podiatrist, first worked as a clinical nurse in Lévis before pursuing her studies in podiatry at the Université du Québec à Trois-Rivières in 2006. After 4 months of experience gained at the New York College of Podiatric Medicine  (NYCPM), she used her expertise to open her own clinic in Lévis in the summer of 2011. A second podiatry clinic was later opened in Montmagny. 
Dr. Jenny Boutin, podiatrist, joined the team in 2016. Dr. Boutin earned her degree in podiatry medicine in 2013, and is passionate about podopediatrics, foot biomechanics and general podiatry. Dr. Boutin also performed an internship at the NYCPM and also has a radiology license, which allows her to perform ultrasound-guided procedures. 
Dr. Marie-Noelle Tardif, podiatrist, rounds out the team with her strong interests in wound care for diabetics, as well as sports podiatry. This active and dynamic professional also has a radiology license and can accommodate the needs of all patients. 
Whether you are near Lévis or Montmagny, this close-knit trio of foot care professionals offers you attentive and courteous service to treat you quickly and efficiently!
Marie-Christine Bourque podiatry clinic – Lévis
1655 Boulevard Alphonse-Desjardins, Lévis, QC G6V 0B7
1-888 801-8219 - Toll free
Business hours
Monday : 10:00 - 19:00
Tuesday : 10:00 - 17:00
Wednesday : 10:00 - 19:00
Thursday : 8:00 - 19:00
Friday : 8:00 - 16:00

A streamlined clinic to better serve your needs!
Since 2011, the Clinique Podiatrique Marie-Christine Bourque has been helping patients of all kinds to relieve their foot pain and regain comfort in their movements. 
Respectful and attentive to their clientele, the entire team at the clinic, located in Lévis, provides exceptional service to all residents of the South Shore of Quebec City. Each patient has the right to take the time to explain their situation and benefit from treatment that is adapted to their specific situation, in a relaxing and welcoming setting. This is precisely what the Clinique Podiatrique Marie-Christine Bourque can offer you. 
Stop by one of the 2 Marie-Christine Bourque podiatry clinics in Lévis or Montmagny, near the Quebec Bridge!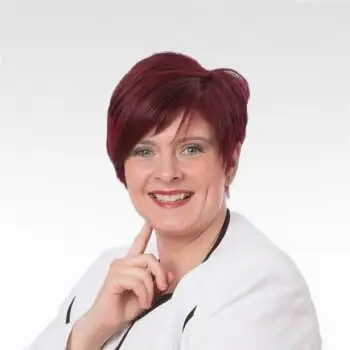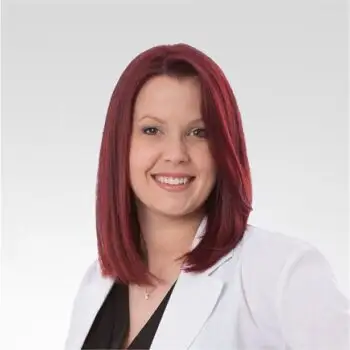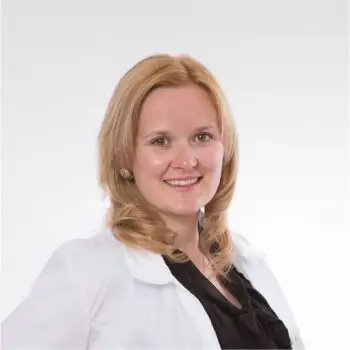 Dr. Marie-Noëlle Tardif podiatrist
Vanessa Turgeon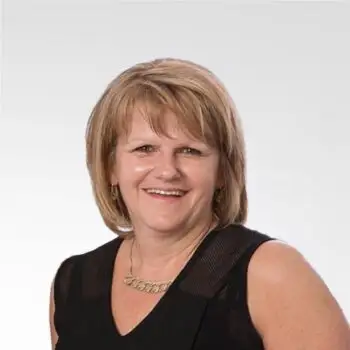 Diane Aubé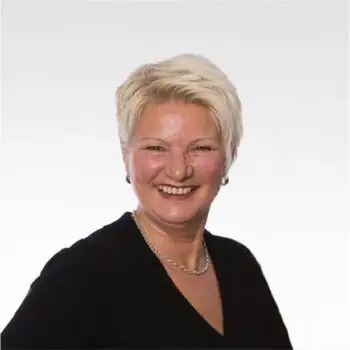 Lucie Blanchette
Dr. Marie-Christine Bourque podiatrist
Podiatrist Dr. Marie-Christine Bourque began a great professional adventure by founding her first podiatry clinic in Lévis after completing her podiatry studies in 2011. Following that, in 2013, a second facility carrying her name opened in the heart of Montmagny.
A training rich in knowledge and experience
Dr. Bourque, podiatrist intended to advance her professional career by studying podiatry at the University of Quebec in Trois-Rivières (UQTR) after working as a clinical nurse for five years. Her four-month internship at the New York College of Podiatric Medicine (NYCPM) gave her the opportunity to put this newfound knowledge into action.
Even with her extensive experience, this dedicated podiatrist has strived to improve her practice:
Podiatrist Dr. Bourque has handled multiple diabetic foot problems since starting her two clinics. She is also passionate about biomechanics and podopediatrics.
Dedication, rigor and humanity: the 3 key words of Dr. Bourque
Podiatrist Dr. Bourque is dedicated to training the future generation, developing her specialty, and correctly teaching her peers through conferences, education, and rigorous follow-up.
Whether you're in the vicinity of Lévis or Montmagny, you can rely on a compassionate, humane podiatrist who is attentive to your needs: the most effective way to treat your foot pain.
Close
Dr. Jenny Boutin podiatrist
Dr. Jenny Boutin, a podiatrist based in the Quebec City area, has been practicing at the Marie-Christine Bourque podiatry clinic since completing her studies. She is a registered practitioner who graduated in 2013 and has expertise treating a wide range of conditions.
Podiatrist Dr. Boutin particularly enjoys devising treatments for her younger patients.
Advanced training
Dr. Boutin, podiatrist spent a few months at the New York College of Podiatric Medicine after completing her podiatric residency at the University of Quebec in Trois-Rivières. She was able to perfect her expertise of biomechanical evaluation, podopedics, and surgery during her external internship.
She has also obtained a radiology license since, determined to further her abilities. This additional accreditation allows her to do foot ultrasound imaging, which is beneficial in diagnosing and treating soft tissue problems.
Jenny Boutin, DPM, finds mastery of these skills valuable because she has a strong interest in biomechanical disorders and postural anomalies.
She provides podiatric care to a wide spectrum of patients on a daily basis. Her customized care for diabetics, sportsmen, and young children distinguishes her as an exceptional podiatrist.
A podiatrist who possesses undeniable human qualities
Jenny Boutin is a dedicated professional who enjoys becoming connected with the people in her community. On a volunteer basis, she has taken part in a number of sporting activities in her community.
Podiatrist Dr. Jenny Boutin treats you and your family with the sort of care that makes her patients happy.
Close
Responsible for Personal Information / Privacy: Marie-Christine Bourque 418-903-4555
Request an appointment at a podiatric clinic
Leave us your contact details and availability and we will contact you to make an appointment.