The Victoria podiatry clinic has been in operation since 2013. Located on Victoria Avenue in Westmount, it is the destination of choice for Westmounters seeking the latest advances in treatment for their foot pain and limitations.
The Victoria clinic specializes in a number of treatments, including foot care, custom plantar orthotics, cortisone injections, ingrown toenail surgery, and plantar warts. Relieve your foot, toe, heel, hip, or knee problems in a welcoming, professional atmosphere – book your appointment in Westmount today.
Victoria/Westmount podiatry clinic
245 Avenue Victoria #525, Westmount, QC H3Z 2M6
1-888 257-0988 - toll free
Business hours
Monday : 8:30 - 17:30
Tuesday : 8:30 - 18:00
Wednesday : 8:30 - 17:30
Thursday : 8:30 - 16:00
Friday : 8:30 - 13:00

A modern, welcoming and professional podiatry clinic
Podiatrist Dr. William Constant owns both of the Victoria podiatry clinics in Westmount and Val-d'Or. A versatile and committed professional, he is passionate about sharing his podiatric expertise with his patients. With a license in radiology, Dr. Constant has every tool at his disposal to determine the cause of your podiatric pathologies. Constantly seeking to improve his skills, he never ceases to perfect his practice and helps his patients regain their quality of life with great diligence.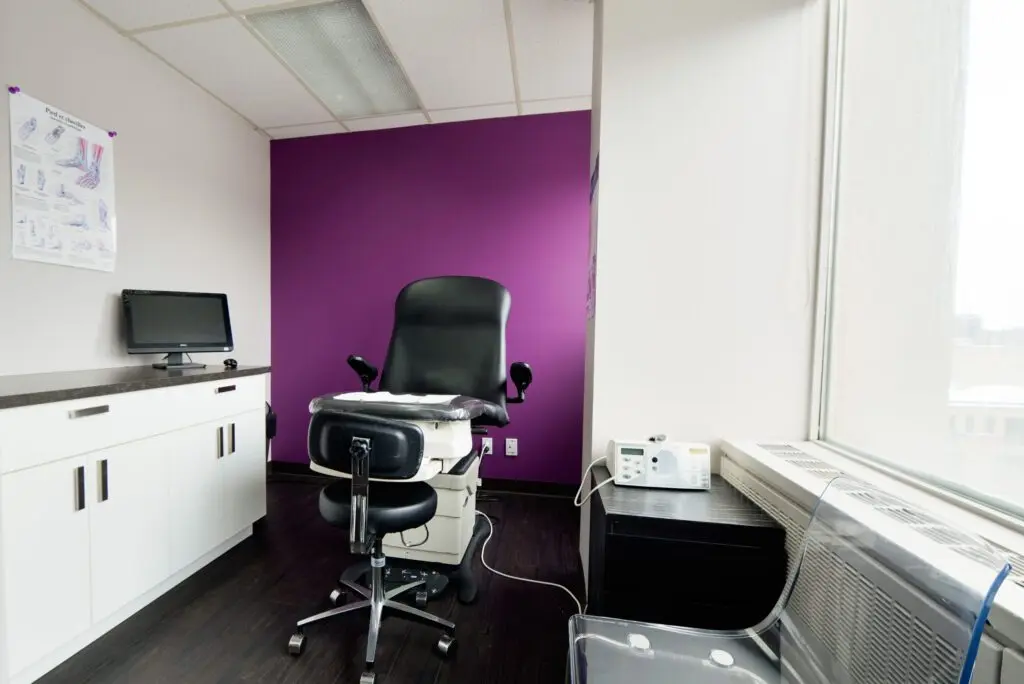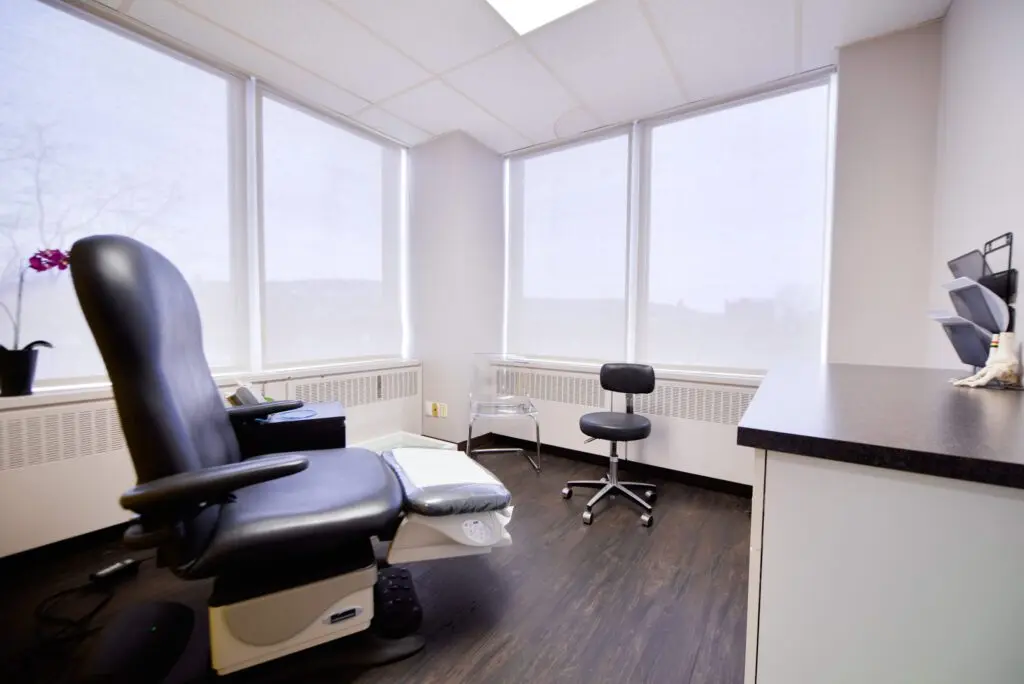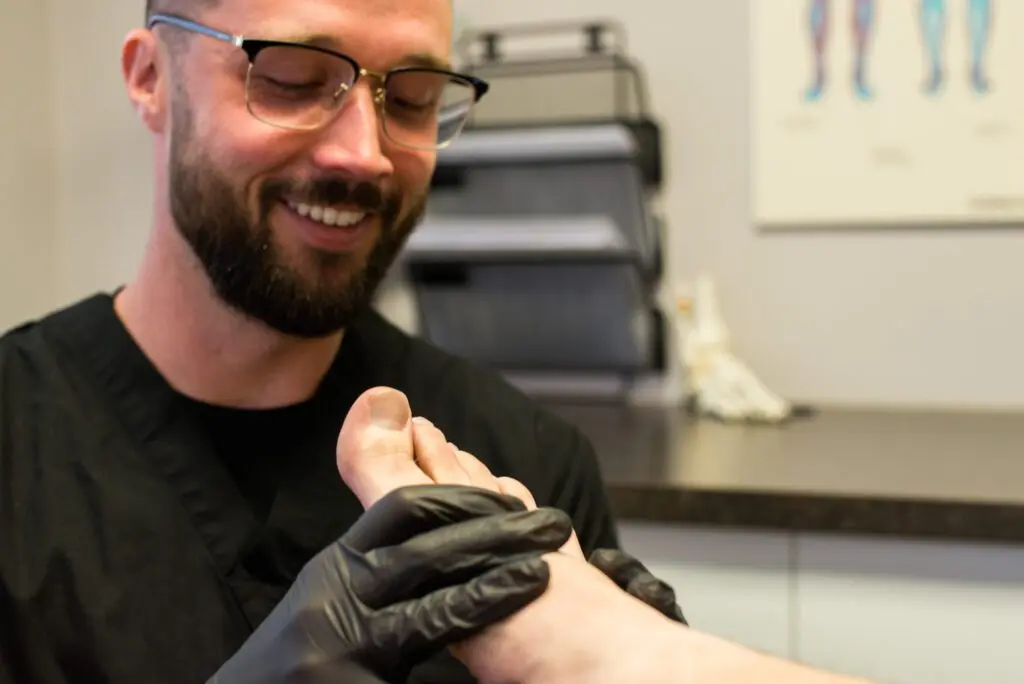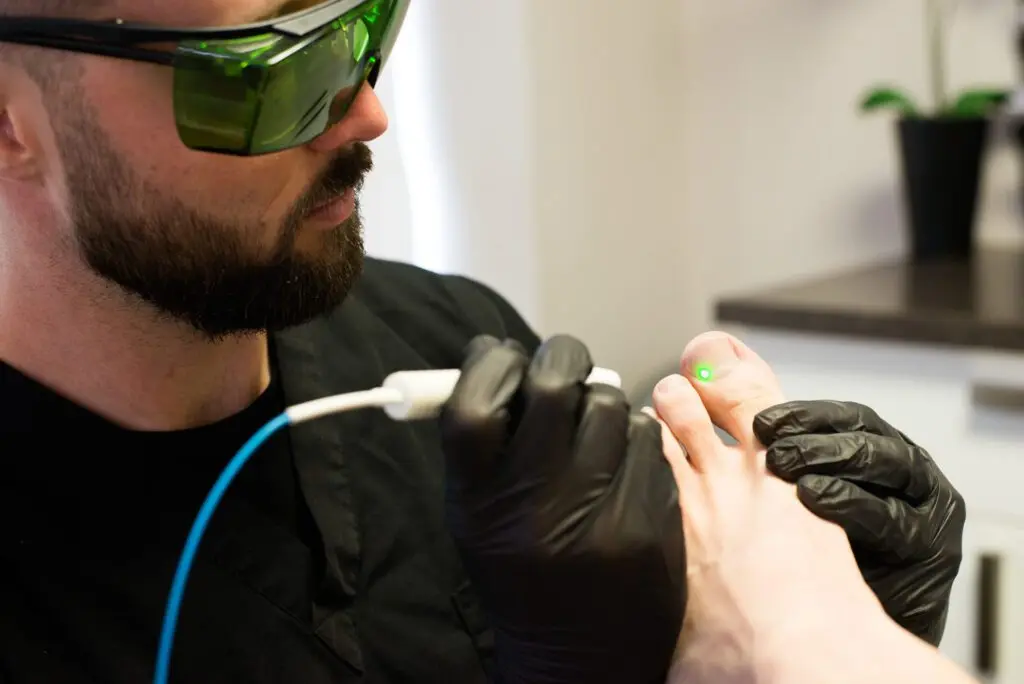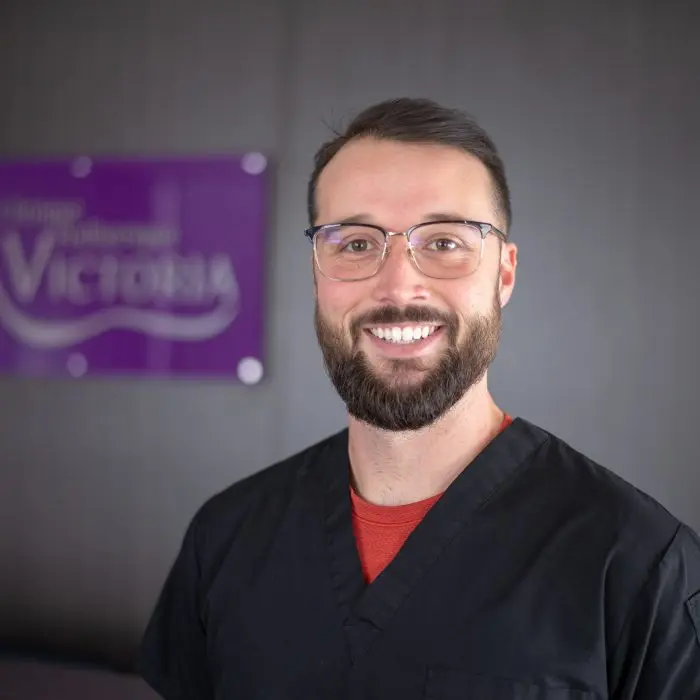 Dr William Constant podiatrist owner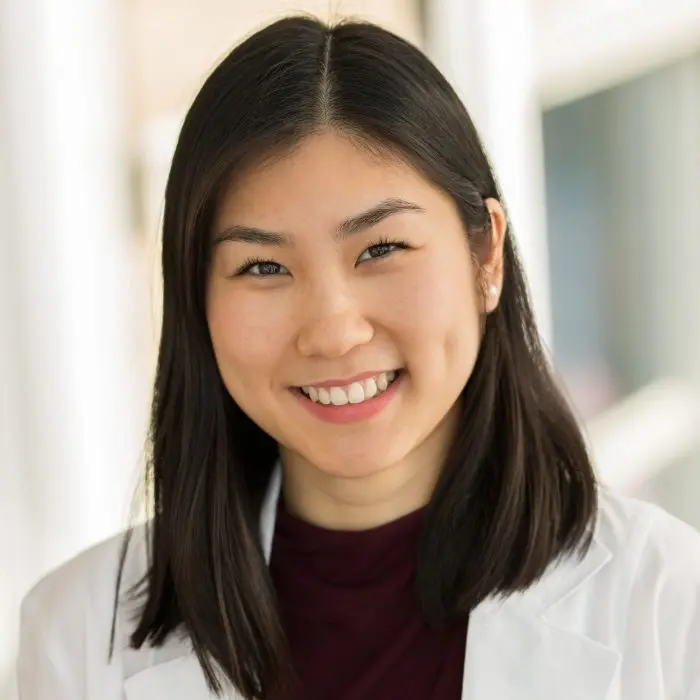 Dr Sur Pio Yip podiatrist
Dr William Constant podiatrist owner
Podiatrist Dr. William Constant also owns the Victoria Podiatry Clinic in Westmount and the Val-d'Or locations. Dr. Constant earned his skills in podiatry clinics in Montreal and Candiac prior to taking on his current role as podiatrist and clinic owner.
Dr. Constant, podiatrist has been a podiatrist since 2013, and he now works largely at his Montreal office, with visits to his Val-D'Or clinic a few times a year.
A top-notch university education
Podiatrist William Constant earned his Doctorate of Podiatric Medicine degree from UQTR in 2013. He also had to undergo a multi-month internship at NYCPM before receiving this qualification.
Dr. Constant, podiatrist holds a radiology license in addition to his podiatrist title, allowing him to:
Use a radiology machine such as digital radiography;
Consult and analyze the results of his radiological examinations;
Interpret the results of radiology examinations performed by other licensed podiatrists.
Podiatrist Dr. Constant is always eager to improve his techniques and loves the hours of continual study required by his order. This type of continuing education program enables him to deliver care that is up to date in terms of both technical and practical improvements in his field.
Very athletic himself, this podiatrist is particularly interested in biomechanics and yet is also able to treat all types of patients.
A podiatrist who is open to many things
Podiatrist Dr. Constant is dedicated to a number of causes and is always prepared to exhibit his goodwill. He's also helped out at Accueil Bonneau and the Weekend to end women's cancers. Finally, from 2016 to 2017, William Constant, DPM, served as interim president of the Ordre des podiatres du Québec.
The podiatrist William Constant is well-known for his expertise and empathy, and he constantly goes above and beyond in his work.
Close
Dr Sur Pio Yip podiatrist
Dr. Sur Pio Yip studied her first two years at McGill University with a focus on occupational therapy, before finally deciding to dedicate her career to podiatry. During her studies at the Université du Québec à Trois-Rivières (UQTR), she has completed a variety of internships in private clinics and hospitals, where she learned and practiced her expertise in wound care and podiatric surgery.
Dr. Sur Pio Yip obtained additional training for a radiology and ultrasound license after earning her podiatry doctorate, allowing her to quickly and accurately diagnose her patients. She makes sure to stay up to date by continuously expanding her knowledge with a variety of training courses that enable her to provide her patients with more effective and minimally invasive care. Her main areas of interest in podiatry are anatomy, diagnostic ultrasound and biomechanics.
She works at the Victoria Podiatry Clinic, as a member of the Foot Network group, happily providing care to her vast, multi-ethnic clientele in Quebec. She is fluent in French, English, and Cantonese – a language that she is particularly fond of, thanks to her origins. The doctor is praised by all of her patients for being a good listener, and a kind and courteous person overall.
All patients living in Westmount, Little Burgundy, St. Henri, South West Côte-des-Neiges, Ville-Marie, Mount Royal or elsewhere in Montreal are invited to consult Dr. Sur Pio Yip, podiatrist at the Westmount FootNetwork clinic.
Close
Responsible for Personal Information / Privacy: Kaleb Guerin 514-439-5112
Request an appointment at the clinic
Leave us your contact details and availability and we will contact you to make an appointment.