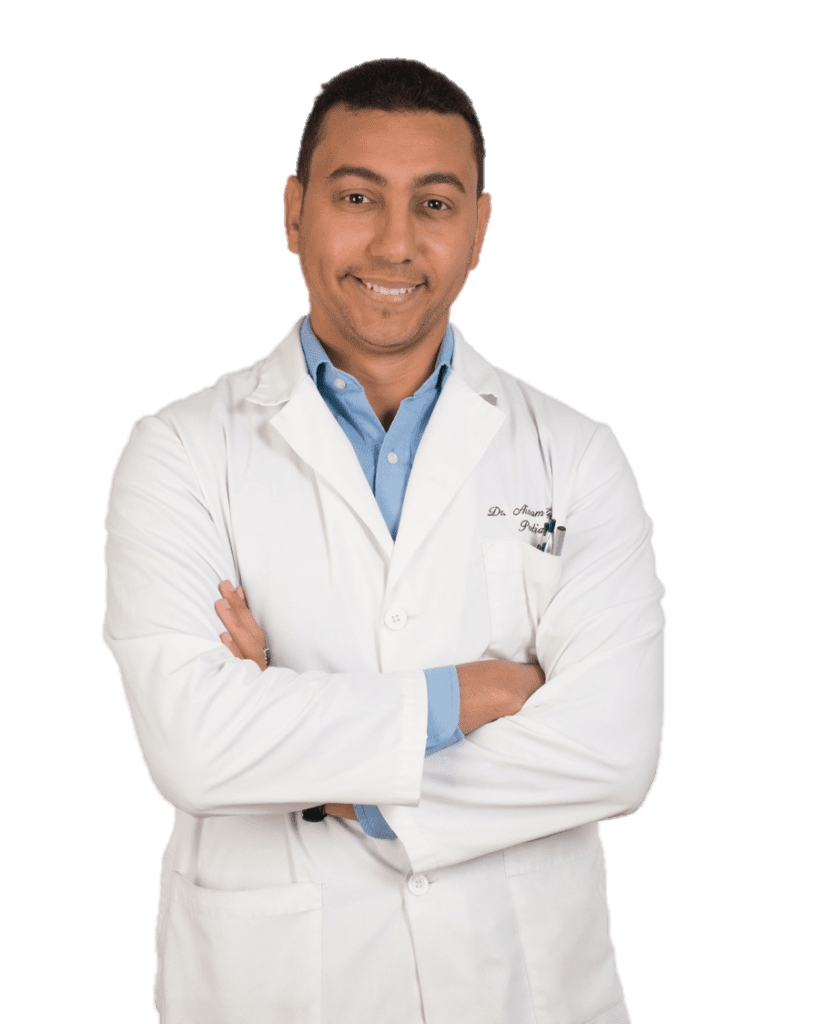 Your foot pain has lasted long enough. Dr. Jerraf, Podiatrist, draws on his extensive knowledge to get you back on your feet as quickly as possible. A graduate in podiatry medicine from UQTR, Dr. Jerraf also trained at the prestigious New York College of Podiatric Medicine. This professional background allows him to adapt to many conditions.
Passionate about his job, Aissam Jerraf never counts the hours to make you feel better. Call the St-Michel clinic in Montreal today to receive treatment as soon as possible in a welcoming and friendly facility. You will discover how good it feels to return to your original level of comfort.
PiedRéseau

Villeray

8560 rue St-Hubert #330 Montréal, Québec, H2P 1Z7

1-888 479-3565 Toll free

Business hours

Monday : 10:00 - 20:00
Tuesday : 10:00 - 20:00
Wednesday : 10:00 - 20:00
Thursday : 10:00 - 20:00
Friday : 10:00 - 20:00
Saturday : 10:00 - 15:00

A well-equipped clinic to meet all your needs
The team at PiedRéseau Villeray welcomes you in a friendly and welcoming setting. You also enjoy a high degree of availability for your treatments and to get answers to all your questions.
The Villeray clinic also has state-of-the-art technological tools for the treatment of a variety of podiatric issues. The brand new Lunula cold laser equipment is used to treat nail fungus effectively and painlessly.
Take advantage of the expertise and high level of professionalism offered by podiatrist Aissam Jerraf to return to your daily life as quickly as possible.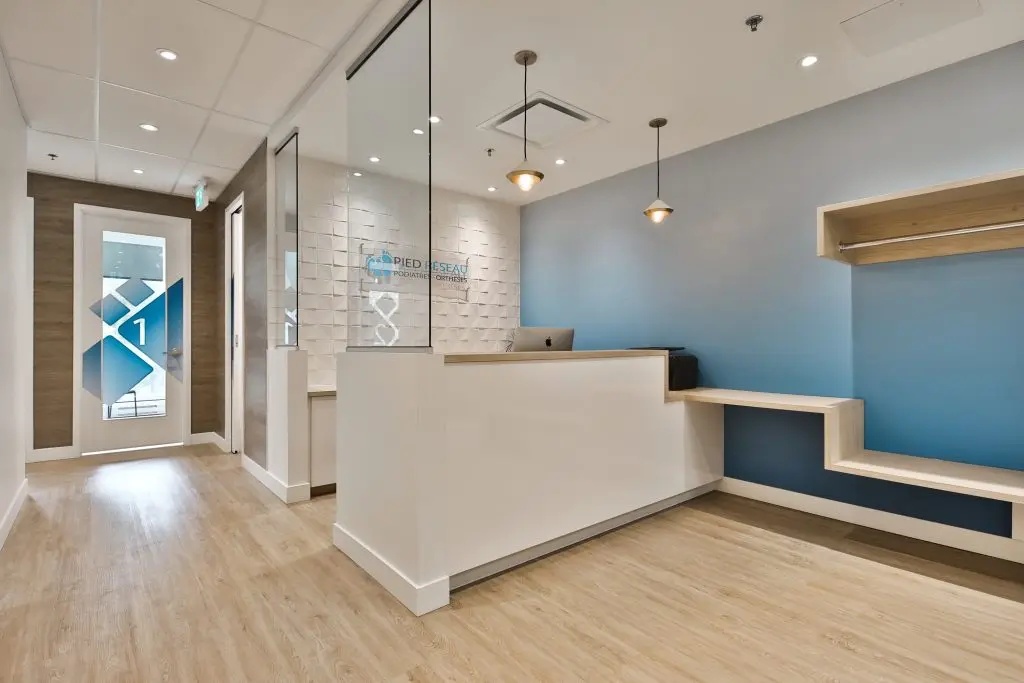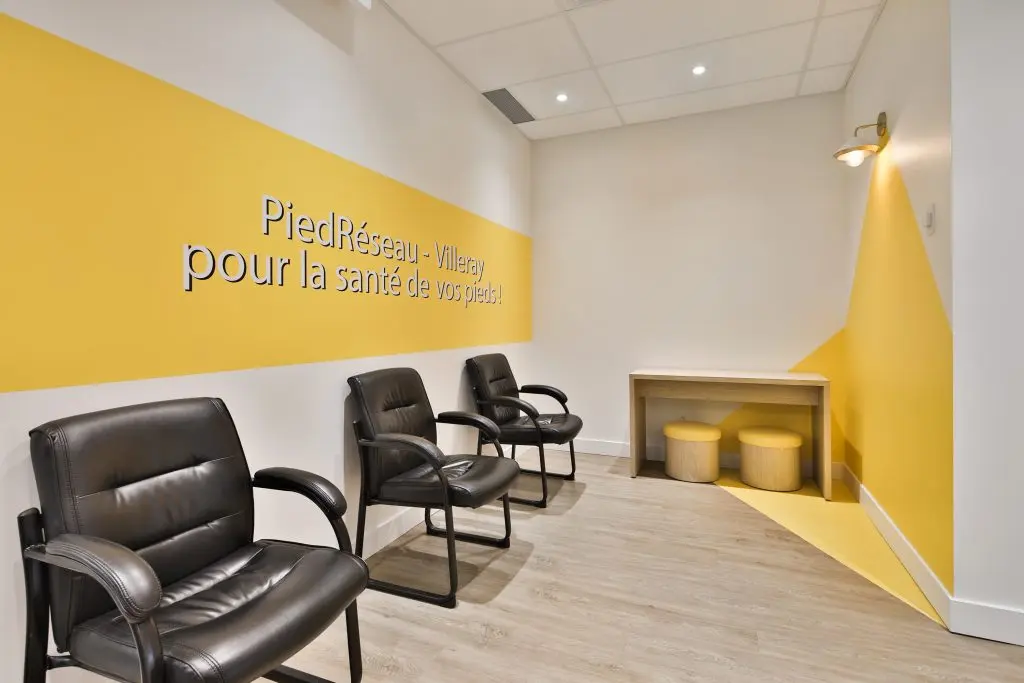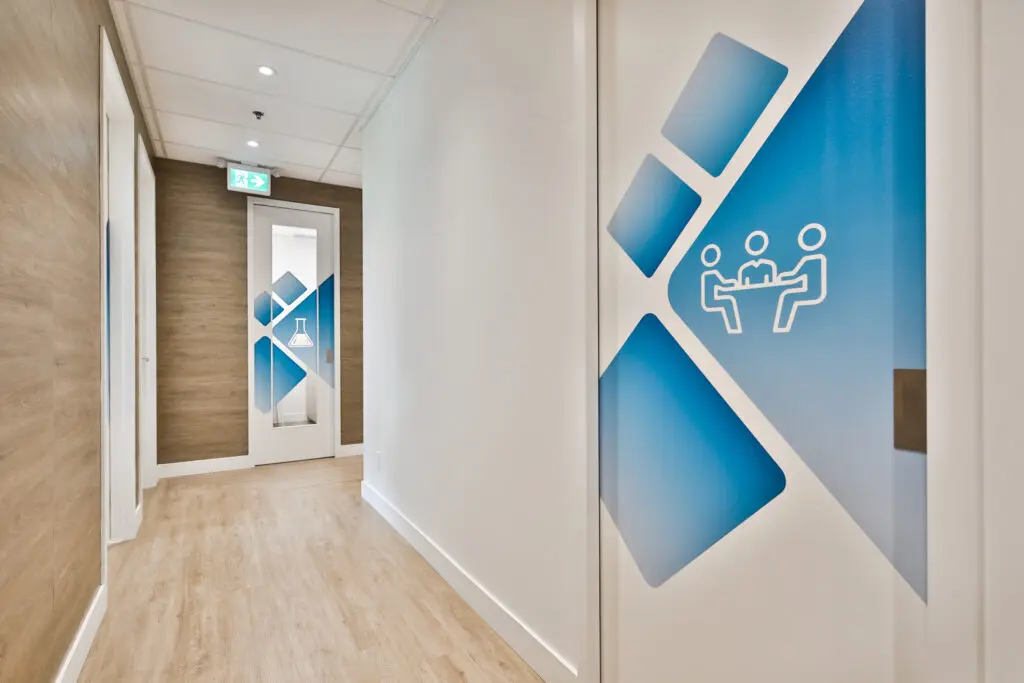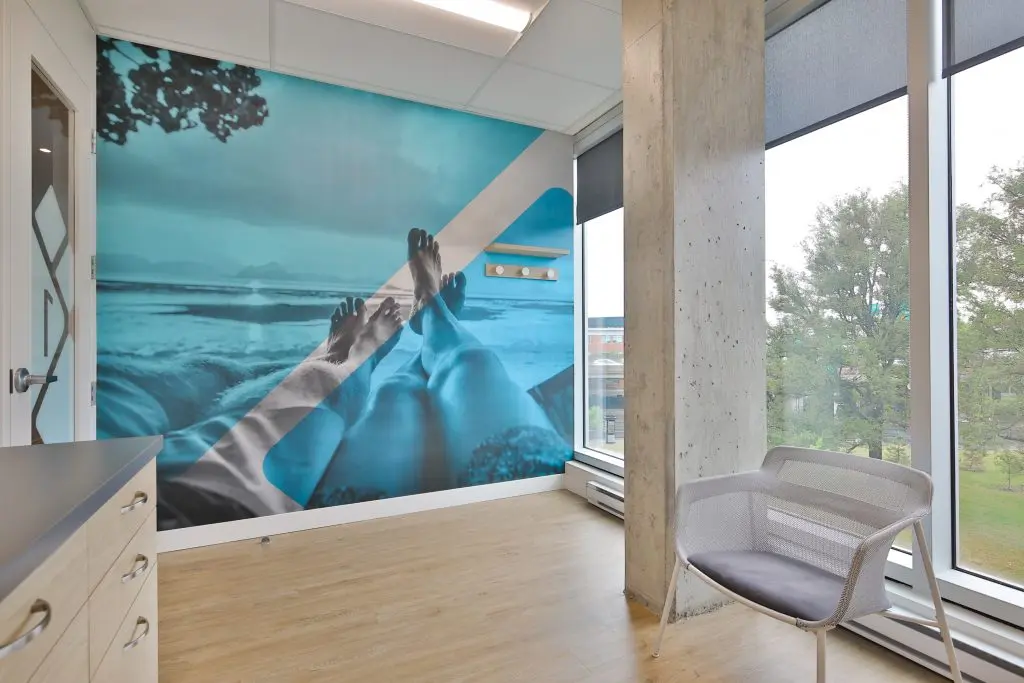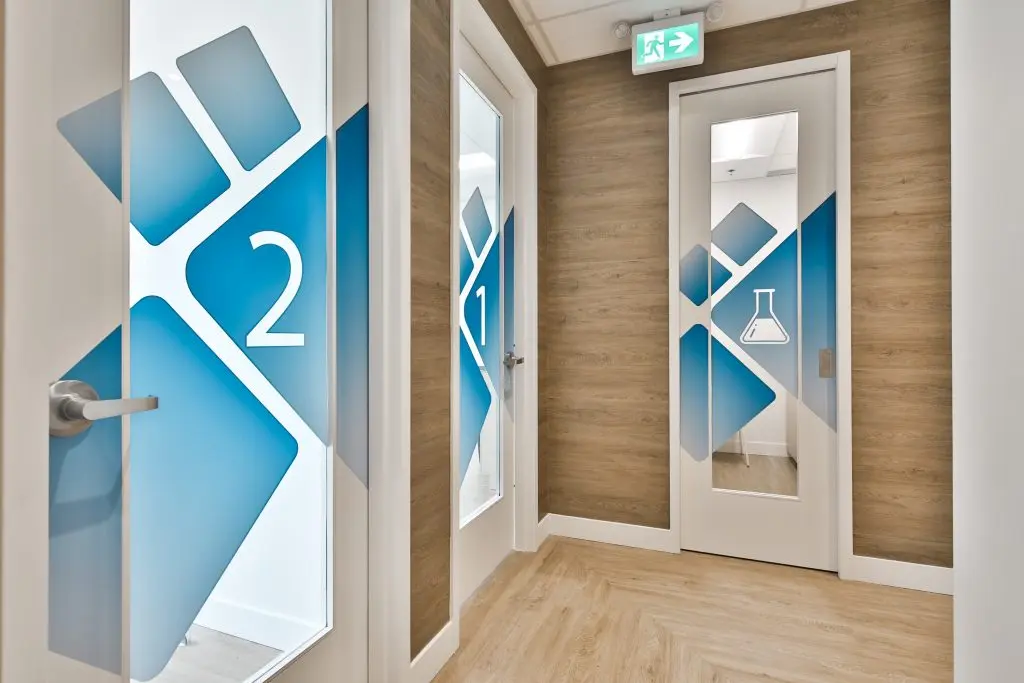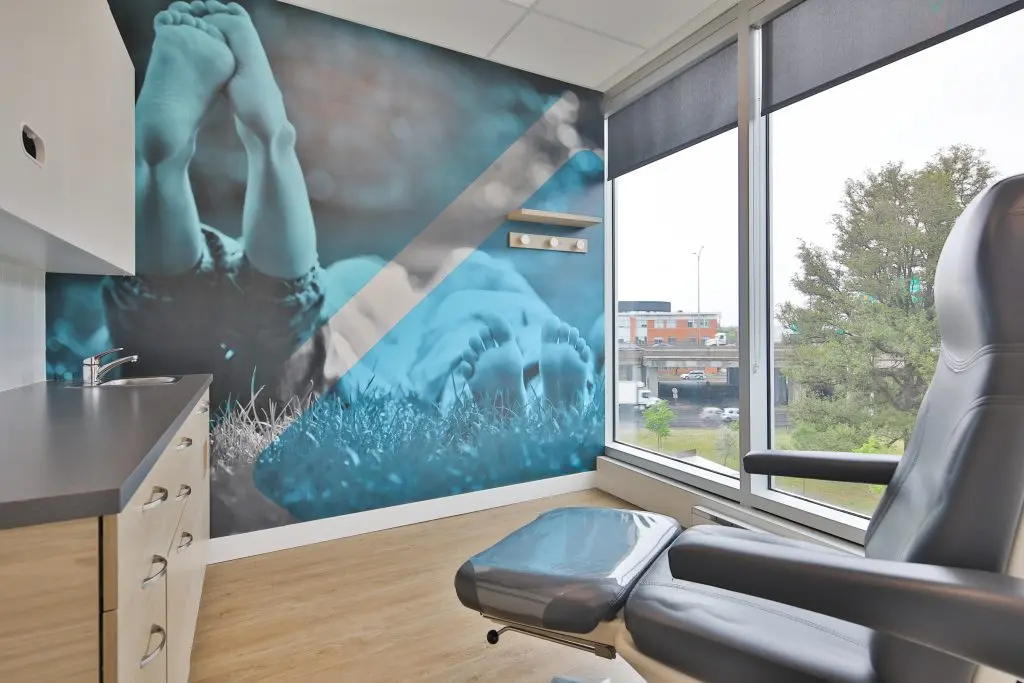 Common issues
Treatments offered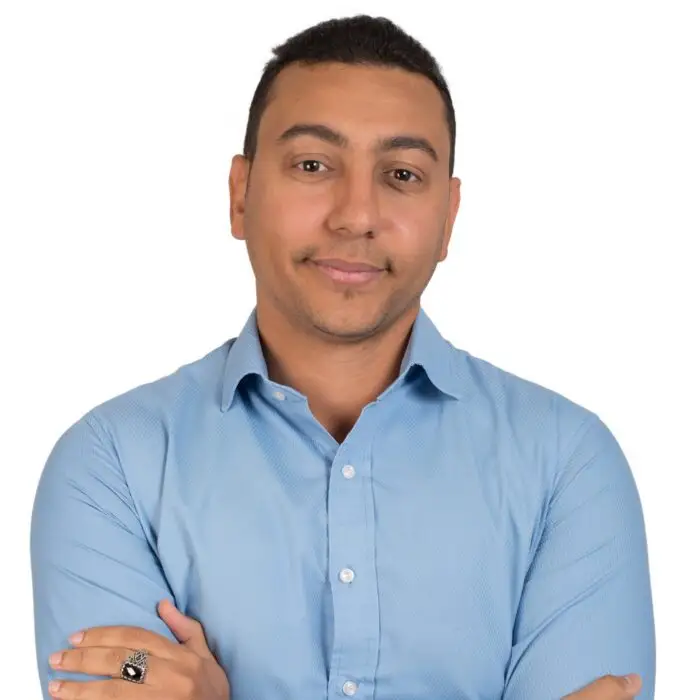 Dr. Aissam Jerraf podiatrist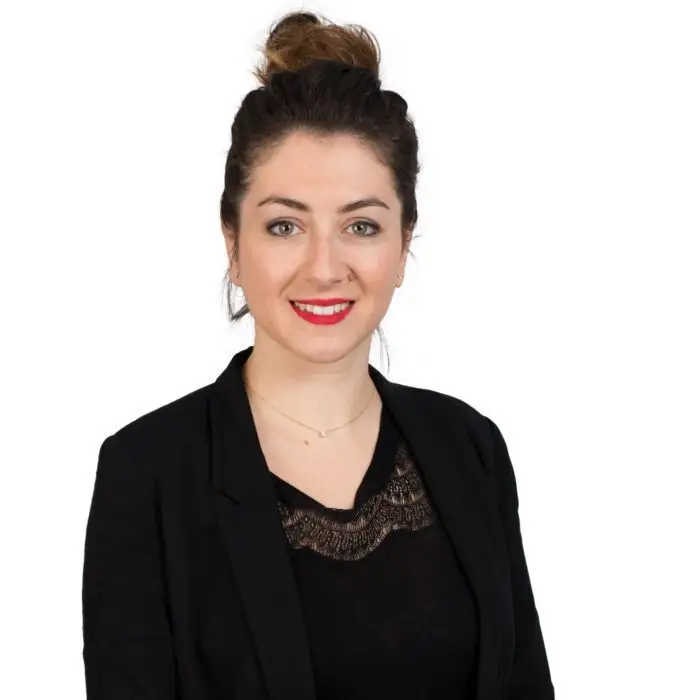 Marie Soldevila assistant/receptionist
Dr. Aissam Jerraf podiatrist
Dr. Aissam Jerraf, a podiatrist who graduated from UQTR in 2014, takes a cutting-edge approach to treating patients' plantar problems. Despite juggling his busy schedule between his own clinic and the Sud-Ouest podiatry clinic, the energetic podiatrist still finds time to provide excellent follow-up to his patients.
A well-balanced training
Dr. Jerraf, podiatrist, has a well-rounded academic education in addition to his cutting-edge approach to podiatric treatments. He began his career as a podiatric medicine student at UQTR and went on to do an internship at the prestigious NYCPM and the Metropolitan Hospital of New York.
Dr. Jerraf, podiatrist, makes it a point to remain up to date on new developments in podiatric medicine in order to give the best possible care. As a result, he commits to attend the Ordre des podiatres du Québec's required training hours.
Dr. Jerraf, podiatrist, does not hesitate to engage in training programs outside of the region in order to develop his profession in minor foot surgery.
Dr. Jerraf's expertise ranges from podopediatrics to diabetic foot care, and he treats a variety of plantar issues.
A podiatrist who is proactive and available
Dr. Jerraf, as a podiatrist, makes it a point to ensure that his patients comprehend the phases of the treatment plan. The enthusiastic practitioner's alertness and attentiveness to his patients matches this emphasis on knowledge.
Dr. Aissam Jerraf, podiatrist, is well aware of the difficulties that your foot discomfort poses, and he will adapt his therapeutic approach to put you at ease. 
Close
Responsible for Personal Information / Privacy: Aissam jerraf 438-387-3320
Request an appointment at the clinic
Leave us your contact details and availability and we will contact you to make an appointment.