Located in the Kingsville medical clinic, next to Thetford Mines hospital, Appalaches Podiatry Clinic has been caring for the residents of Thetford since 2011. Here you can enjoy a welcoming environment, dedicated staff, and cutting-edge equipment, and benefit from our fast, efficient, and pain-free podiatric treatment.
Plantar orthotics, ultrasound guided injections, minor surgery: regardless of the specific treatment that you need, you can rely on the expertise of a committed, professional team to help you regain your day-to-day comfort. Back in 2017, the clinic also underwent an expansion, in order to provide you with even better service.
Dedicated to your wellbeing, the Appalaches Podiatry Clinic team offers patients a full podiatric examination, to prevent and treat any problems that may affect you.
Appalaches podiatry clinic
1351 Notre Dame E street, suite 280, Thetford Mines, Quebec G6G 0G5
1-888 506-4180 toll free
Business hours
Monday : 13:00 - 18:00
Tuesday : 9:00 - 16:00
Wednesday : 13:00 - 19:00
Thursday : 13:00 - 19:00

A determined, professional podiatrist, capable of adapting to any difficulty
The journey of Dre Audrey Lessard, podiatrist and founder of the Appalaches Podiatry Clinic, has been an unconventional one. Born without hearing, the podiatrist refused to let her handicap stand in her way. Ready to care for and collaborate with you, accompanied by an interpreter, she's a model of resilience and determination.
Completing her studies in podiatric medicine at the University of Quebec at Trois-Rivières in 2009, Dre Lessard started her career on Montreal's South Shore, before settling in the Thetford Mines region. Highly involved in her community, the podiatrist also regularly participates in international humanitarian projects, to offer podiatric care to those most in need.
You can rely on the expertise of this one-of-a-kind professional, who puts prevention at the heart of her practice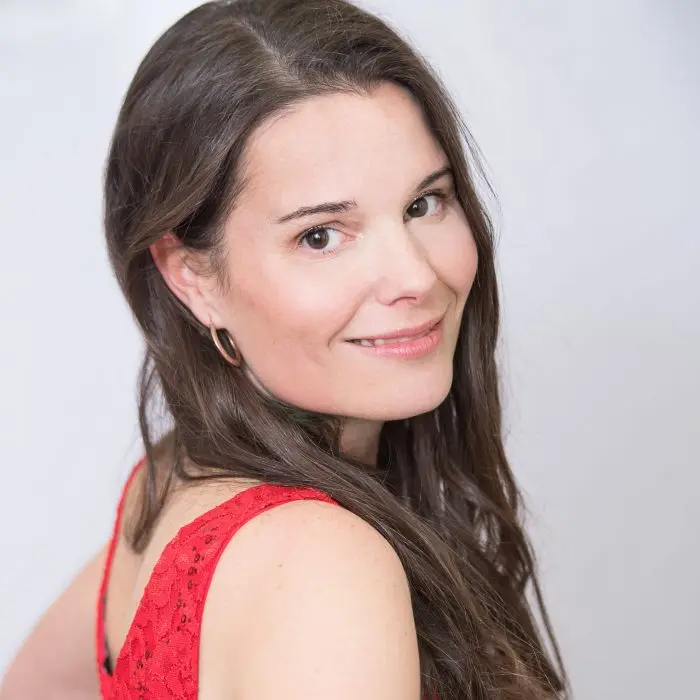 Dr. Audrey Lessard podiatrist
Dr. Audrey Lessard podiatrist
Holding a diploma in podiatric medicine from the University of Quebec at Trois-Rivières (UQTR) since 2009, podiatrist Dre Audrey Lessard stands out due to her professionalism, perseverance, and dedication. Born without hearing, the podiatrist has succeeded in ignoring this obstacle, and committed to offering her patients the very best care.
After working on Montreal's South Shore for a year, Dre Lessard DPM opened her first clinic in Lévis in 2010. She subsequently returned to the region where she was born, founding the Appalaches Podiatry Clinic in 2011. She has dedicated her life to the needs of the community in Thetford Mines and the local area, helping them to get access to the best podiatric treatment available.
A committed, attentive, and dedicated podiatrist
Specializing in ultrasound guided injections and in minor foot surgery, podiatrist Audrey
Lessard is capable of utilizing every podiatric treatment necessary for your health and wellbeing. She holds licenses in both radiology and ultrasonography, allowing her to make more accurate diagnoses.
Lessard always remains attentive to your own specific, practical needs, accompanied by her assistant. She is capable of doing this so well partly because of her extensive, expert training, which includes a clerkship at the New York College of Podiatric Medicine (NYCPM).
An exceptional career has seen podiatrist Dre Lessard work with a huge number of patients over the years. Notably, she was involved for 5 years with members of the Gaspesian community who previously lacked direct access to podiatric treatment. She has also participated in international humanitarian projects, with the Podiatrists Without Borders organization.
Valuable life experiences
Though she's already heavily involved in her local community, podiatrist Dre Lessard has no intention of stopping there! She's also seeking to inspire people by organizing international conferences on the topic of deafness, as well as sharing her own experiences of living with a handicap. This is her way of demonstrating an important idea – that with resilience and perseverance, anything is possible!
This is a philosophy that also informs her medical practice, and makes her into a more humane, sensitive, conscientious, and compassionate professional. It makes her an invaluable asset to her patients, who can rely on this caring, attentive podiatrist to help improve their health and wellbeing.
Inspirational and multi-skilled, podiatrist Audrey Lessard is a model of determination, discipline, and attention. Take advantage of her expertise and her exceptional approach to life.
Close
Responsible for Personal Information / Privacy: Josée Cyr 418-603-3600
Request an appointment at the clinic
Leave us your contact details and availability and we will contact you to make an appointment.