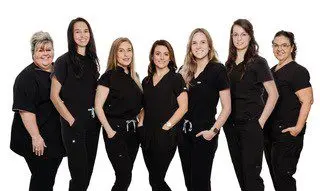 Dr. Judith Roelly is one of the podiatrists and co-owners of Des Chutes podiatry clinic; she is a highly qualified professional dedicated to your recovery. In addition to providing her patients with quality care, she remains deeply involved with the Quebec Association of Podiatrists. Dr. Roelly also has a bachelor's degree in nursing, which makes her a versatile podiatrist applying a wealth of knowledge to serve your best interest.
She is joined by her fellow podiatrist and co-owner of Des Chutes podiatry clinic – Dr. Marie-Michelle Fecteau. Dr. Fecteau provides her patients with a wealth of expertise in the field. In addition to her doctorate in podiatric medicine, she also holds a bachelor's degree in medical biology. Equipped with a radiology license, she perfectly complements her colleague's expertise.
Des Chutes podiatry clinic
1352, boul. des Chutes, Local 206 Québec (QC) G1C 0M5
1-888 814-8434 Toll free
Business hours
Monday : 12:30 - 20:00
Tuesday : 8:30 - 17:00
Wednesday : 8:30 - 17:00
Thursday : 8:30 - 17:00
Friday : 8:30 - 13:00

High-quality treatments in a welcoming atmosphere
Opened in 2014 in the Beauport region of Quebec, Des Chutes podiatry clinic is a welcoming location with staff that knows exactly how to make you feel comfortable and adapt their treatments to your condition.
At Des Chutes clinic, you can expect an enthusiastic greeting from a dedicated and passionate team that is keen to get you back on your feet, quite literally. Whatever your treatment may necessitate, they hold rigor and attention to detail as the key tenets of their approach. 
In order to optimize their results and ensure your complete satisfaction, this Beauport clinic is equipped with state-of-the-art technology that is dedicated to efficiently treating a variety of problems such as plantar pain, ingrown toenails or plantar warts. Your treatments may include plantar orthoses, cortisone injections or certain minor surgeries.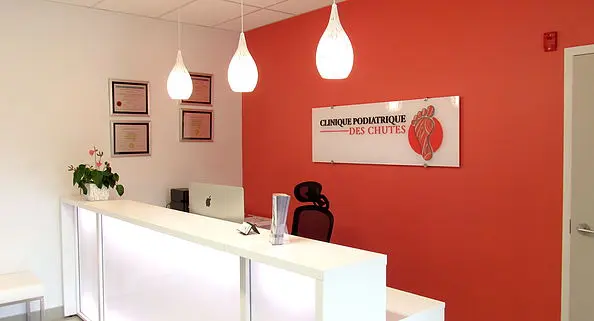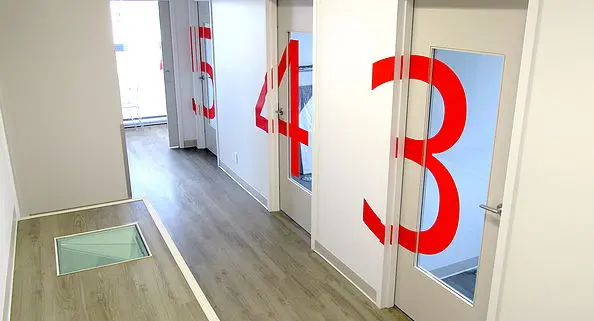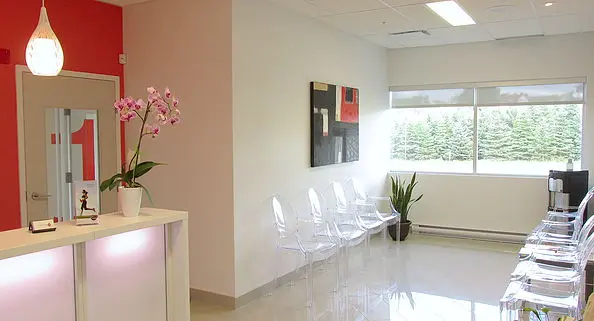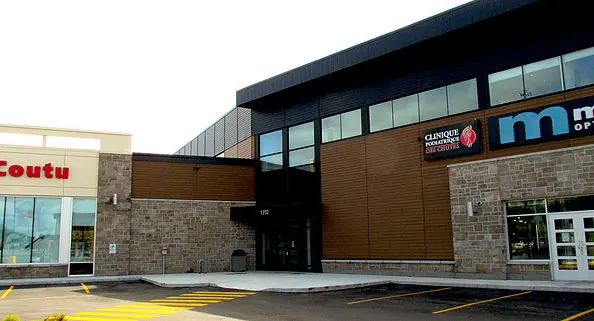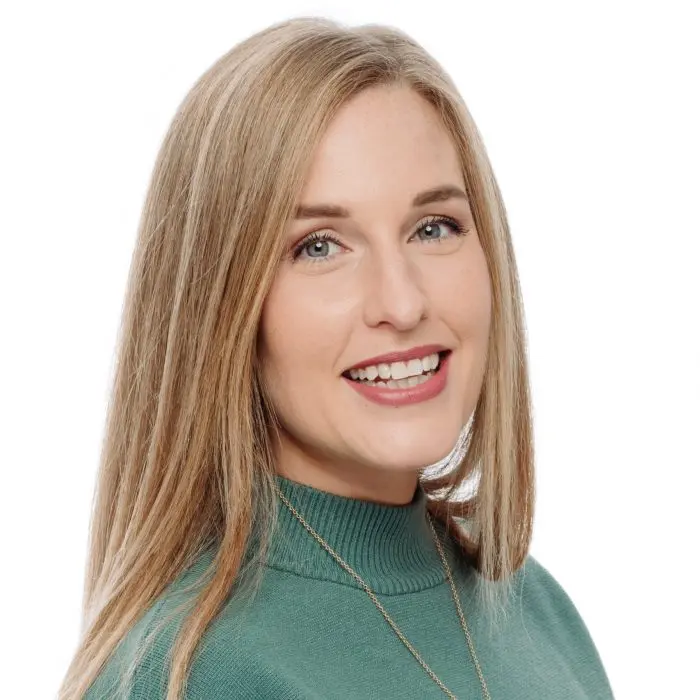 Dr. Judith Roelly podiatrist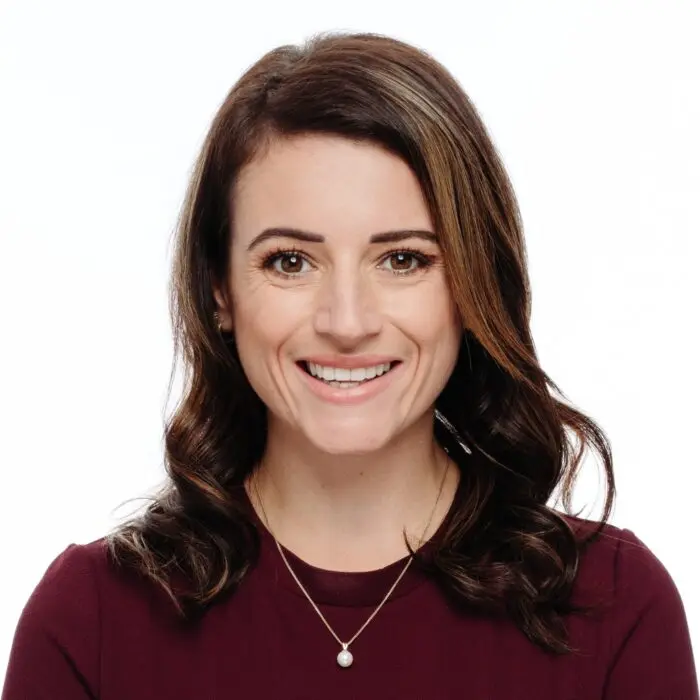 Dr. Marie-Michelle Fecteau podiatrist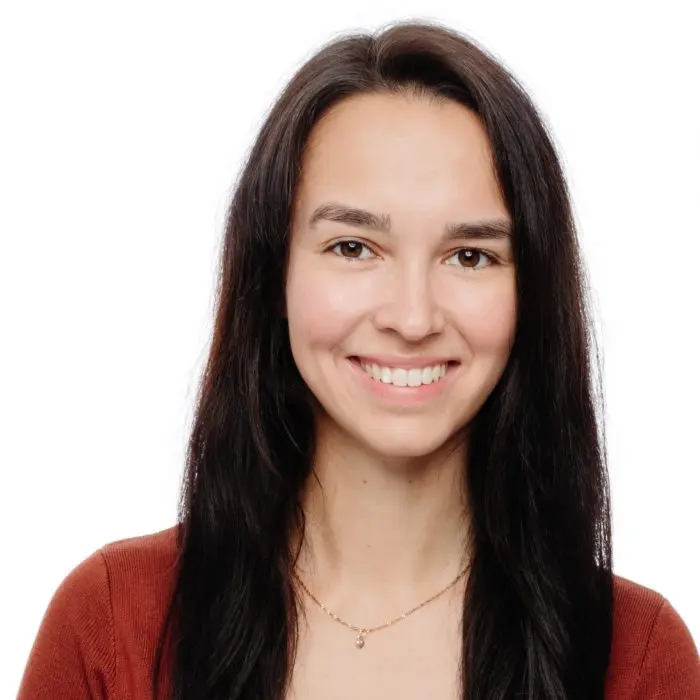 Dr. Geneviève Lizotte podiatrist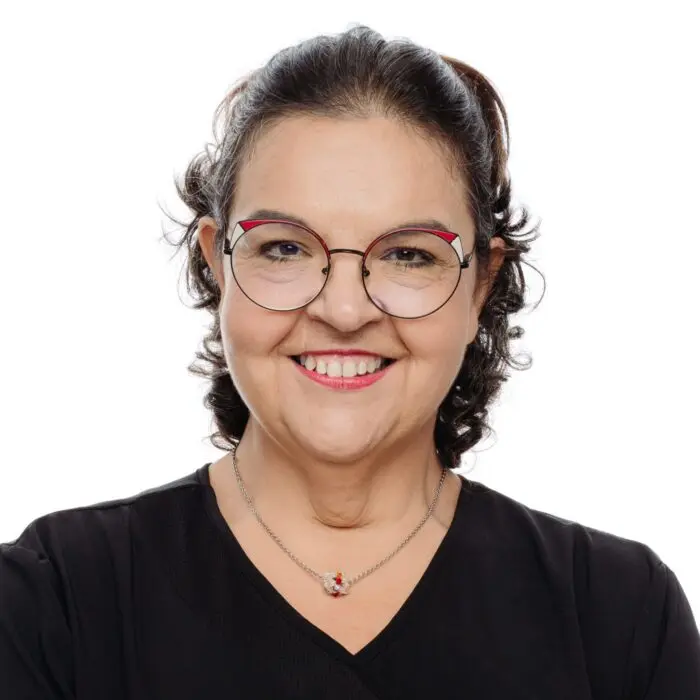 Nicole Racine footcare nurse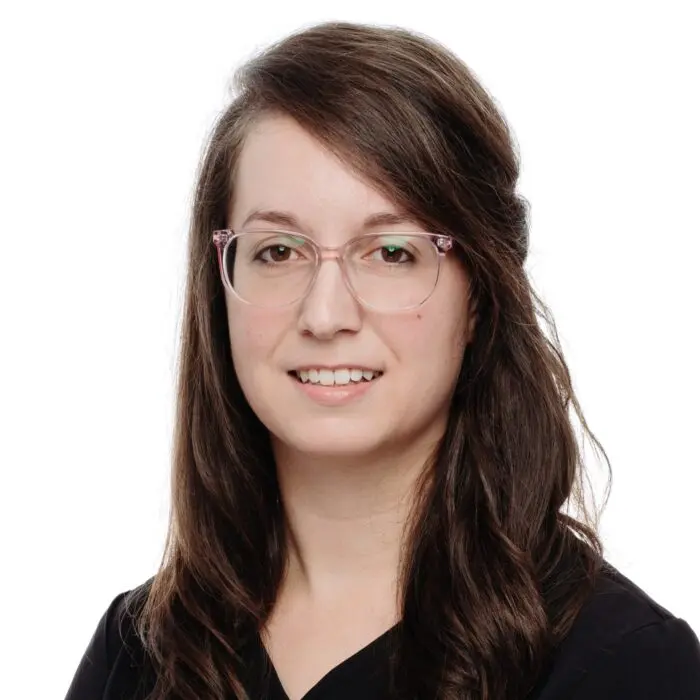 Jessica Lachance podiatric assistant
Dr. Judith Roelly podiatrist
In 2013, Judith Roelly, DPM, obtained a PhD in podiatric medicine. Dr. Roelly, podiatrist, has been associated with several institutions in Quebec in order to familiarize herself with the administration of a podiatric clinic before starting her own business.
Since 2013, the practitioner has been a member of the Quebec Order of Podiatrists, and in June 2014, she and her colleague, podiatrist Marie-Michelle Fecteau, opened the Chutes podiatry clinic. The two podiatrists finally took over the Jonquière podiatry clinic in Saguenay in 2015.
Undisputed medical expertise
Podiatrist Dr. Roelly is no stranger to the allure of health sciences. She became interested in wound care at a young age and went on to obtain a Bachelor of Science in Nursing with honors at Laval University.
She then finished her Doctorate in podiatric medicine at UQTR and her externship at NYCPM to provide even more tailored therapies to her patients.
The practitioner quickly obtained an extra certificate in foot ultrasound to add to her already strong academic background.
Dr. Roelly, podiatrist, is adaptable in her treatments and can treat a wide range of foot disorders. She does, however, have a particular interest in foot skin problems.
A podiatrist who is passionate about her work
Podiatrist Dr. Roelly is most enthusiastic about being active with her colleagues and has served on the board of directors of her college from 2013 to 2017.
During her education, she also worked at Accueil Bonneau and the Maison Lauberivière community clinic, where she provided foot care.
Judith Roelly is a podiatrist who is both accessible and quick-witted, and stands out for the quality of her accompaniment and the care she provides to her patients.
Close
Dr. Marie-Michelle Fecteau podiatrist
Podiatrist Dr. Marie-Michelle Fecteau has been treating foot ailments since graduating in 2013. After opening her first clinic in June 2014, she wanted to offer quality podiatric treatment to people in her home region, thus she acquired the Jonquière Podiatry Clinic in 2015 with her colleague, podiatrist Judith Roelly.
Solid theoretical and technical expertise
The professional interest of the podiatrist in the health sciences goes back to 2006, when she began her bachelor of medical biology in 2009. She was eager to study new things and started her podiatric doctorate the same year, which finished with a few months of internship in the New York College of Podiatric Medicine.
Podiatrist Dr. Fecteau showed real curiosity for the various cases that come across her path by getting a radiography permit. She has also just received a foot ultrasound certificate and is qualified in shock wave therapy.
Although her interests are in biomechanics and the treatment of wounds, the practice of Marie-Michelle Fecteau in podiatry is rather broad.
An advocate for her profession
Podiatrist Dr. Fecteau makes time to promote the profession even though she remains quite busy with her clinics in Beauport and Jonquière.
In doing that, she and her colleague have conferences to demystify podiatry for other health professionals like pharmacists.
Dr. Marie-Michelle Fecteau, podiatrist, is very committed to her work as a podiatrist and shows remarkable sensitivity in all her treatments.
Close
Responsible for Personal Information / Privacy: Judith Roelly
Request an appointment at the clinic
Leave us your contact details and availability and we will contact you to make an appointment.