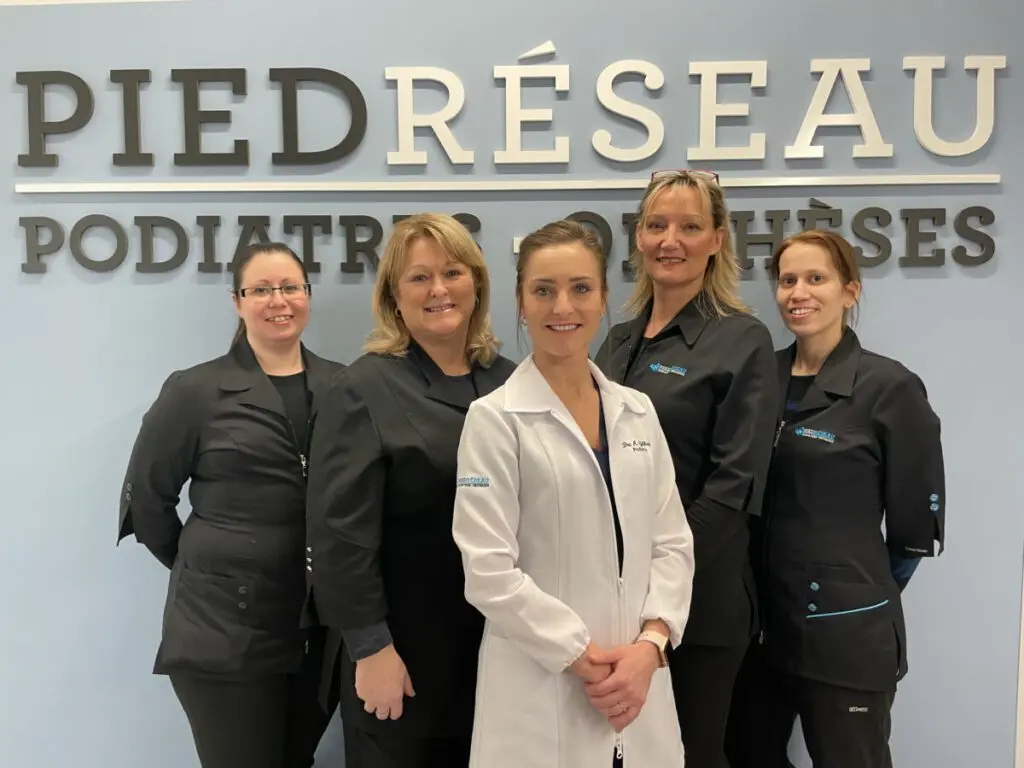 As a doctor of podiatric medicine in 2019, Dr. Audrey Gilbert, podiatrist, opened this clinic to offer her patients courteous, professional and meticulous service. All this in a warm and caring environment. 
Book an appointment to take advantage of a trustworthy service to help you treat your pain and limitations. The PiedRéseau South Shore team is here to help you regain your quality of life! 
No medical prescription is required for an assessment.
•
Care is reimbursed by the majority of group insurance.
PiedRéseau

Rive-Sud

501-1190A rue de Courchevel, Lévis, Qc, G6W 0M5

1-888 574-8041 toll free

Business hours

Monday : 8:00 - 16:30
Tuesday : 8:30 - 18:00
Wednesday : 10:00 - 20:00
Thursday : 8:00 - 16:30
Friday : 8:00 - 16:00

A state-of-the-art podiatry clinic
Located in Saint-Romuald, in the Lévis district, the PiedRéseau Rive-Sud Clinic meets many of the needs of the neighbourhood's residents. And thanks to its state-of-the-art equipment, it is possible to benefit from the most up-to-date treatment, fully customized to your specific situation. 
Diagnostic radiology, 3D digitization and gait assessment with gait analysis plate… Every method is suitable for accurately identifying your pathologies and finding the best treatment to restore your quality of life. 
Only one priority on the agenda: your welfare.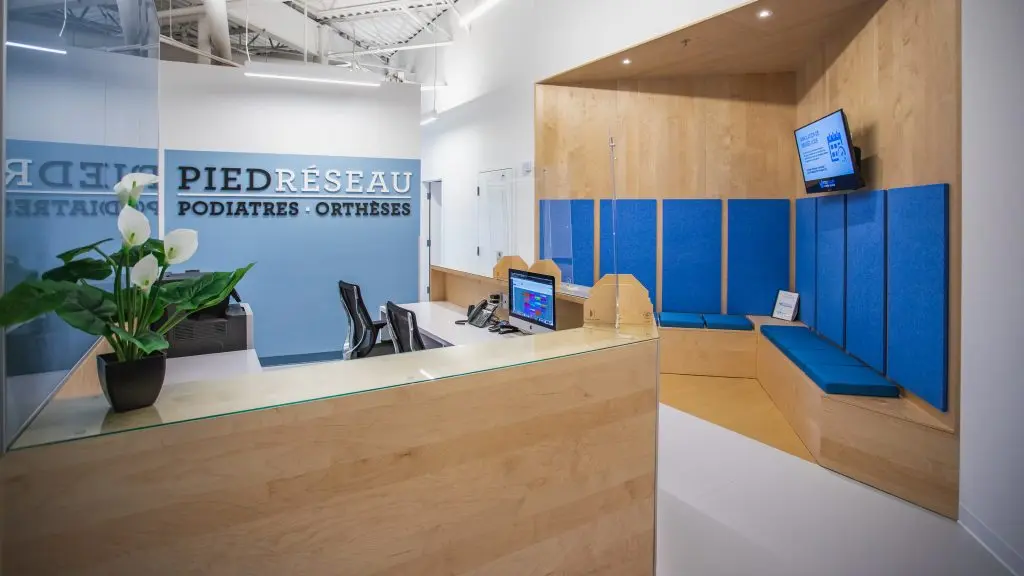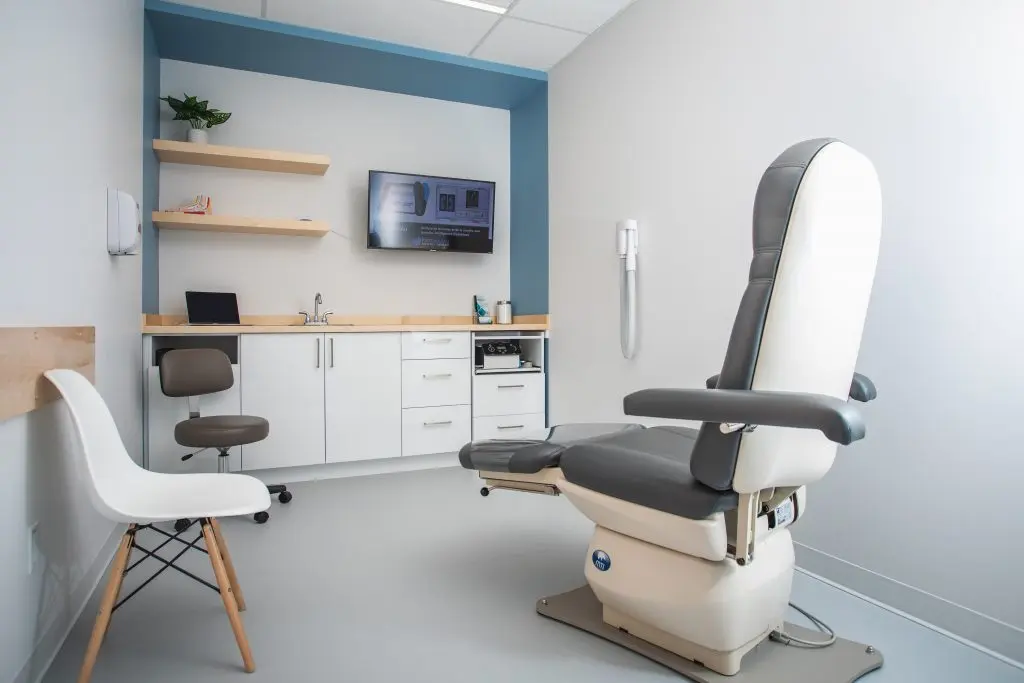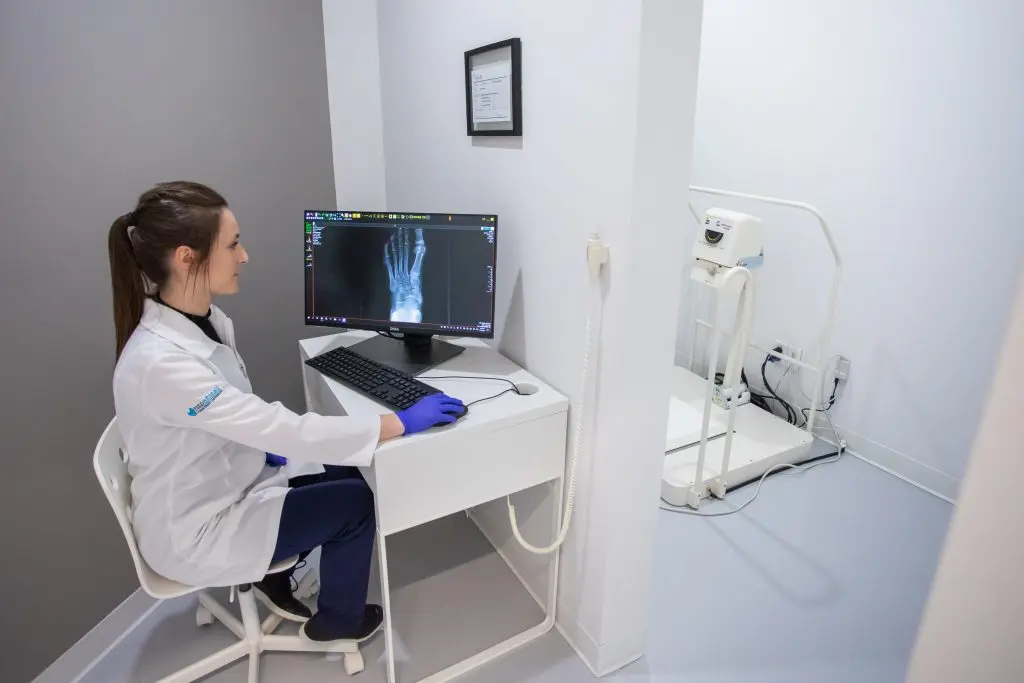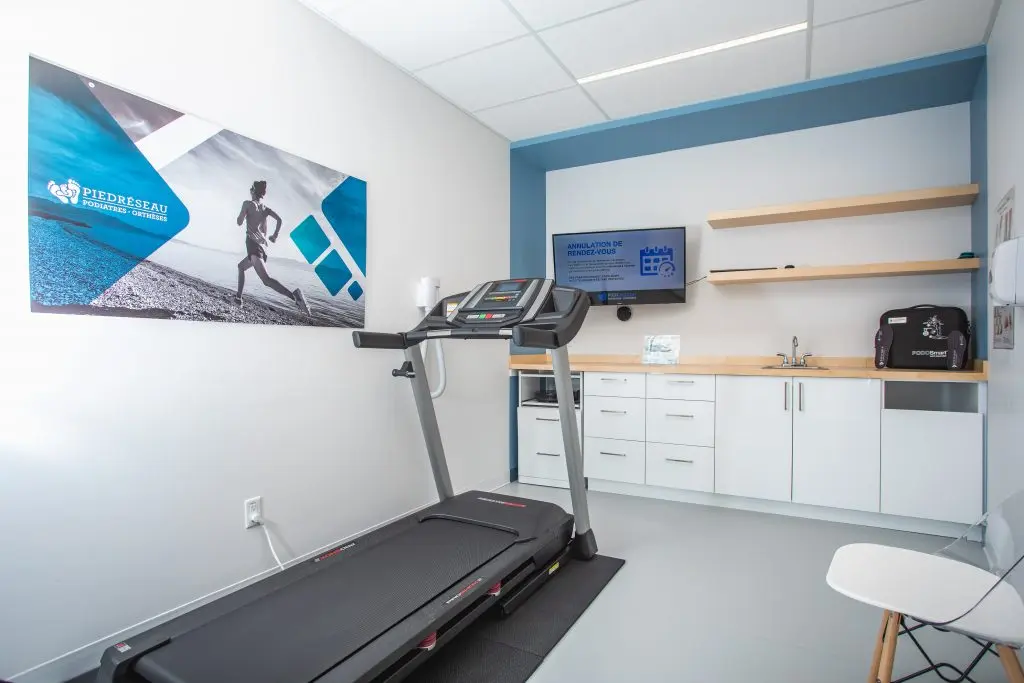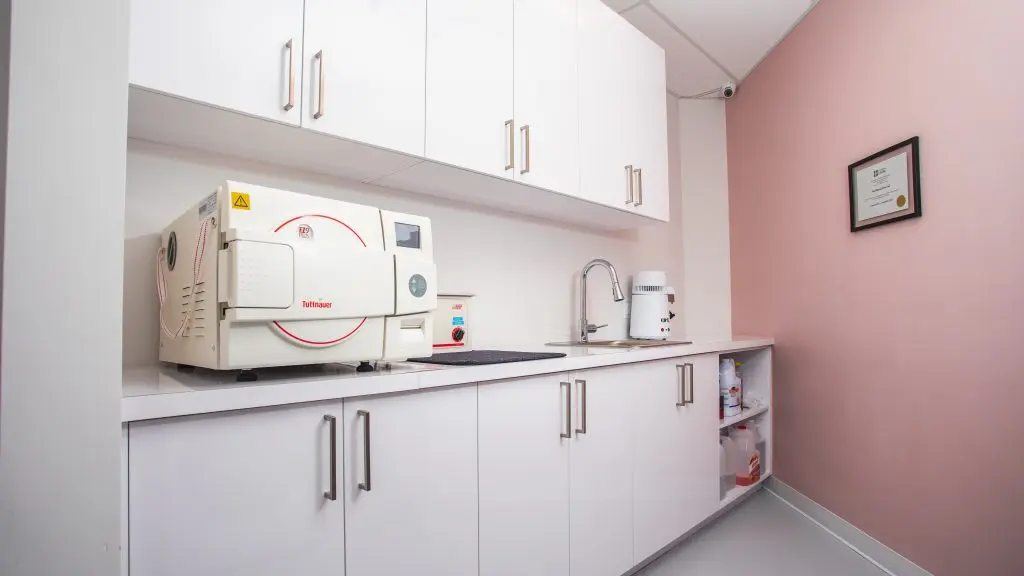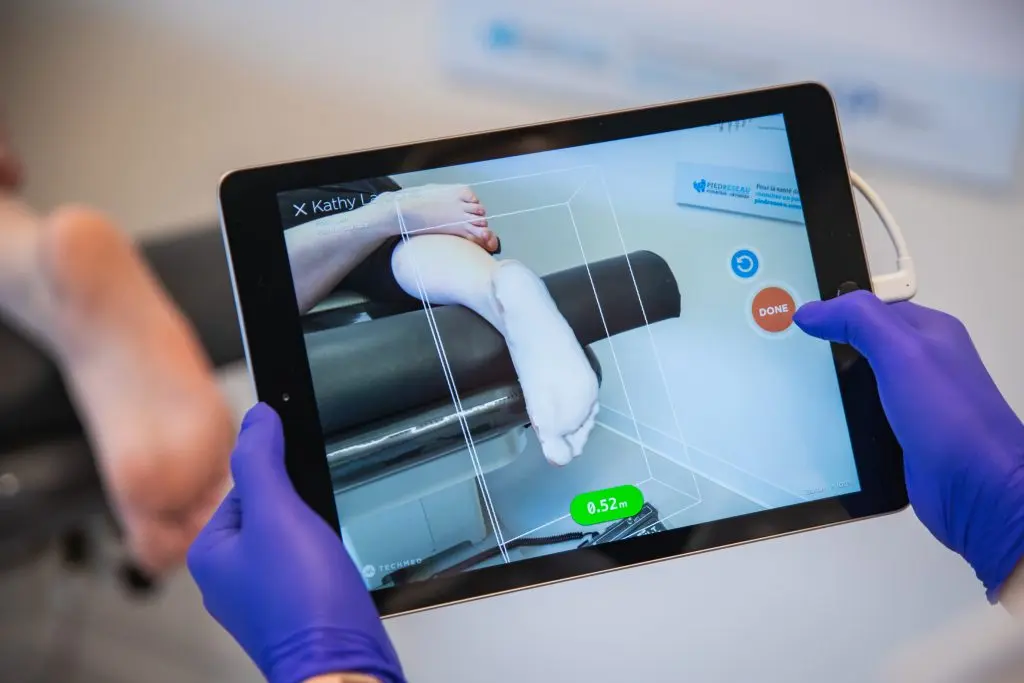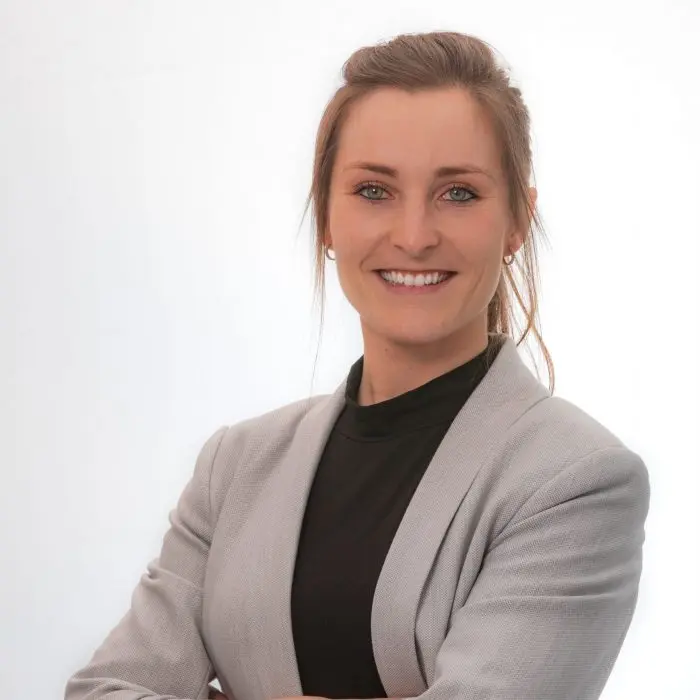 Dr. Audrey Gilbert podiatrist
Guylaine Meilleur foot care auxiliary nurse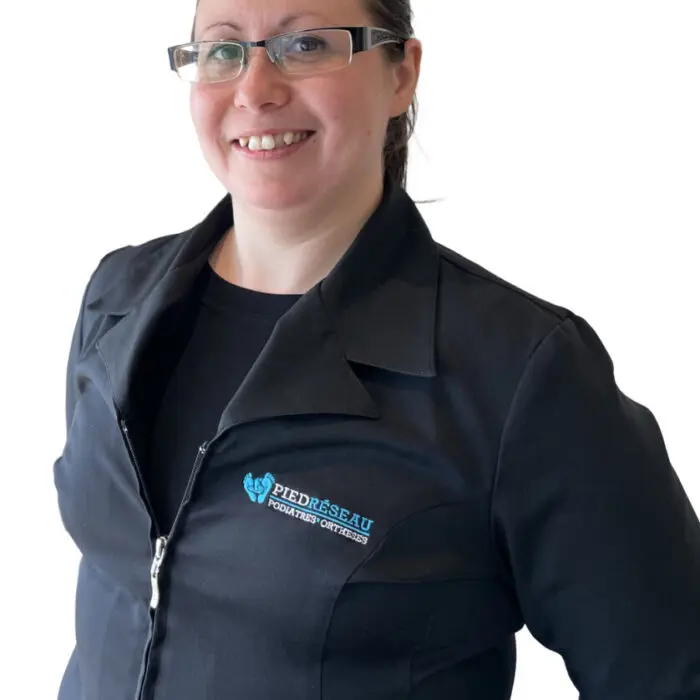 Kathy Laroche Administrative assistant / podiatric assistant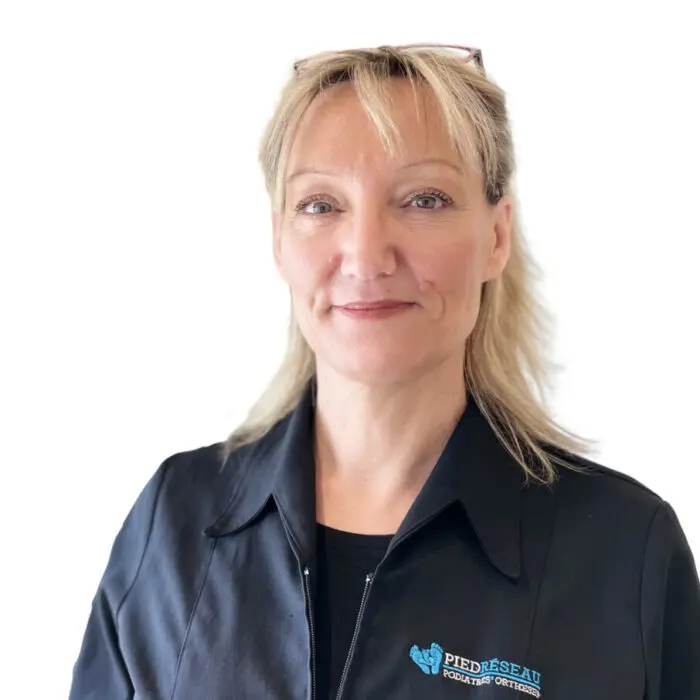 Hélène Septier auxiliary nurse/podiatric assistant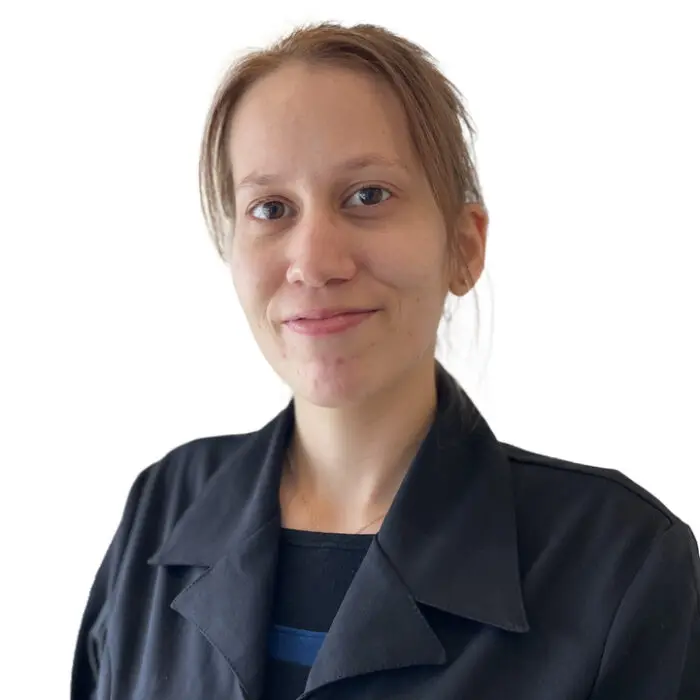 Valérie Roy auxiliary nurse/podiatric assistant
Dr. Audrey Gilbert podiatrist
A 2019 graduate, podiatrist Dr. Audrey Gilbert is now a member of the Ordre des podiatres du Québec. She was able to polish her skills at the Sainte-Marie-de-Beauce podiatry clinic before taking over the South Shore podiatry clinic.
Podiatrist Dr. Gilbert is now based in Saint-Romuald in the Lévis area, and provides her patients with the most cutting-edge treatment options.
A practitioner who cares for the health of everyone's feet
Audrey Gilbert, DPM, graduated from UQTR with an undergraduate doctorate in podiatric medicine in 2019. She has undertaken internships at several institutions to have a better understanding of the many diseases that might affect Quebecers. She traveled to Joliette and Trois-Rivières in particular, where she worked in a complex wound care center with a diabetic patient population.
Podiatrist Dr. Gilbert has also completed practical internships in digital radiography and foot ultrasound in private institutions.
Dr. Gilbert, podiatrist, has also earned a radiology license, allowing her to use some of the radiographic equipment at her clinic to provide the most comprehensive analysis to her patients.
She has been able to establish an inclusive practice that effectively serves the requirements of her customers as a result of her numerous interactions with real-life intervention scenarios.
A dedicated practionner
Podiatrist Dr. Audrey Gilbert demonstrates her commitment to her career by participating in volunteer projects.
For example, as a doctorate student, she worked at the Maison Lauberivière community clinic, where she offered foot care. She also advised groups of seniors on the importance of maintaining good foot health.
Audrey Gilbert, DPM, possesses the abilities and wit to satisfy your needs, and is always happy to give you the most modern therapeutic solutions.
Close
Responsible for Personal Information / Privacy: Kathy Laroche 581-500-3160
Request an appointment at the clinic