PiedRéseau

Gatineau

195 Boulevard Gréber, suite 101, Gatineau, Quebec J8T 3R1

1-888 740-9816 Toll free

Business hours

Monday : 8:00 - 18:00
Tuesday : 8:00 - 18:00
Wednesday : 8:00 - 16:00
Thursday : 8:00 - 15:30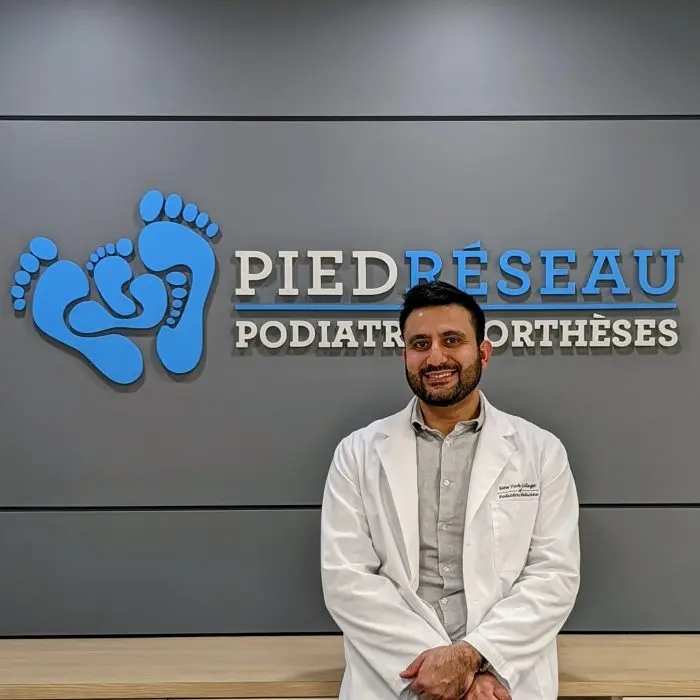 Dr. Antoun Hajj podiatrist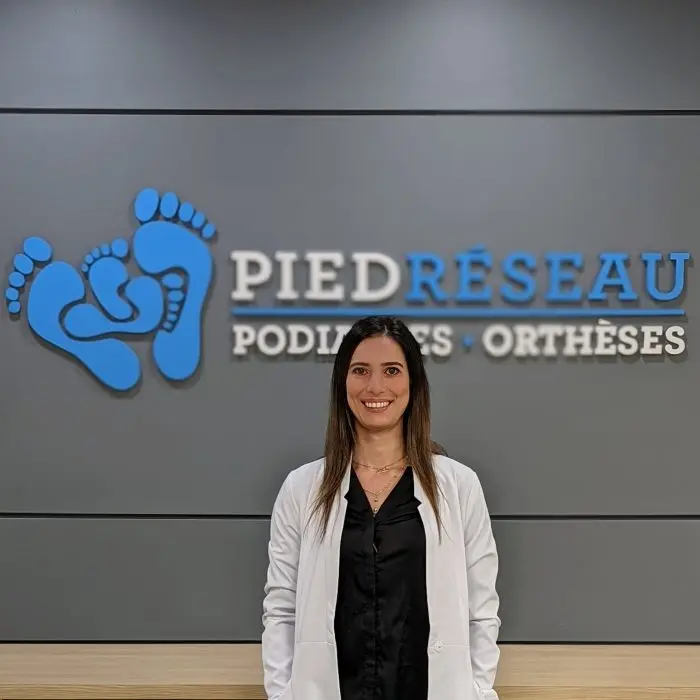 Dr. Maria Hajj podiatrist
Dr. Antoun Hajj podiatrist
Dr. Antoun Hajj, podiatrist, graduated from the Université du Québec à Trois-Rivières (UQTR) with a PhD in podiatric medicine in 2014. He is a flexible and highly specialized expert. His University of Ottawa double bachelor's degree in biochemistry and health sciences serves as a testament to his versatility.
Antoun Hajj, DPM, has been putting his considerable knowledge in podiatric medicine to the benefit of the people of Gatineau and Ottawa since receiving his PhD. He is also the region's only podiatrist with his own orthotic production laboratory, ensuring the highest quality goods for his patients.
A qualified professional for a turnkey solution
Dr. Hajj, podiatrist, can respond to any difficulties, including diabetics, children, athletes, and the elderly, thanks to his radiology license and certificate in foot and ankle ultrasound.
Thanks to an externship at the New York College of Podiatric Medicine, this foot specialist was able to polish his skills in fields such as pedopodiatry, radiography, and podiatric orthopedics throughout his training. As a result, he has a diverse variety of clinical and hospital-based experience.
Antoun Hajj, DPM, runs podiatry clinics in Aylmer, Hull, and Ottawa in addition to treating his many patients. As a result, all inhabitants of the region may expect a thorough and comprehensive examination of their situation.
A podiatrist who is passionate about his work
Dr. Hajj, podiatrist, is dedicated to teaching the future generation of podiatrists as a leader in his industry. He is a member of the committee for continuous education of the Ordre des podiatres du Québec.
Furthermore, this podiatrist considers it an honor to educate the general public on foot health by making countless lectures to sports teams, diabetics, and elderly. He is frequently called upon to provide training sessions at many medical clinics, so other health professionals may rely on his knowledge.
Podiatrist Dr. Antoun Hajj is thirsty for new knowledge and really enthusiastic about his work. His patients can always expect a comprehensive therapy plan to help them get back on their feet.
Close
Dr. Maria Hajj podiatrist
Podiatrist Dr. Maria Hajj has been working with the Gatineau Podiatry Clinic's two locations since she received her doctorate in April 2017. She began her career at an Aylmer clinic and currently serves patients in the Hull region.
Maria Hajj, DPM, is alert and a great listener, and she makes it her mission to provide the best possible care to people who seek her help.
Trained in all aspects of podiatric treatment
Dr. Maria Hajj, podiatrist, began her career as a podiatrist by earning a Bachelor's degree in Human Kinetics, as she is truly passionate about all aspects of the health sciences.
In the same vein, she graduated from UQTR with an undergraduate PhD in podiatric medicine in 2017. Podiatrist Dr. Hajj has completed numerous internships in a hospital environment in Joliette throughout her four-year university education. She traveled to the New York College of Podiatric Medicine as part of her second clinical immersion to hone her diabetic wound care skills.
Maria Hajj has a radiology license as well as certification in foot and ankle ultrasound, so she's never short of ideas for ways to enhance her treatments.
She can treat a wide range of patients thanks to her considerable knowledge and technical talents, which have been acknowledged by the Ordre des podiatres du Québec and the American College of Foot and Ankle Pediatrics.
Dr. Hajj, podiatrist, understands how to use her tremendous adaptability to cure the most different foot problems, whether she's treating an athlete, a young child, or an elderly person.
A podiatrist who gives back
Maria Hajj is a podiatrist who is always willing to step out of her comfort zone and has worked with Accueil Bonneau on several occasions. She hopes to eventually take her volunteer work to an international level by participating in humanitarian missions focused on podiatry.
Maria Hajj is a kind practitioner who accompanies and treats her patients with dignity.
Close
Responsible for Personal Information / Privacy: Antoun Hajj (819) 307-1515
Request an appointment at the clinic
Leave us your contact details and availability and we will contact you to make an appointment.