The Maguire podiatry clinic is located in Sillery, near Sainte-Foy (Quebec City), offering the most modern and effective treatments to its residents.
Equipped with the latest equipment, the clinic has every tool required to perform specialized treatments to let you get back on your feet as quickly as possible. Whether it's orthotics, foot care, minor surgery, cortisone injections, or treatment of ingrown toenails and plantar warts, the Maguire clinic has the quickest and most painless solution for you.
When you visit the Maguire podiatry clinic for your foot pain, you can count on the care of a warm and friendly team who will take all the time needed to evaluate your condition and provide you with the best solution. At the Maguire podiatry clinic, there is nothing more important than your well-being and satisfaction.
Maguire podiatry clinic
1444 Avenue Maguire, bureau 301, Ville de Québec, Quebec G1T 1Z3
1-888 293-5464 - toll free
Business hours
Monday : 8:00 - 21:00
Tuesday : 8:00 - 17:00
Wednesday : 8:00 - 18:00
Thursday : 8:00 - 16:00
Friday : 10:00 - 17:00

Two diligent and passionate podiatrists
Meet the owner of the Maguire clinic: podiatrist Dr. Jessica Paquet-Leblan is a dedicated professional, and a lecturer at the University of Québec in Trois-Rivières (UQTR), where she obtained her own doctorate in 2012.
At her side is the expertise of podiatrist Dr. Ghyslain Delage – also a graduate in podiatry at UQTR. Equally dedicated to his profession, he holds the position of Inspector of the Ordre des podiatres du Québec.
Place your trust into this duo of experienced podiatrists who has the expertise and interpersonal skill to earn your trust. Let them assess, identify and treat all your foot pathologies to provide you with the best care. Call the Maguire clinic today to get back on your feet and rid yourself of pain.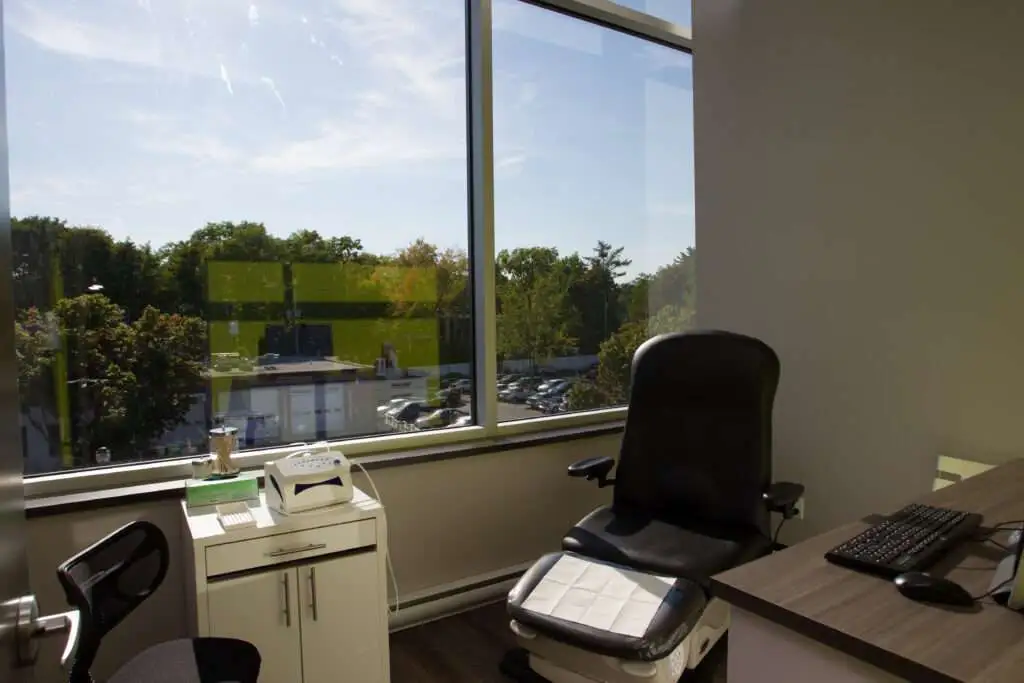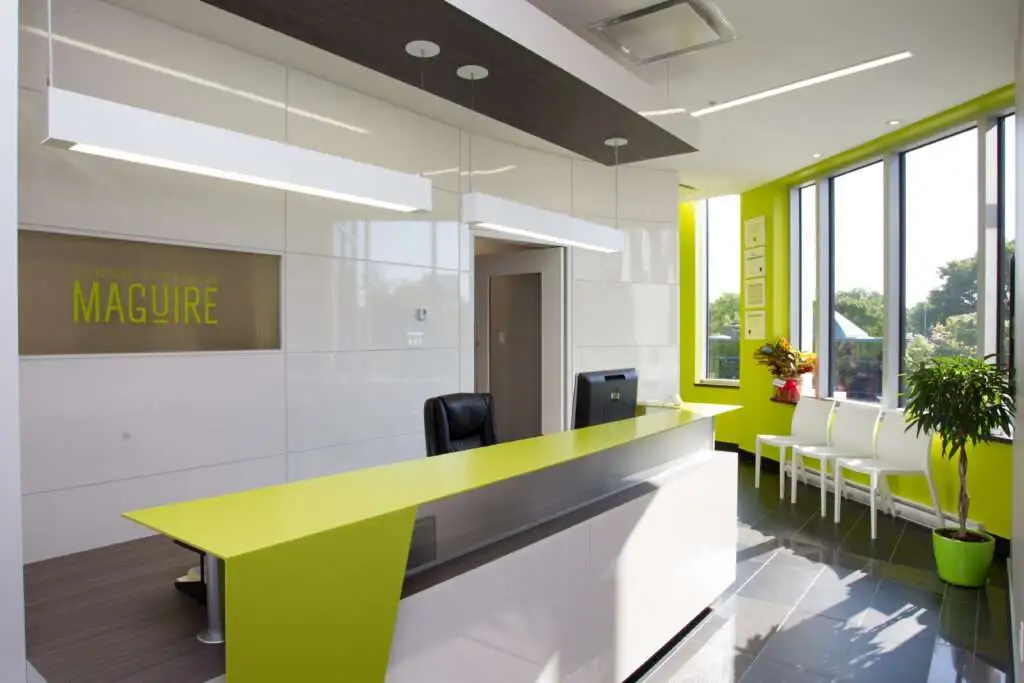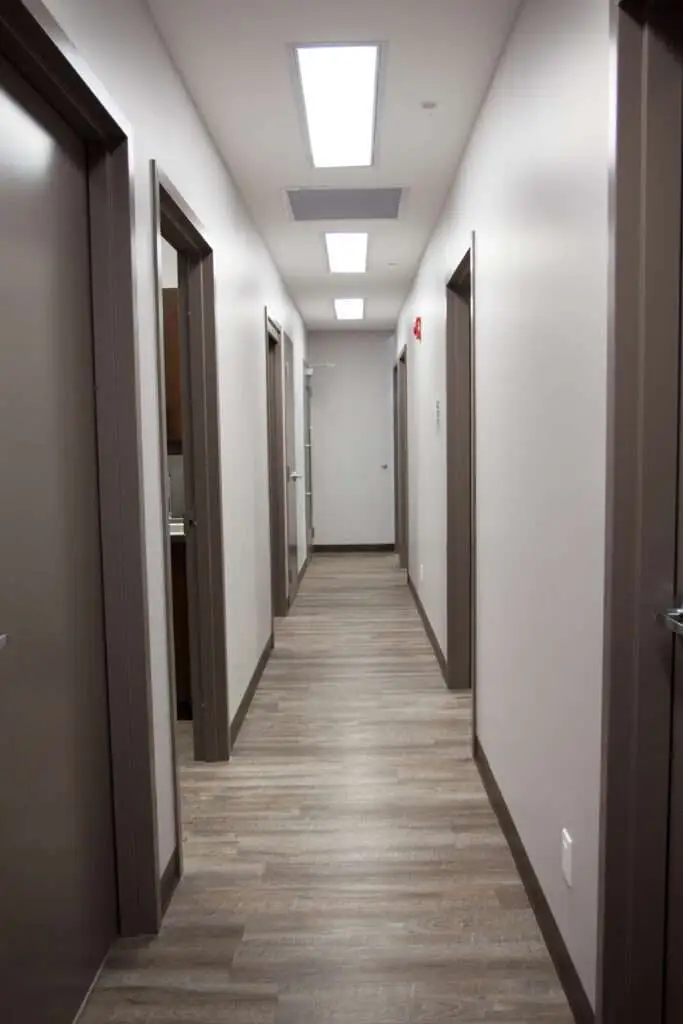 Common issues
Treatments offered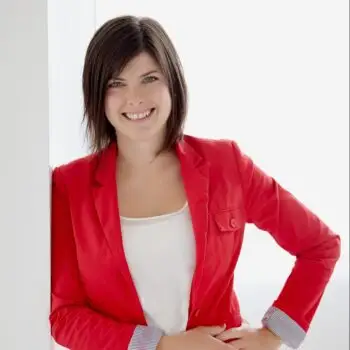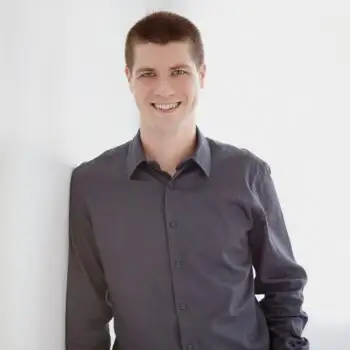 Dr. Jessica Paquet-Leblanc podiatrist
Jessica Paquet-Leblanc, DPM, has been a podiatrist since 2012, and she is also the founder of the Maguire podiatry clinic. The practitioner, who is a member of the Ordre des podiatres du Québec, serves her patients with the most high-quality podiatric care.
Dr. Jessica Paquet-Leblanc, podiatrist, is adaptable and attentive, and she goes out of her way to help you resolve your foot discomfort.
Long-lasting practical and theoretical knowledge
Dr. Paquet-Leblanc, podiatrist and holder of a Doctorate in podiatric medicine from the UQTR, relies on a recognized theoretical training. Furthermore, the proprietor of the podiatry clinic in Quebec City's Sillery neighborhood did an internship at the famous NYCPM. This several-week internship helped her to hone her abilities in minor foot surgery.
Dr. Paquet-Leblanc, podiatrist, was also quick to get a radiology license in order to provide the most comprehensive podiatric treatment possible. This qualification permits her to detect and diagnose bone problems using digital radiography of the foot.
Jessica Paquet-Leblanc, DPM, does not hesitate to treat a wide variety of patients, from infants to athletes who have lost mobility.
A podiatrist assisting the education of the future generation
Dr. Paquet-Leblanc is a podiatrist, entrepreneur, and instructor at the Université du Québec à Trois-Rivières, with many roles.
Despite her numerous obligations, she makes volunteer trips to the Maison Lauberivière in Quebec City to provide foot care.
Jessica Paquet-Leblanc is a podiatrist who is compassionate and precise in her treatments and will treat your foot discomfort with the greatest regard.
Close
Dr. Ghyslain Delage podiatrist
Ghyslain Delage, DPM, has been treating his patients' foot pain since 2012. He is  a member of the Maguire Podiatry Clinic, he takes every effort to provide his patients with access to the most modern therapy procedures.
A comprehensive approach to podiatry
Dr. Delage is a podiatrist who graduated from UQTR with a doctorate in podiatric medicine. Additionally, this practitioner was able to acquire practical expertise as part of this PhD, most notably during an externship at the renowned New York College of Podiatric Medicine.
Podiatrist Dr. Delage also desired to enhance his field of specialization by earning a radiography license in addition to the skills he obtained at UQTR and NYCPM. This accreditation enables him to detect and treat bone-related pain using digital radiography of the foot.
As an active member of the Ordre des podiatres du Québec, Ghyslain Delage, DPM, participates in continuing education programs that keep him current on technical and theoretical breakthroughs.
The podiatrist, who describes himself as a versatile practitioner, is not afraid to intervene with patients of all ages, from infants to the elderly who are losing their mobility.
A podiatrist who is passionate about his professional order
Dr. Delage, podiatrist, is participating as an inspector for the Ordre des podiatres du Québec out of care for the quality of podiatric care delivered throughout the province. Thus, he contributes to verifying that the therapies advised by his colleagues adhere to the applicable requirements in Quebec.
As an experienced professional, podiatrist Ghyslain Delage will collaborate with you to establish the most appropriate pain management strategies for your condition.
Close
Responsible for Personal Information / Privacy: Jessica Paquet-Leblanc 418-914-9222
Request an appointment at the clinic
Leave us your contact details and availability and we will contact you to make an appointment.