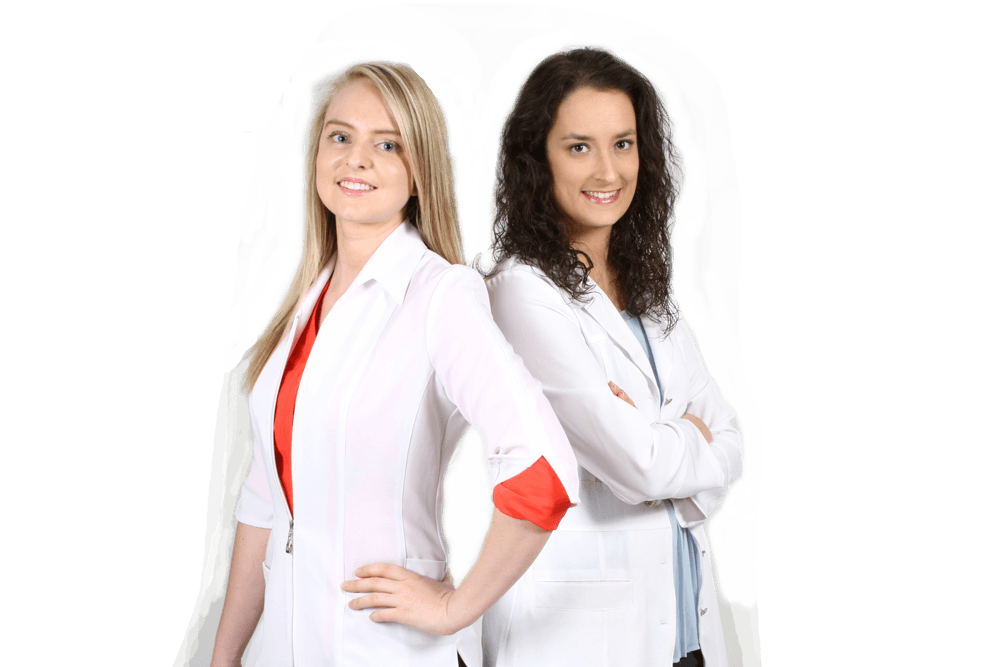 Dr. Elisabeth Provencher, Podiatrist and Dr. Mylène Abran, Podiatrist, both doctoral candidates in podiatry at the Université du Québec à Trois-Rivières (UQTR), are two dynamic professionals who are at your service and, above all, attentive.
Constantly on the lookout for the latest innovations in podiatric care, they count on a vast knowledge base to take care of you promptly and efficiently. Schedule an appointment within 48 hours by calling the Clinique podiatrique de Lanaudière today.
Lanaudière podiatry clinic
28 Chemin du Golf Est #402, Saint-Charles-Borromée, QC J6E 2B4
1-888 418-7340 Toll free
Business hours
Monday : 8:30 - 19:00
Tuesday : 8:30 - 17:00
Wednesday : 8:30 - 20:00
Thursday : 8:30 - 17:00
Friday : 8:30 - 15:00

An efficient and accessible clinic
Located in Saint-Charles-Borromée, in the Joliette MRC, the Clinique podiatrique de Lanaudière has made it a priority to schedule appointments within 48 hours for its patients. And time slots for emergencies are reserved on a daily basis. This gives you access to quick treatment to prevent your foot problems from getting worse.
In addition to being available to treat your pain, you are also greeted in a friendly and comfortable atmosphere. Since 2015, podiatrists Élisabeth Provencher and Mylène Abran have been offering you all the basic podiatric treatments, in addition to manual therapy and laser therapy.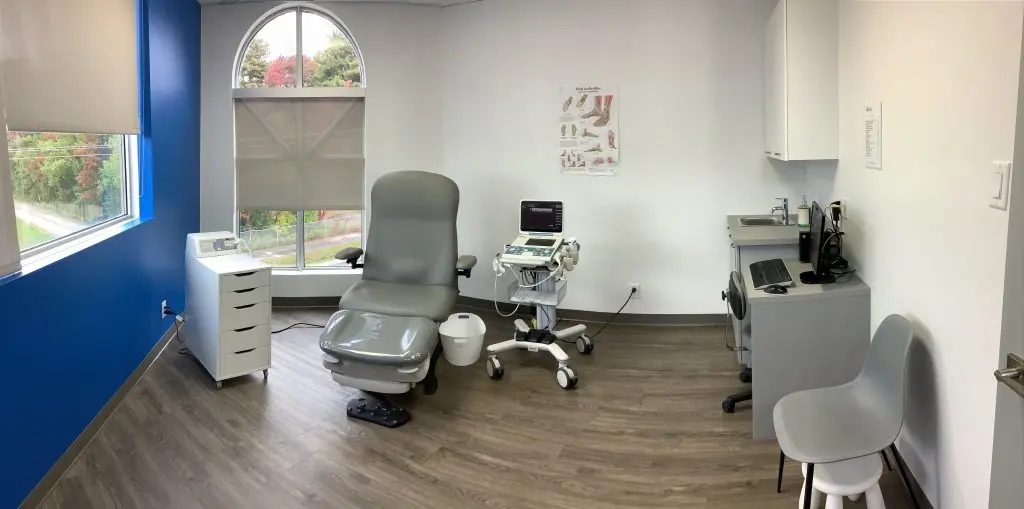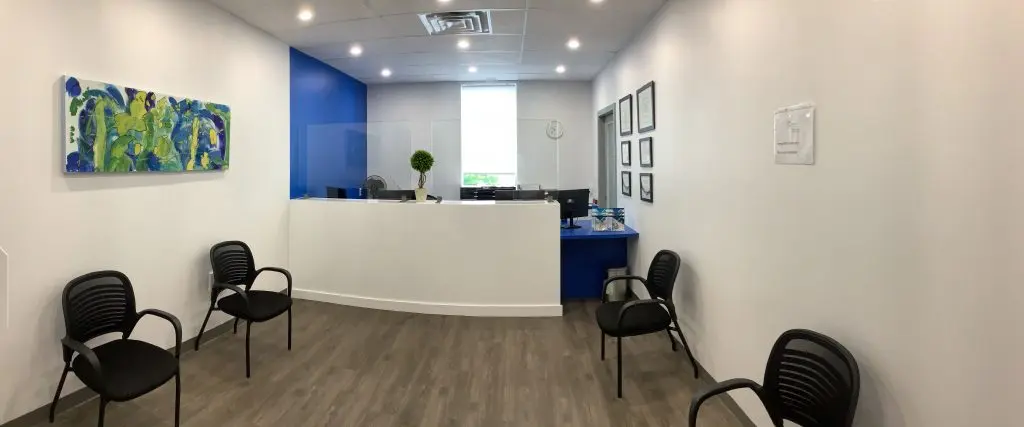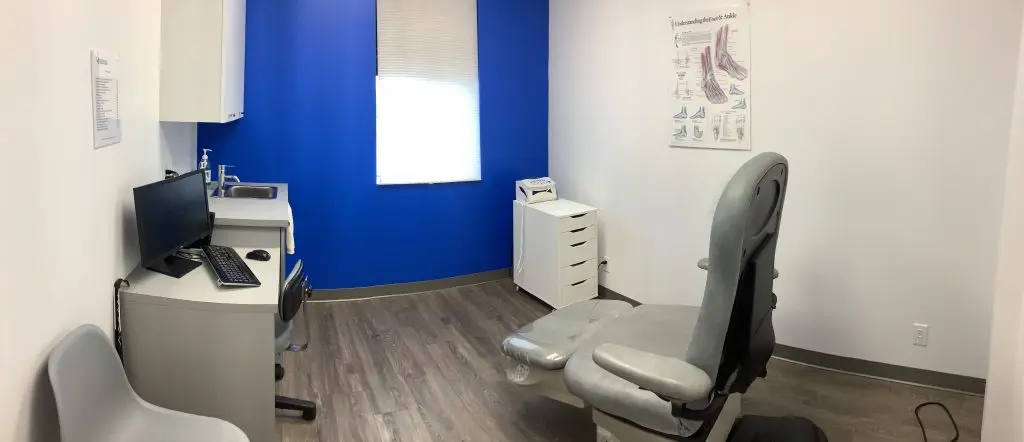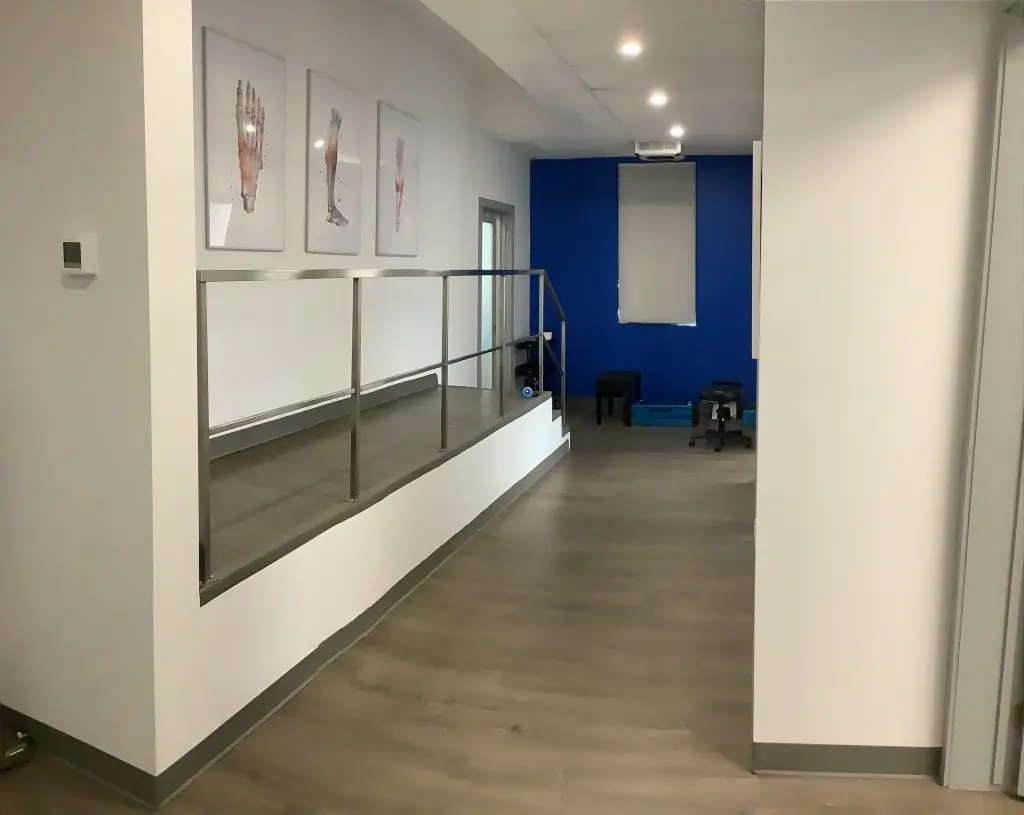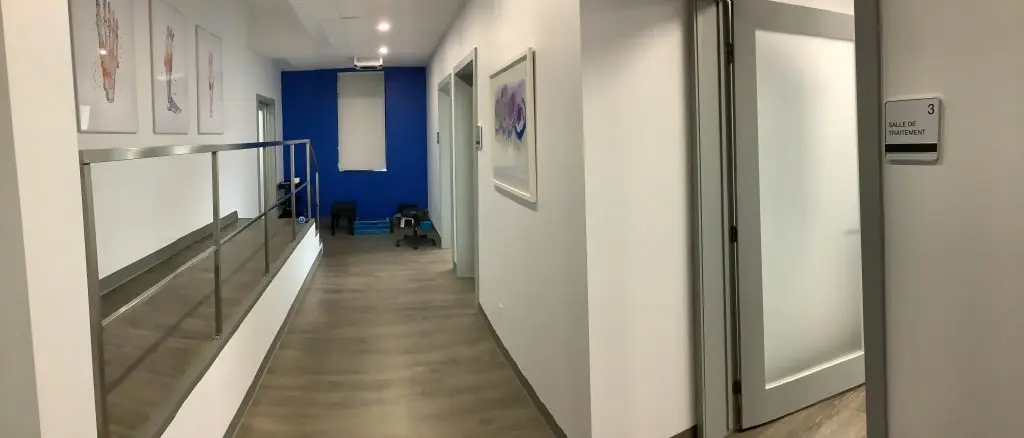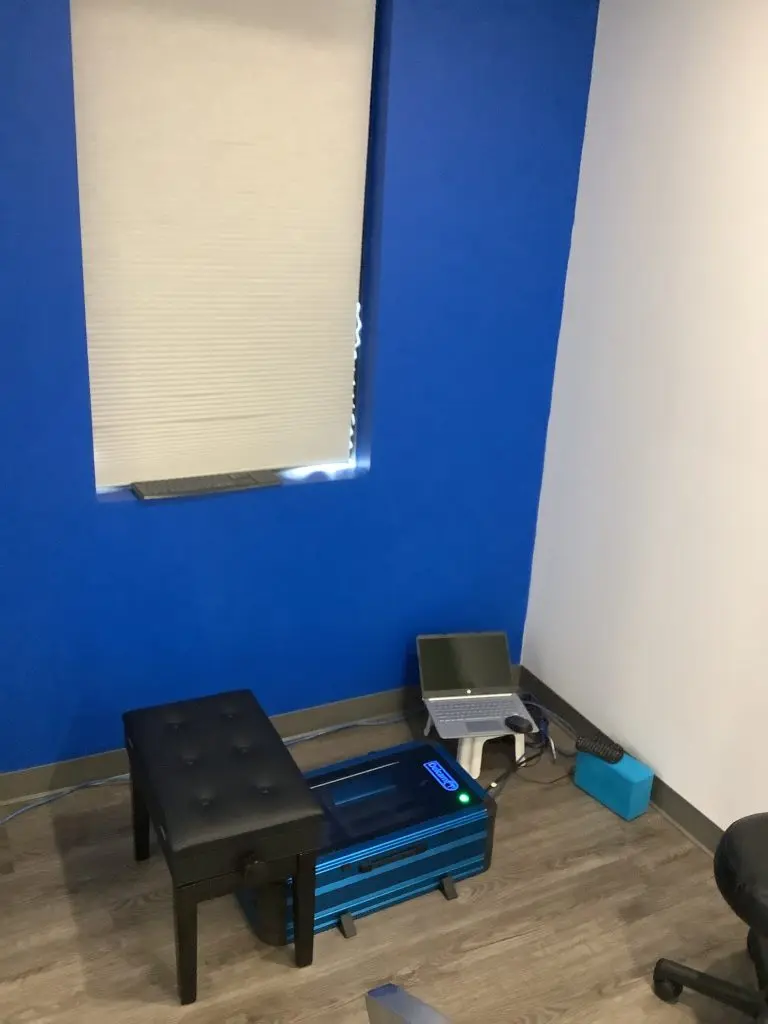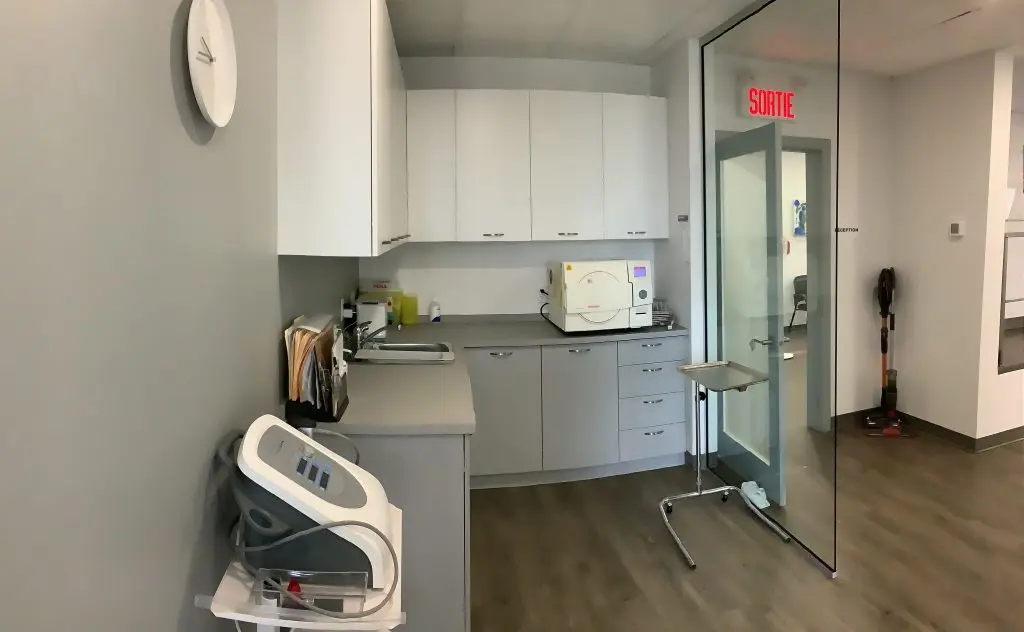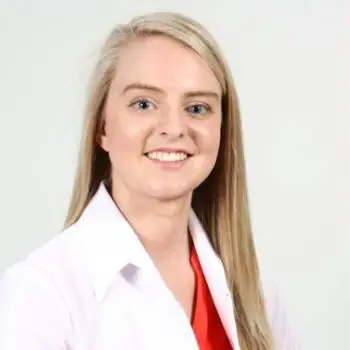 Dr. Élisabeth Provencher podiatrist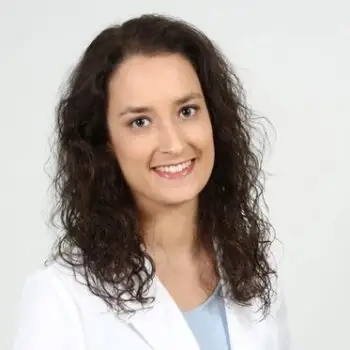 Dr. Mylène Abran podiatrist
Sabrina Martel foot care auxiliary nurse
Dr. Élisabeth Provencher podiatrist
For over 5 years, podiatrist Dr. Élisabeth Provencher has been treating a wide range of foot problems. She is a member of the Lanaudière podiatry clinic team and also attends the Mascouche podiatry clinic on a regular basis.
Despite her busy schedule, Élisabeth Provencher, DPM, ensures that her patients receive cutting-edge therapies that are tailored to their specific requirements.
Training that improves therapeutic interventions
Dr. Provencher, like her podiatric colleagues, graduated from the UQTR with a doctorate in podiatric medicine. She also had to finish a term at the prestigious New York College of Podiatric Medicine as part of her academic program.
Dr. Provencher, podiatrist, has undergone manual foot therapy (TTIP) training in order to expand her field of podiatry knowledge.
In addition, she has broadened the scope of her therapeutic treatments by earning a certificate in foot ultrasonography.
With this expertise, it's not surprising that the podiatrist sees a wide range of patients.
She is called upon to treat children, the elderly, athletes, and victims of traffic and industrial accidents in addition to her usual treatments.
A devoted and enthusiastic podiatrist
Dr. Provencher, podiatrist, is enthusiastic about her position as a podiatrist and practices it with passion.
During her early years of practice, the practitioner took part in a number of public awareness campaigns, including giving free talks at CHSLDs.
Podiatrist Dr. Élisabeth Provencher is deserving of her praise and she knows how to make each of her interventions more personalized for her patients.
Close
Dr. Mylène Abran podiatrist
Dr. Mylène Abran has been a practicing podiatrist for 4 years now. In 2015, as she co-founded the Lanaudière podiatry clinic, Dr. Abran simultaneously practiced in Shawinigan alongside podiatrist Dr. Geneviève Champagne. Having relocated to Joliette since then, her services focus on providing appropriate foot care for all types of patients.
More than suitable qualifications
Dr. Abran pursued her studies in the podiatric medicine program at the University of Quebec in Trois-Rivières, just like her colleague. During the final months of her education, she had the opportunity to take part in an internship at the New York College of Podiatric Medicine.
Eager to provide her patients with the most comprehensive care possible, podiatrist Dr. Abran has made a point of complementing her aptitudes with additional qualifications. As such, she holds a certificate in foot ultrasound, in addition to her radiology license acquired in 2015.
Obtained last April, this qualification allows her to perform medical procedures such as:
Identifying the source of soft tissue pain in lower extremities;

Pathological diagnosis or the exclusion of other conditions.
Along with her certification in foot ultrasound, podiatrist Dr. Abran is also authorized to administer manual foot therapy, athletic taping and laser therapy.
The combination of her experiences and her qualifications is what makes podiatrist Mylène Abran a top-notch practitioner for treating all kinds of plantar disorders.
A podiatrist dedicated to her clients' best comfort
Dr. Abran is a practitioner who is dedicated to her mission as a podiatrist, in which she generously invests her time. With a constant drive for excellence, she diligently examines and listens to her patients, then cares for them with an infallible professional passion from the very start.
Dr. Abran's clinical work showcases her attentive nature and deep understanding of her patients' needs. If you seek a truly personalized treatment, she welcomes you to her podiatric clinic in Joliette.
Close
Responsible for Personal Information / Privacy: Suzie Cloutier
Request an appointment at the clinic
Leave us your contact details and availability and we will contact you to make an appointment.