Originally from Quebec City, the podiatrist Dr. Marie-Michèle Gagné-Rae perfected her practice at the prestigious New York College of Podiatric Medicine (NYCPM) and has treated many patients in Sainte-Foy and Quebec City. She opened the MMGR Podiatry Clinic in Saint-Léonard in 2016 to devote herself fully to her patients' well being.
As a podiatry professional, she knows how to find the right solutions and obtain concrete results to help you regain your quality of life. Dr. Marie-Michèle Gagné-Rae also takes it upon herself to explain the upcoming procedures and to provide a detailed follow-up of your recovery. You can rely on her expertise and in-depth listening skills to relieve your foot pain effectively.
MMGR Podiatry Clinic
6424 Rue Jean-Talon Est #229, Saint-Léonard, QC H1S 1M8
1-888 219-1950 Toll free
Business hours
Monday : 9:00 - 17:00
Tuesday : 10:00 - 19:00
Thursday : 10:00 - 18:00
Friday : 8:00 - 15:00

A clinic that treats you like a member of the family
Located in Saint-Léonard, MMGR Podiatry Clinic strives to offer you highly personalized treatment, using the latest equipment. This may include therapeutic laser or 3D scanning of the foot and a postural imaging system that is of great help in your treatment.
The new, spacious and modern clinic also comes with a welcoming atmosphere to put you fully at ease. There is even a setup for children and families.
Dr Marie-Michèle Gagné-Rae, podiatrist treats you like a member of her family by offering you personalized service and being attentive to your needs. This ensures you can count on a complete and in-depth evaluation.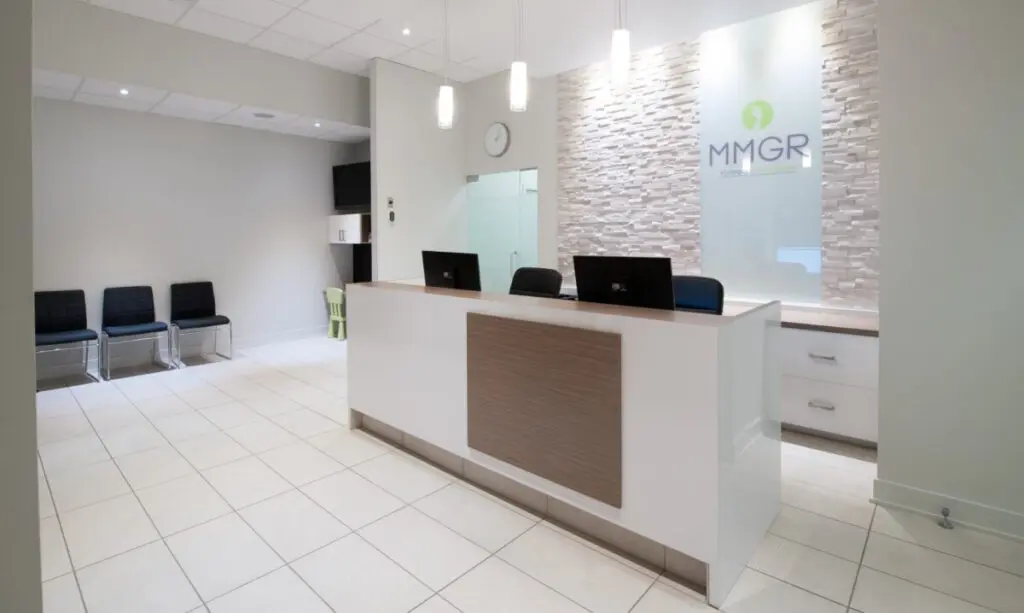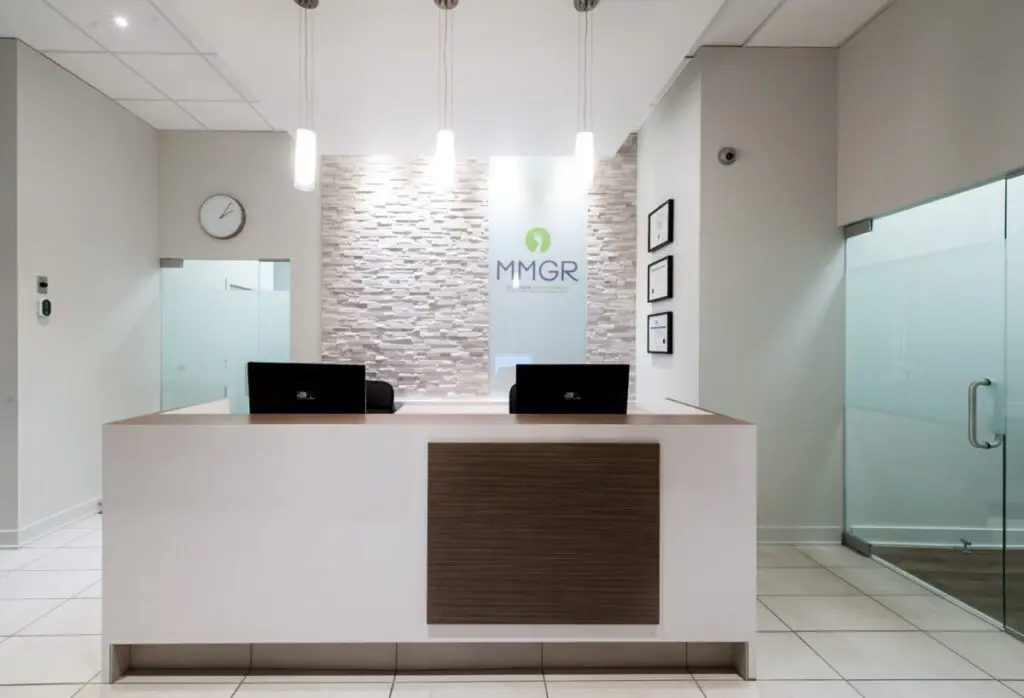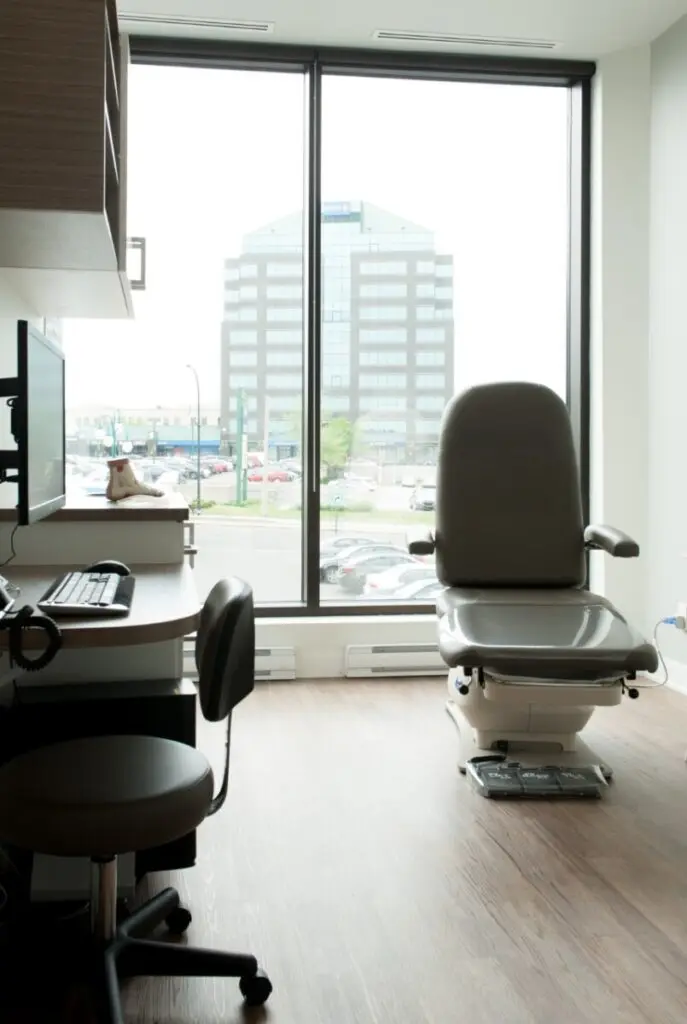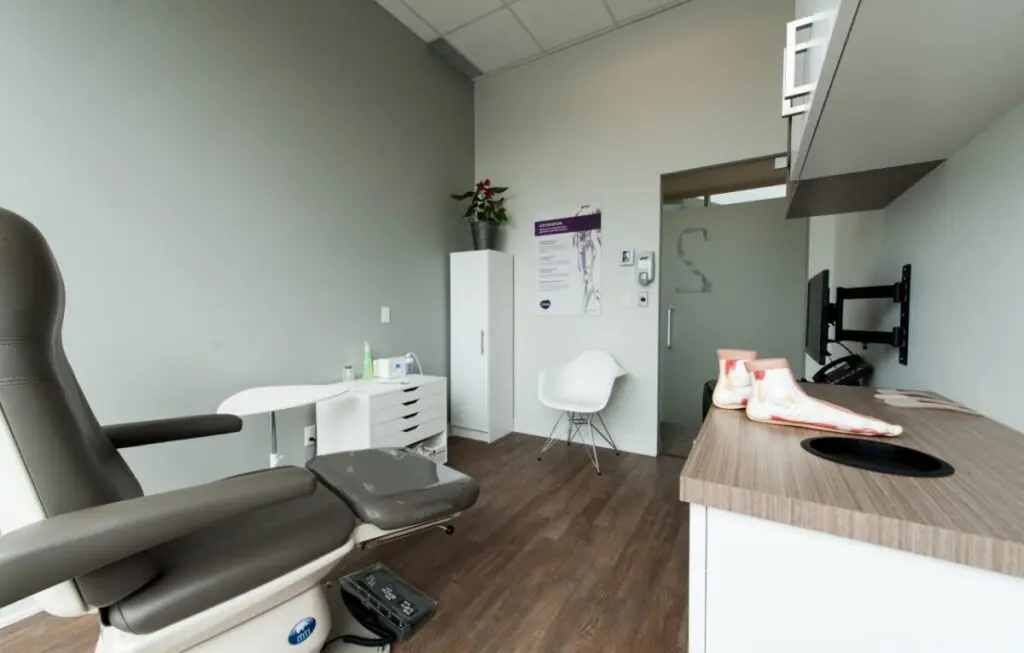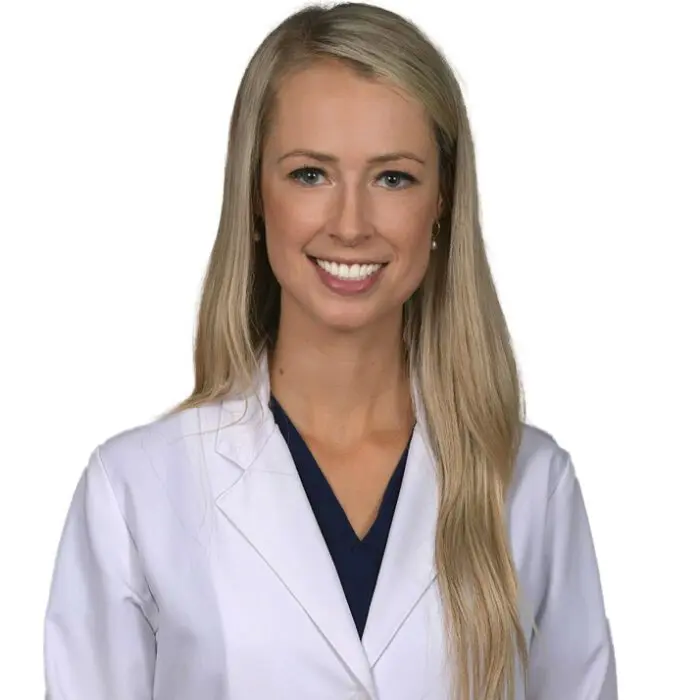 Dr. Marie-Michèle Gagné-Rae podiatrist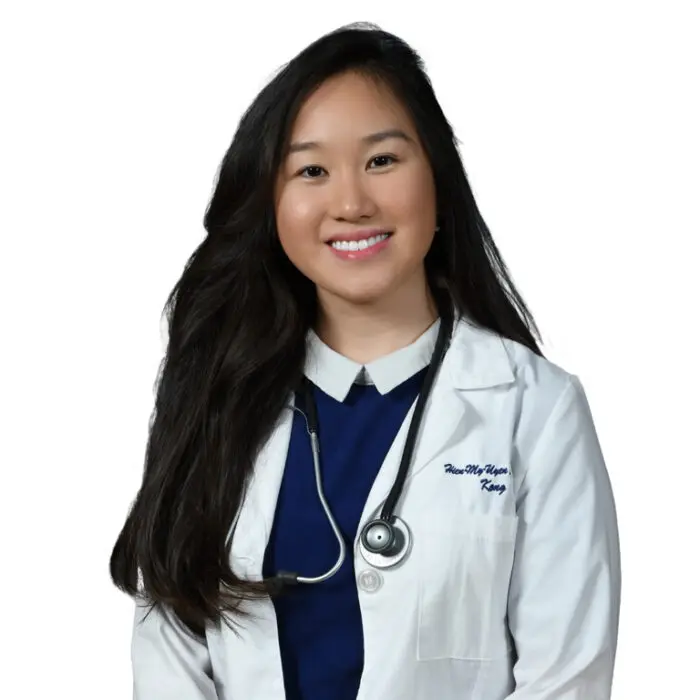 Sylvie Kong podiatrist
Dr. Marie-Michèle Gagné-Rae podiatrist
Dr. Marie-Michèle Gagné-Rae, podiatrist, the founder of MMGR Podiatry Clinic, is a podiatrist with years of practice experience. She originally studied in the Capitale-Nationale region after obtaining a diploma in podiatry in 2014. In 2016 eventually, she opened her own clinic in St-Léonard, Montreal.
Podiatrist Marie-Michèle Gagné-Rae is a very sporty person herself, who is capable of clearly identifying the implications of foot pain or biomechanical abnormalities.
An exceptional training
Podiatrist Dr. Gagné-Rae offers podiatric care of the highest standards and is a member of the Order of Podiaters of Quebec. Marie-Michèle Gagné-Rae holds a degree in podiatric medicine from the Université du Québec à Trois-Rivières (UQTR). She also studied with an externship at the famous New York Podiatric Medicine College (NYCPM).
She also holds a radiology license. Thus, she can administer and interpret foot and ankle radiographs.
Additionally, Dr. Gagné-Rae, podiatrist, is trained to respond to many forms of foot-related discomfort and/or postural problems. Either a small kid, an athlete or a senior, the practitioner has the skills to treat all patients. Moreover, the clinic is equipped with state-of-the-art technology that enables a thorough assessment and the execution of specific results to provide solutions that best respond to your condition.
A podiatrist who relies on her professionalism
Podiatrist Dr. Gagné-Rae finds time to pursue several sports, even though her jobs as doctor and entrepreneur keep her busy. She likes activities like jogging, dance, yoga, cycling and frequently practices them.
She is pleased to give her customers diverse, customized and high-quality services.
Dr. Marie-Michèle Gagné-Rae, podiatrist, is a podiatrist who is determined and professionally active in her approach to podiatry, and works with her patients to treat them in full. Her commitment and her ability to listen to her patients distinguish her as a highly reliable professional.
Close
Responsible for Personal Information / Privacy: Marie-Michèle Gagné-Rae 514-903-9333
Request an appointment at the clinic
Leave us your contact details and availability and we will contact you to make an appointment.