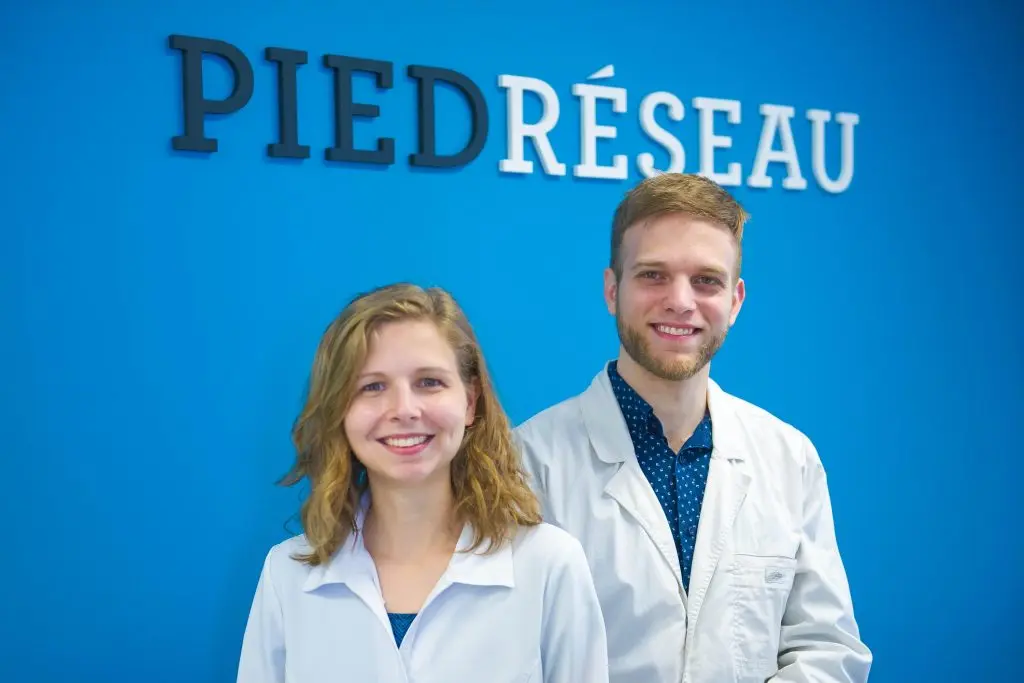 Having earned his doctorate in podiatric medicine in 2016, Gabriel Gilbert has worked with several interdisciplinary teams and has gained experience in community settings, including Accueil Bonneau. Dr. Gilbert, podiatrist is accompanied by Dr. Sandrine Matte, a podiatrist who also works in orthopaedics and podiatric surgery.
Together, these enthusiastic podiatrists offer you personalized foot care. Available, accessible and attentive to your needs, our podiatric clinic is the place to go for the right treatment and personalized follow-up.
PiedRéseau

Vimont/Laval

1768C Boulevard des Laurentides, Vimont, Quebec, H7M 2P6

1-888 736-5507 Toll free

Business hours

Monday : 9:00 - 20:00
Tuesday : 9:00 - 16:00
Wednesday : 9:00 - 20:00
Thursday : 9:00 - 16:00
Friday : 9:00 - 16:00

A perfectionist clinic ready to assist
Located in Laval, just steps away from Autoroute 440, it's easy to get to the clinic. You will be greeted and cared for by Dr. Gabriel Gilbert, podiatrist.
Our team places great importance on every detail and pays particular attention to the comfort and well-being of your feet. The team is experienced in treating all types of patients, including diabetics, in partnership with Diabètes Laval.
At your service since 2016, our clinic is committed to restoring your feet's health.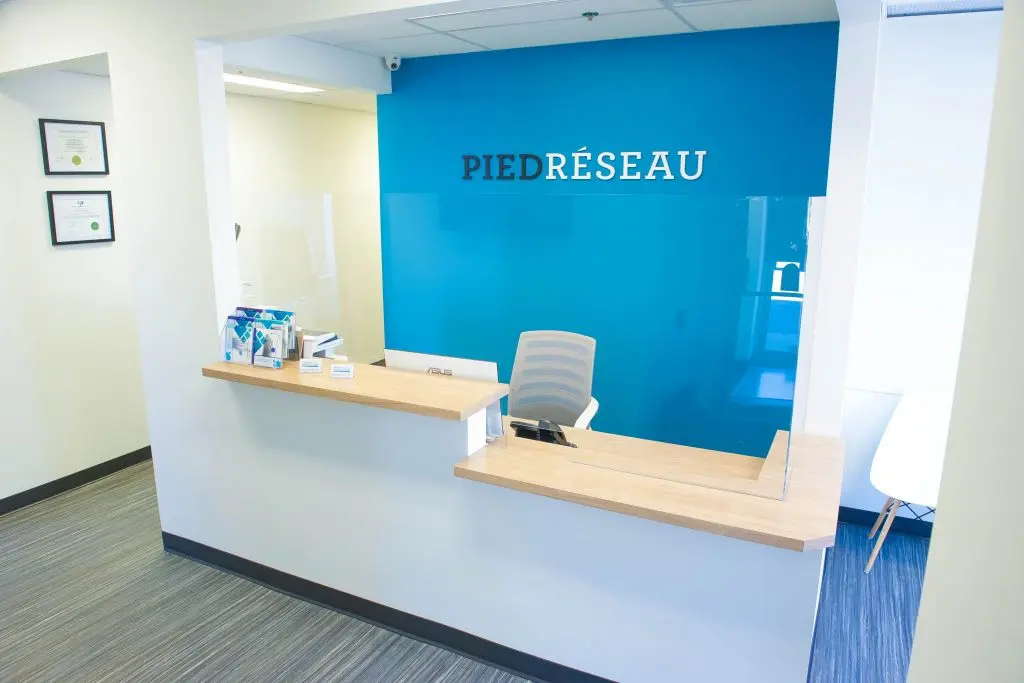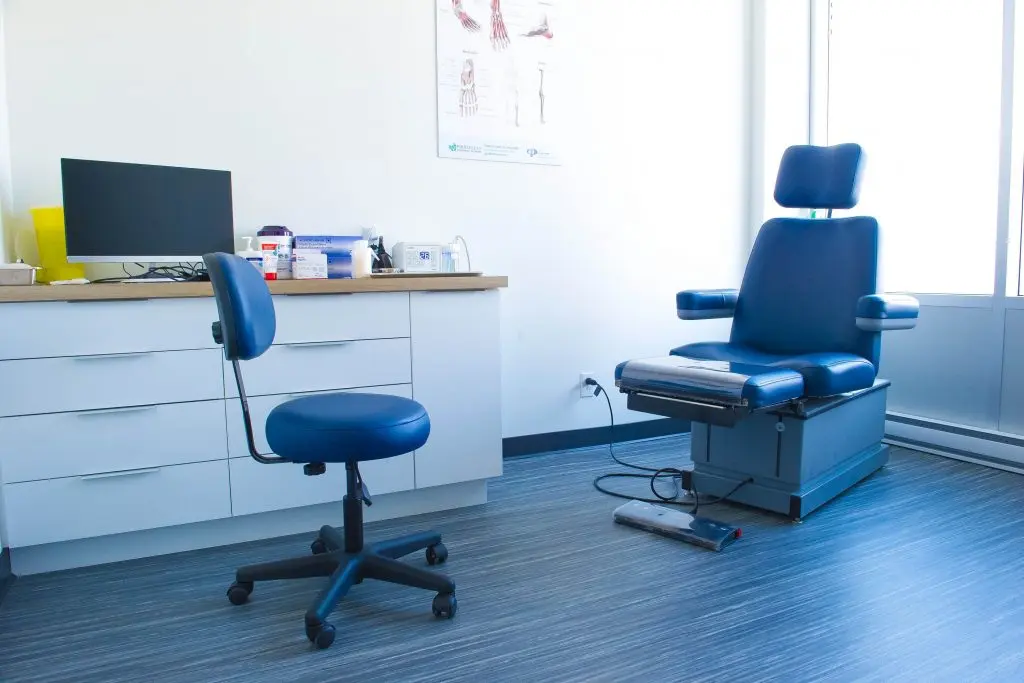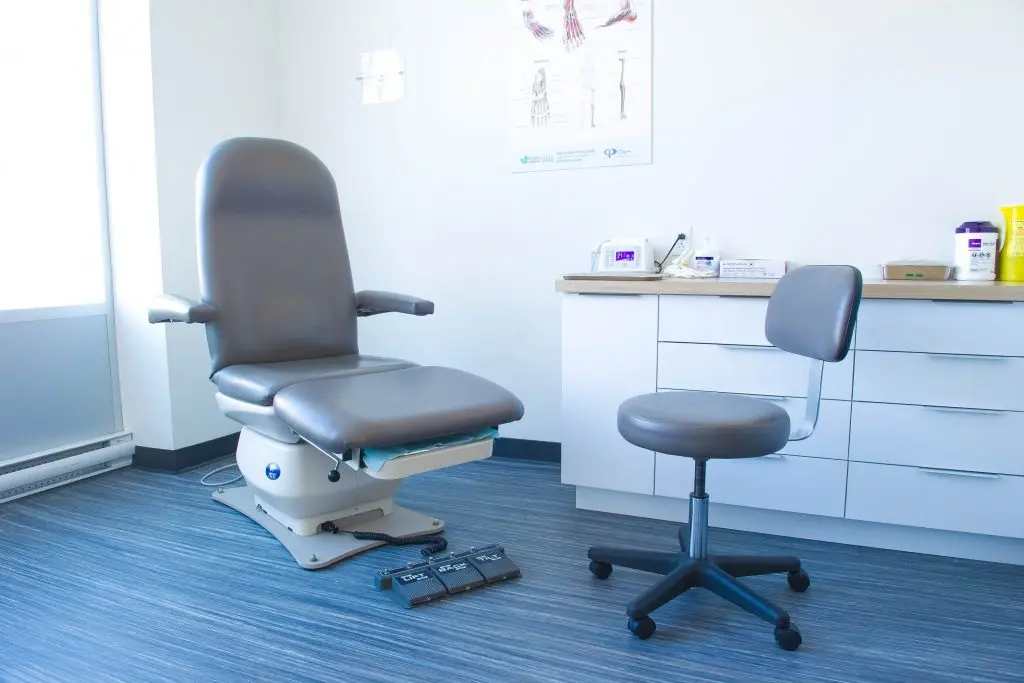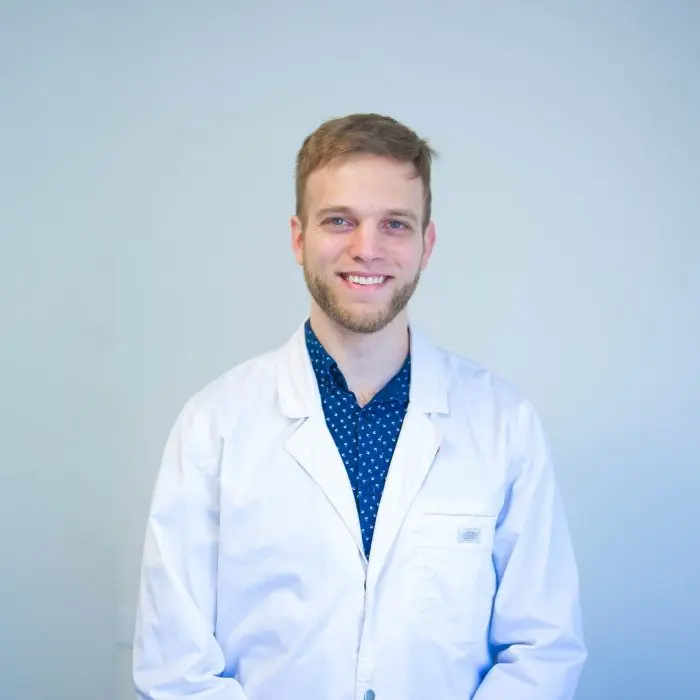 Dr. Gabriel Gilbert podiatrist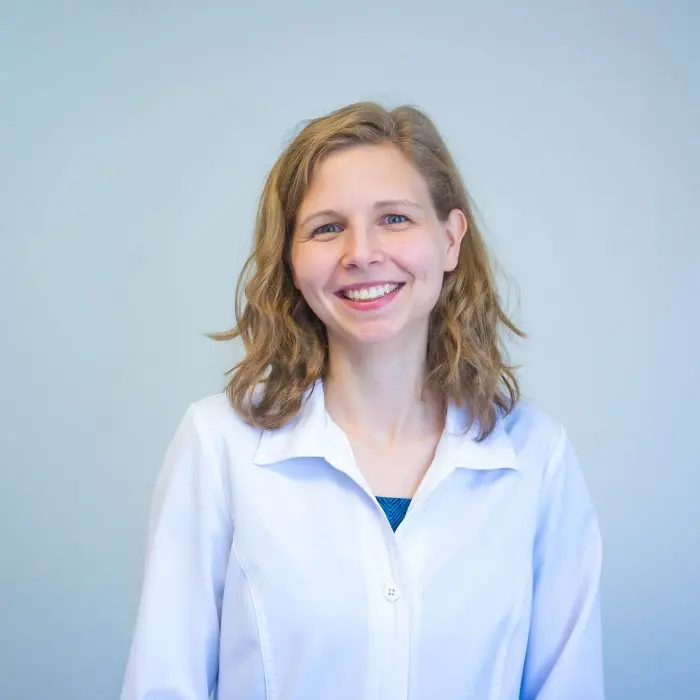 Dr. Sandrine Matte podiatrist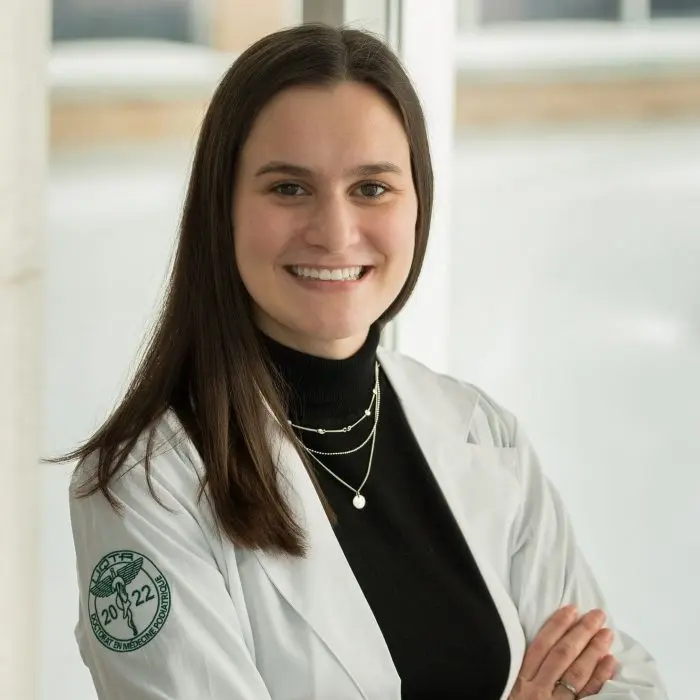 Dr. Myriam Bourgault podiatrist
Dr. Gabriel Gilbert podiatrist
Dr. Gabriel Gilbert, podiatrist, has been a practicing podiatrist since 2016, after he graduated from UQTR with a degree in podiatric medicine. The young podiatrist founded his own clinic in Laval after working at numerous podiatry clinics in Longueuil, Saint-Jérôme, and Montréal.
Getting started in a hospital environment
Podiatrist Dr. Gilbert did an internship at the New York College of Podiatric Medicine to make excellent podiatric services more accessible to Laval citizens. He was able to polish his expertise in foot surgery, pediatrics, and orthopedics throughout his field training.
His academic work also allowed him to put his wound-care skills into practice in a Lanaudière hospital.
With Laval residents' podiatric health at heart
Podiatrist Dr. Gilbert established the PiedRéseau Laval/Vimont clinic on the North Shore of Montreal after receiving his PhD in podiatric medicine.
The podiatrist, already well-established in Laval, provides a wide range of services to people seeking his help.
It's worth noting that he has a radiology permit in particular, which is not necessarily held by all podiatrists.
He is now authorized to conduct the following medical operations, thanks to this formal certification:
Use an X-ray machine;

Read and interpret the results of his radiological examinations;

Analyze the results of radiological examinations performed by other licensed professionals.
Last but not least, podiatrist Gabriel Gilbert and his colleagues encourage diabetic foot care by providing certain benefits to members of Diabète Laval.
Involved student and empathetic podiatrist
Dr. Gilbert, podiatrist, has worked as a volunteer therapist at Accueil Bonneau during his time as a student.
His broad clientele has enabled him to build a multidisciplinary approach while keeping a coherent strategy, which you are certain to benefit from during your clinic visit.
Close
Dr. Sandrine Matte podiatrist
Dr. Sandrine Matte, podiatrist, graduated from UQTR in 2016 with a doctorate in podiatric medicine and already has extensive professional experience. She worked at many different Quebec institutions before joining the PiedRéseau Laval/Vimont clinic team.
The podiatrist was able to build her therapeutic approach based on listening and understanding, treating patients from Saint-Hyacinthe to Brossard, via Mascouche and Montreal.
A know-how worthy of experience 
Dr. Matte, podiatrist, did a 4-month internship at the New York College of Podiatric Medicine in addition to her studies at the Université du Québec à Trois-Rivières.
She was able to improve her abilities in podopediatrics, orthopedics, and foot surgery during this time.
Dr. Matte, podiatrist, formerly worked at the CHRDL and the CHRTR before returning to her hometown of Laval.
The podiatrist is continuously searching for methods to expand her expertise and is very responsive to the requirements of her patients. As a result, she gladly participates in training as directed by her Order.
Dr. Matte is frequently relied upon to treat a variety of plantar diseases, with a special focus in podo geriatrics and diabetic foot problems.
A podiatrist involved here and elsewhere
Dr. Matte, podiatrist, participated in a humanitarian mission in Vietnam as part of her university studies in 2015.
This beneficial partnership with the Association de podiatres sans frontières allowed her to develop special contact with the local people while also improving her professional abilities.
She has also worked with Accueil Bonneau as a therapist at charitable events, just like her colleague.
Podiatrist Dr. Sandrine Matte's professional and volunteer missions combine to make her a practitioner who listens and is willing to take on new challenges.
Close
Responsible for Personal Information / Privacy: Gabriel Gilbert
Request an appointment at the clinic