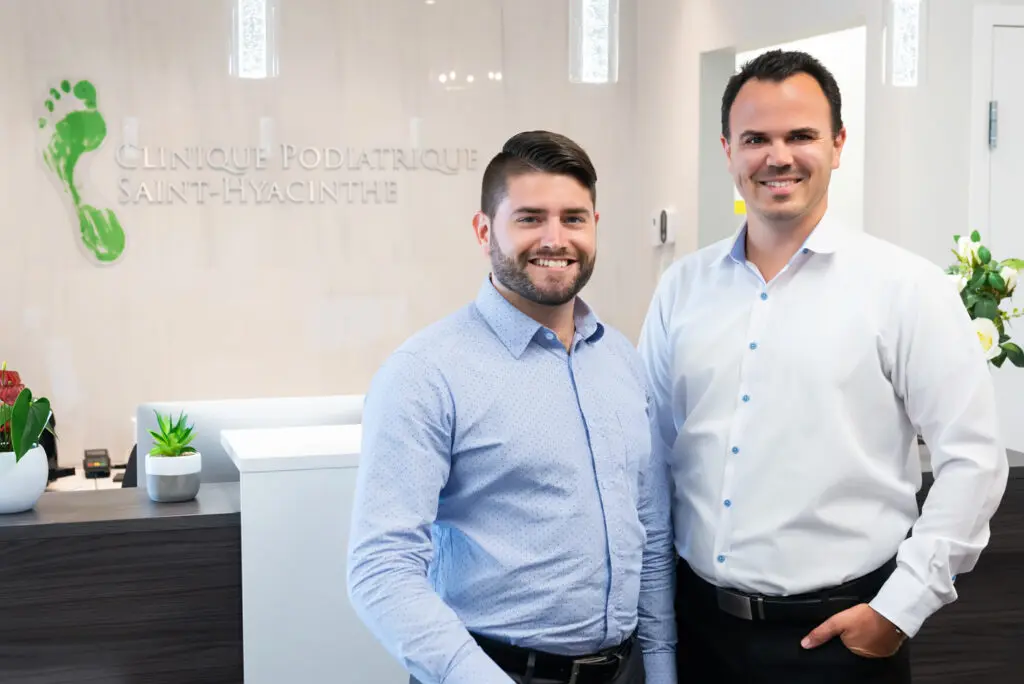 The Saint-Hyacinthe podiatry clinic was founded by Dr. Jean-François Rivard – a podiatry physician with an impressive professional background. A former clinical nurse, Dr. Rivard is a pioneer in the field of foot imaging and the production of plantar orthoses in Quebec. 
As part of his practice, Dr. Rivard has also founded a plantar orthoses laboratory, to let his patients benefit from the greatest precision and the highest standard in orthoses on the market. He has also previously occupied the post of president of the Quebec Association of Podiatrists.
The clinic also relies on the expertise of podiatrist Dr. Marc-Antoine Sylvestre – a local of Saint-Hyacinthe as well. Dr. Sylvestre's practice has spanned several hospitals across Quebec, which has allowed him to greatly enrich his experience. Interested in biomechanics and sports podiatry, he also holds a certification in foot and ankle ultrasound.
The trio is completed by podiatrist Dr. Pierre-Alexandre Tellier. A young practitioner who graduated in 2019, Dr. Tellier is particularly interested in diabetic wound care and minor foot surgery. Himself an avid athlete, he fully understands the reality of active people and knows how to properly assess the mechanics of their movements. Invested and meticulous, he will treat you with great care and professionalism.
Saint-Hyacinthe podiatry clinic
2080 Saint-Pierre Ouest, Saint-Hyacinthe, QC, J2T 4R7
1-888 440-0487 toll free
Business hours
Monday : 8:30 - 16:00
Tuesday : 8:30 - 16:00
Wednesday : 8:30 - 16:00
Thursday : 8:30 - 20:00

A clinic for Maskoutains, by a Maskoutain 
The Saint-Hyacinthe podiatry clinic has dedicated its most reliable expertise to ensure the good health and functionality of many Maskoutains' feet since 2010. Specializing in sports medicine, biomechanical correction as well as foot and ankle pain treatment, the clinic adapts its services to the specific needs of each patient.  
Founded by a fellow Maskoutain, the Saint-Hyacinthe podiatry clinic pledges a precise diagnosis, a fair opinion and a treatment rooted in rigorous medical examination. The clinic's versatile team works hand-in-hand with other professionals to ensure their practice is based on a comprehensive and multidisciplinary approach. Let your feet's health benefit from their exceptional know-how; book an appointment today!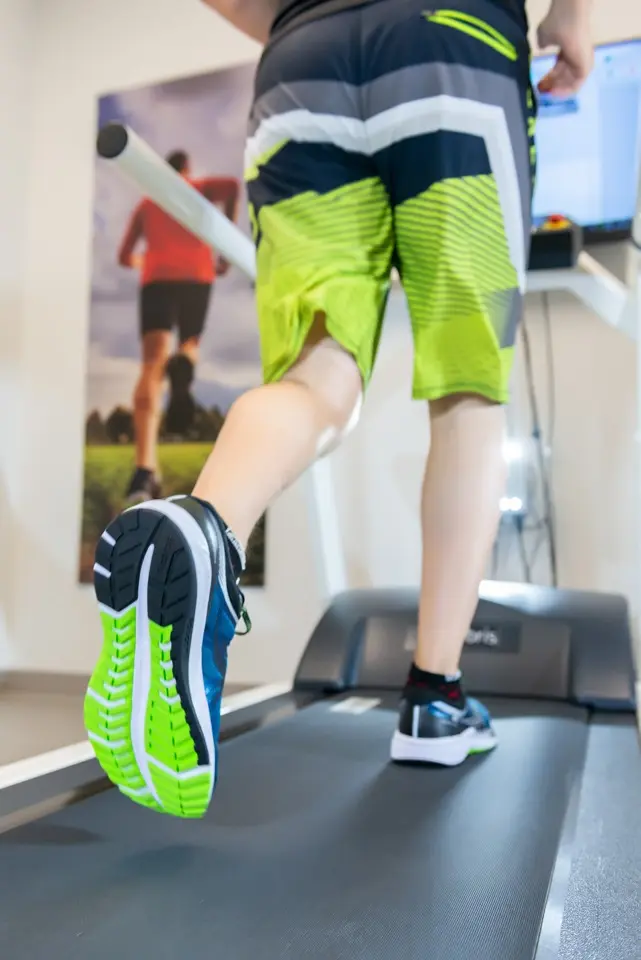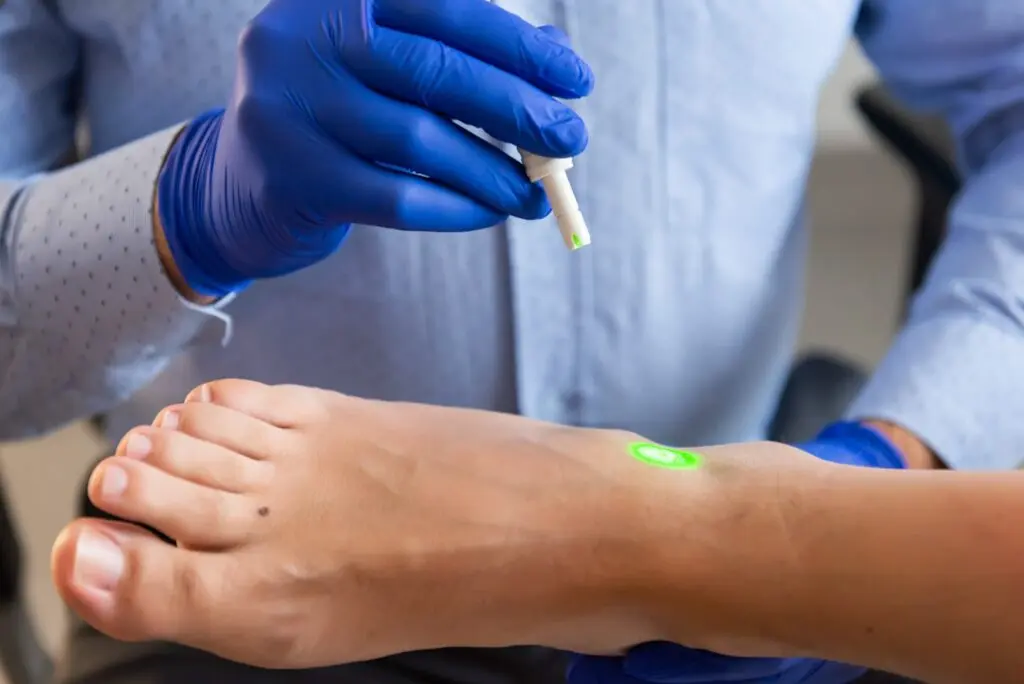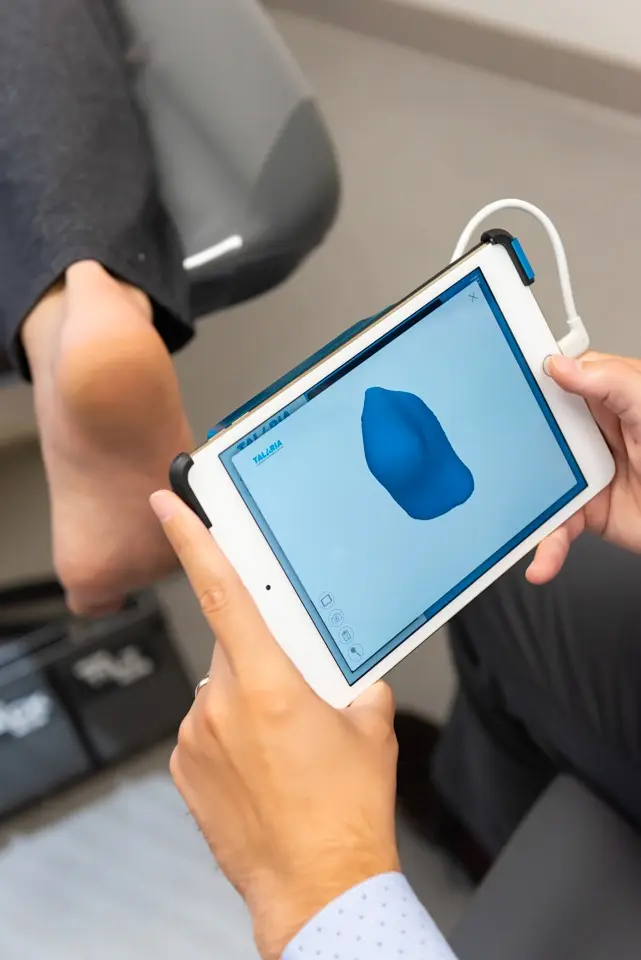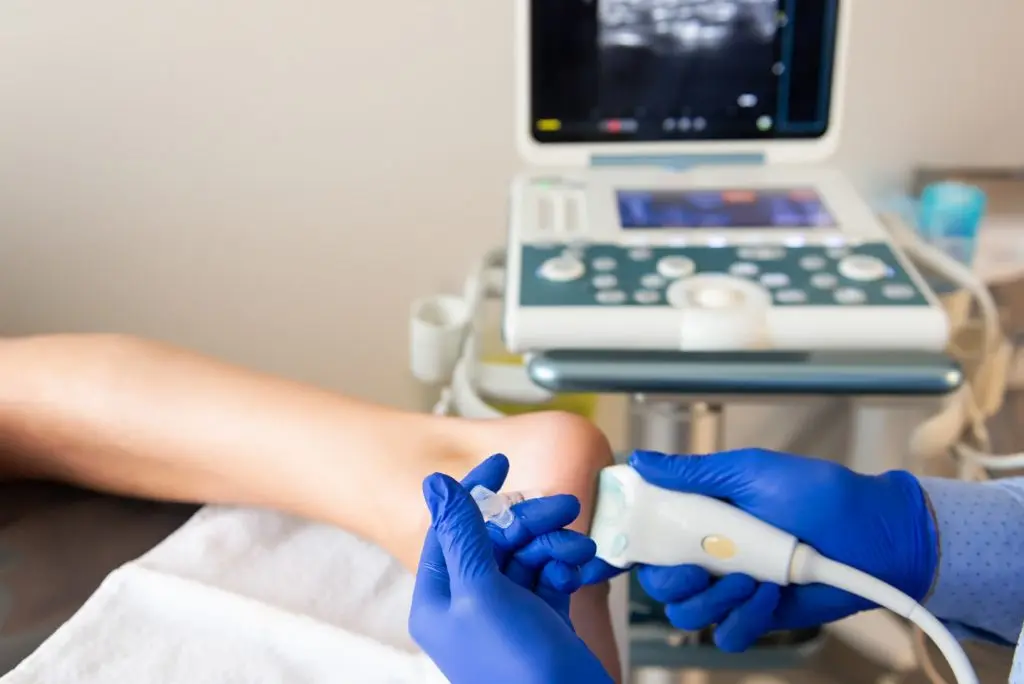 Common issues
Treatments offered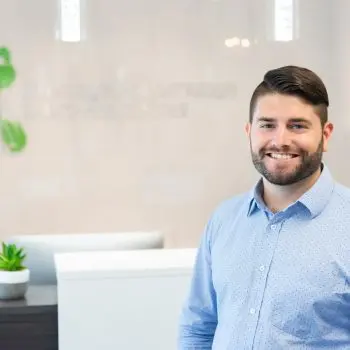 Dr. Jean-François Rivard podiatrist
Dr. Jean-François Rivard, podiatrist, has been in practice since June 2010, when he received his doctorate in podiatric medicine. The practitioner, who hails from Mascouche, is happy to provide his community with cutting-edge therapies and diagnostic tools.
Founder and owner of the Saint-Hyacinthe podiatry clinic since his graduation, Dr. Rivard has surrounded himself with a team of dedicated professionals who eagerly listen to his patients' concerns.
Training that remains useful to this today
Jean-François Rivard, DPM, has always prioritized people's well-being. He earned a bachelor's degree in nursing from the Université de Montréal before earning his doctorate in podiatric medicine from the UQTR. He was able to work as a clinical nurse for two years after receiving this qualification.
Dr. Rivard, podiatrist, obtained a license to practice radiology as well as a certification in foot ultrasound after developing an interest in medical imaging and athletic biomechanics.
As a result of his qualifications, he is able to:
This member of the Ordre des podiatres du Québec is a highly versatile practitioner thanks to his diverse technical expertise and formal credentials.
A podiatrist involved in his practice
Jean-François Rivard, DPM, created the Talaria foot orthoses laboratory some years ago with a passion for biomechanics and sports medicine.
Today, this cutting-edge lab distinguishes itself by manufacturing 3D foot orthoses with a degree of precision and quality that exceeds the industry's top standards.
Dr. Rivard, podiatrist, takes care to get involved in his practice environment in addition to his obligations at the Saint-Hyacinthe podiatry clinic and his orthotic laboratory. He was president of the Association des podiatres du Québec until recently, after serving as vice-president for six years.
Dr. Jean-François Rivard is a podiatrist and one of Quebec's pioneers in ultrasound imaging of the foot. He treats each patient with the same genuineness that has made him successful since 2010.
Close
Dr. Marc-Antoine Sylvestre podiatrist
Dr. Marc-Antoine Sylvestre, a young and ambitious podiatrist, has been a member of the St. Hyacinthe podiatry clinic team since 2019. Marc-Antoine Sylvestre, DPM, was previously connected with the PiedRéseau clinic in Granby before choosing to focus solely on his Saint-Hyacinthe clients.
Dr. Sylvestre, podiatrist, has up-to-date expertise, allowing him to embrace new challenges with open arms, having finished his Doctorate in podiatric medicine in the summer of 2018.
A remarkable academic pathway
Dr. Sylvestre holds a Doctorate in podiatric medicine from UQTR and is qualified to treat a wide range of patients. Additionally, his internships in hospitals in Trois-Rivières, Joliette, and Sherbrooke have allowed him to further hone his skills.
Dr. Sylvestre, podiatrist, has a radiology license as well as a certification in foot and ankle ultrasound, and is attentive to the requirements of individuals seeking his services as a podiatrist. This enables him to use digital x-rays to establish diagnosis and execute ultrasound-guided injections.
Marc-Antoine Sylvestre, DPM, addresses a wide range of foot problems but is particularly interested in sports podiatry and biomechanics.
A podiatrist committed to a variety of causes
Marc-Antoine Sylvestre not only shines on a professional level, but he also possesses human qualities that motivate him to get engaged in the community.
The young practitioner served as first vice-president of his student association at UQTR before participating in a humanitarian internship in Vietnam. He also participated in the Grand défi Pierre Lavoie and visits the Accueil Bonneau on a regular basis as a volunteer.
Marc-Antoine Sylvestre is a podiatrist who holds your well-being dear and understands how to tailor his treatments to provide optimal comfort.
Close
Responsible for Personal Information / Privacy: Silvia-Victoria Létourneau 450-773-7433
Request an appointment at the clinic
Leave us your contact details and availability and we will contact you to make an appointment.