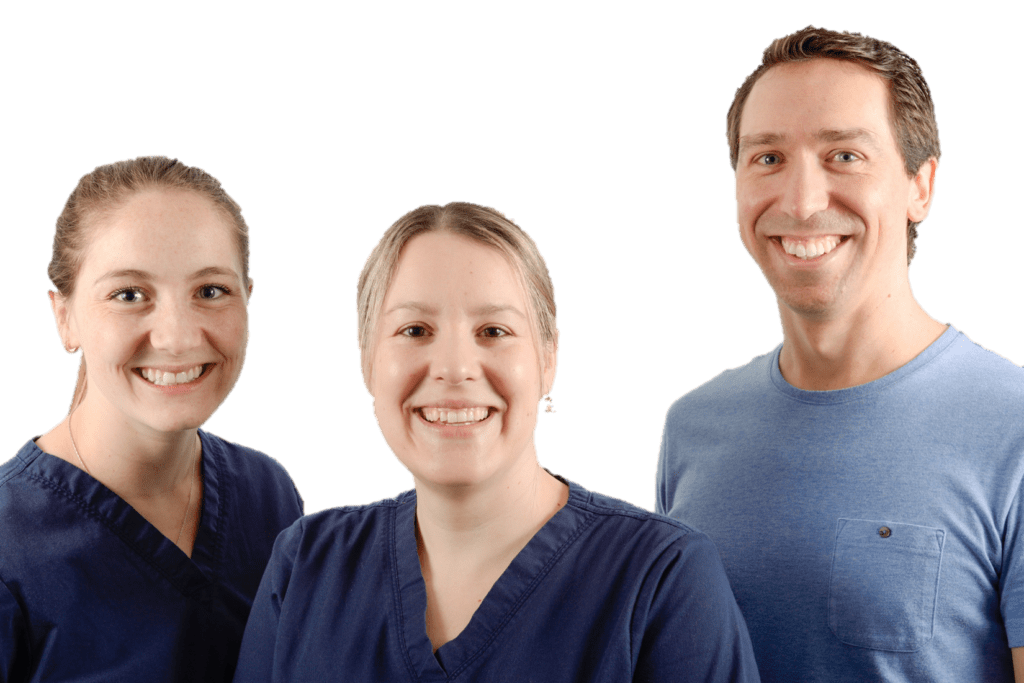 As a doctoral student in podiatric medicine in 2010, Dr. Caroline Descôteaux, Podiatrist, began her practise in Quebec City before acquiring the Drummondville clinic.
Dr. Marc-André Héroux, Podiatrist, trained in podiatry and microbiology, which allows him to analyze the anatomy, physiology and pathologies of your foot. This ensures you benefit from the best diagnosis possible.
The newest addition to the Drummondville clinic is Dr. Jany-Ève Allard, a podiatrist. She rounds out the trio and uses her knowledge of podiatry medicine to care for you in the most effective way. You can rely on the best possible follow-up to alleviate your foot problems and get back to your daily life.
Drummondville podiatry clinic
350 Rue Saint-Jean #140, Drummondville, QC J2B 5L4
1-888 299-7312 Toll free
Business hours
Monday : 8:30 - 19:00
Tuesday : 8:30 - 19:00
Wednesday : 8:30 - 19:00
Thursday : 8:30 - 17:00
Friday : 8:30 - 16:00

A personalized approach and a dedicated team
The Clinique podiatrique de Drummondville welcomes you to its professional, friendly and caring environment. And we treat you as we would a member of our own family.
The dedication of podiatrists Caroline Descôteaux and Marc-André Héroux allows you to alleviate your foot pain in the most effective way possible. These professionals also know how to explain your condition in a straightforward way so that you can easily understand.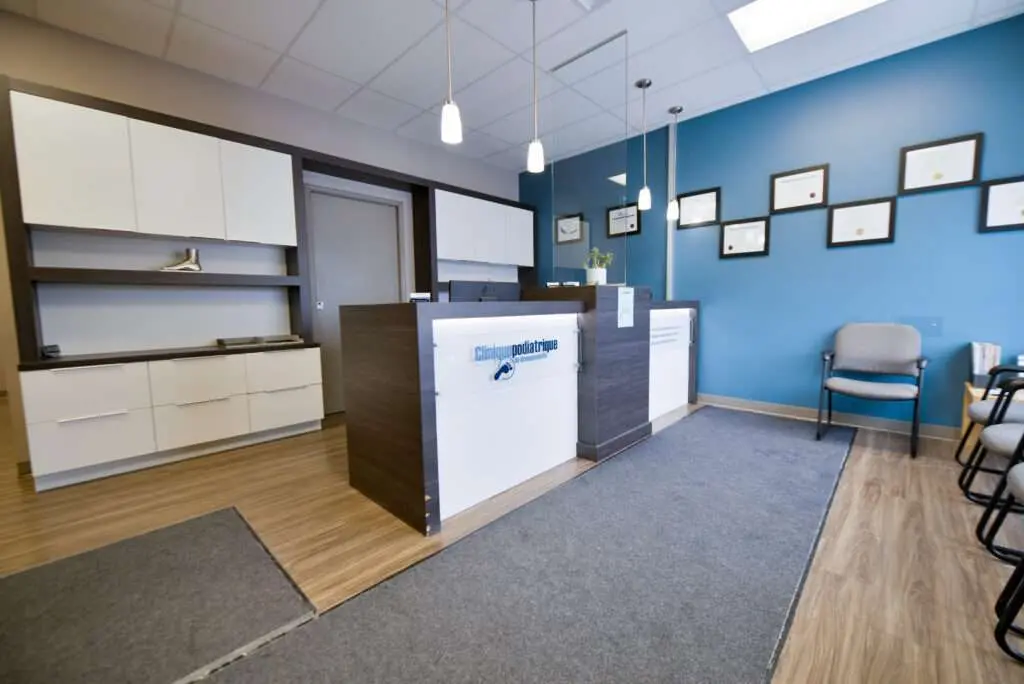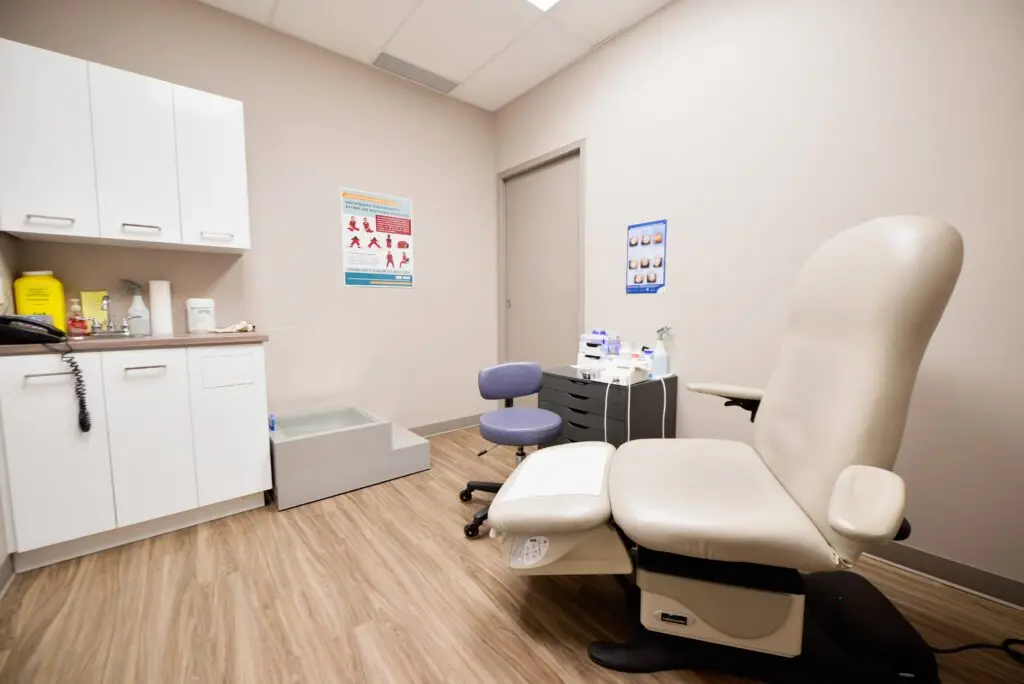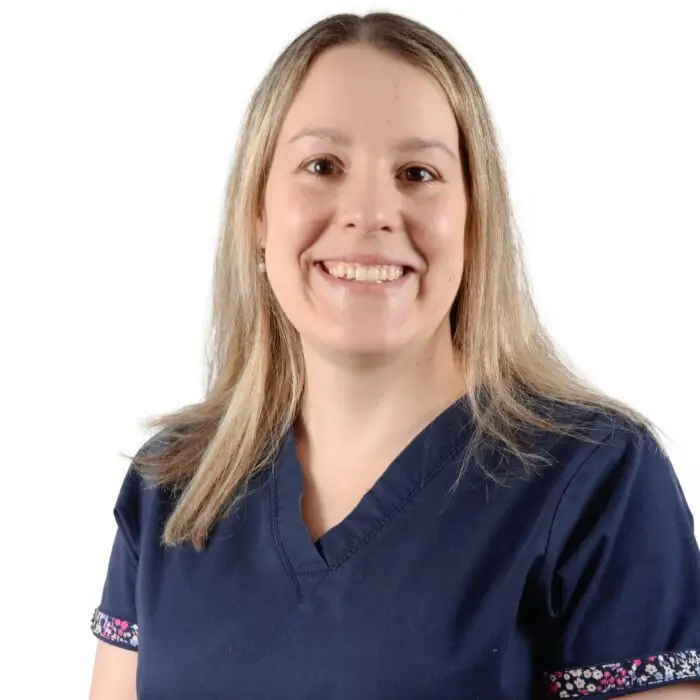 Dr. Caroline Descôteau podiatrist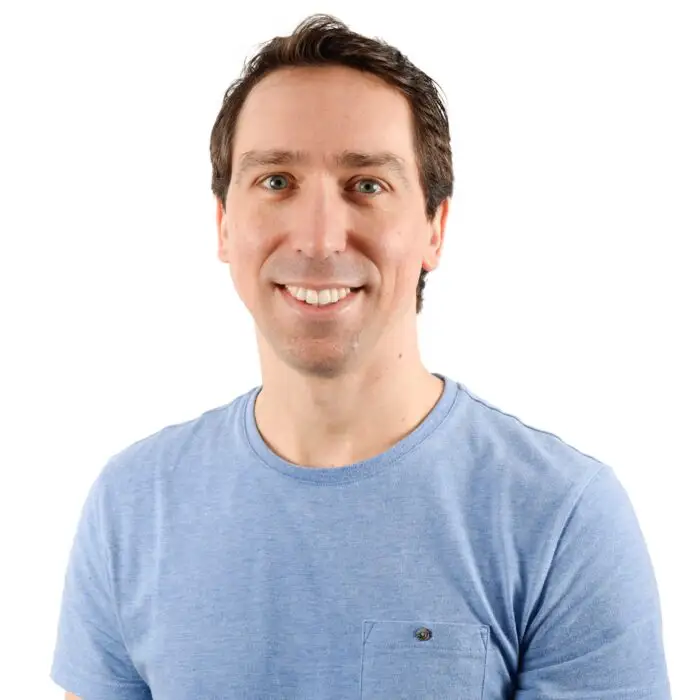 Dr. Marc-André Héroux podiatrist
Dr. Jany-Ève Allard podiatrist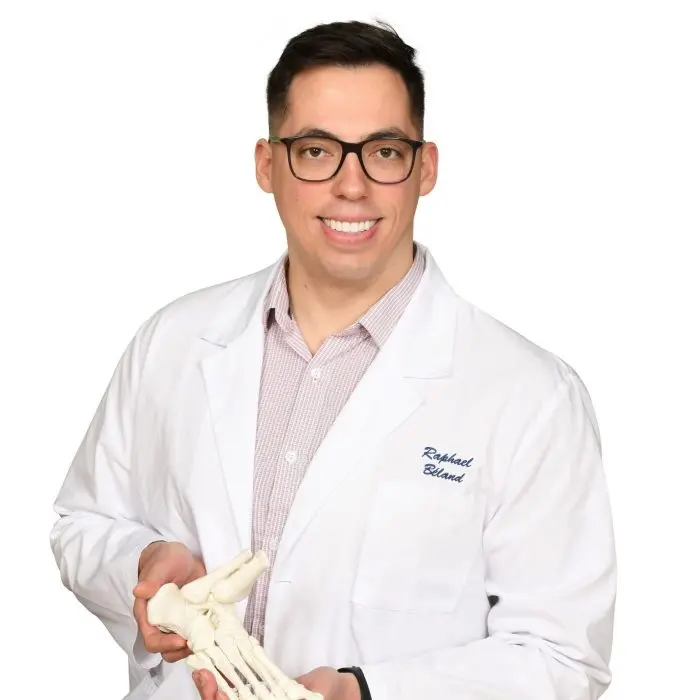 Dr. Raphaël Béland podiatrist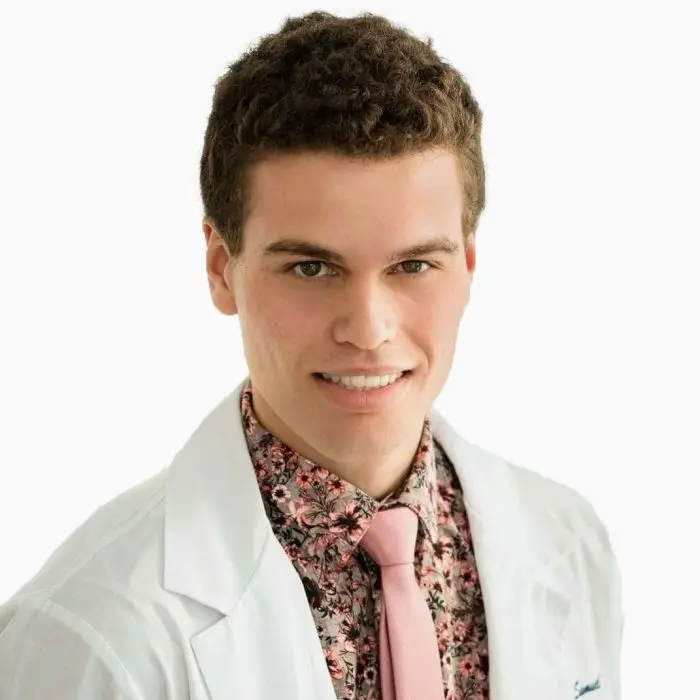 Dr. Samuel Desrosiers podiatrist
Dr. Caroline Descôteau podiatrist
Since graduating in 2010, podiatrist Dr. Caroline Descôteaux has been practicing her profession while working  alongside her colleague Dr. Marc-André Héroux, podiatrist at the Drummondville podiatry clinic.
Caroline Descôteaux, DPM, is perpetuating the values of professionalism and respect which have made her successful since 2010, with therapeutic interventions aimed at a personalized approach.
A podiatrist who knows how to adapt
Podiatrist Dr. Descôteaux is equipped to offer a complete spectrum of foot treatment with her doctorate in podiatric medicine from the Université du Québec à Trois-Rivières.
During her time at the New York College of Podiatric Medicine, she had developed her skills in orthopedics, podiatry and foot surgery even further.
Dr. Descôteaux, podiatrist, is a dedicated podiatrist and is eager for continuous education to stay up to date on best practices.
She also serves as inspector for the Order of Podiatrists' Professional Inspection Committee which motivates her to pursue  more specialized training to fulfill this leading role.
When working with her patients, she puts this knowledge into practice.
For instance, by personalizing her approach, she can accommodate people with functional constraints (road accidents, handicapped people, etc.).
Caring and supporting
Caroline Descôteaux's interventions provide evidence to her willingness to adapt to every individual. Her high flexibility has made her a talented practitioner, always ahead of the needs of her patients.
By ensuring that everyone is best prepared for podiatric therapy, podiatrist Caroline Descôteaux significantly improves her hospital's quality of care.
Close
Dr. Marc-André Héroux podiatrist
Dr. Marc-André Héroux, podiatrist, has worked in the Drummondville podiatry clinic for many years and holds a Doctorate in podiatric medicine from the UQTR. He  was able to consolidate the range of his expertise by sharing his time between his present clinic and Mauricie's podiatry clinic.
Dr. Héroux is a podiatrist who specializes in biomechanical and postural problems, for which he is frequently sought out by athletes.
From pupil to teacher 
Despite a traditional university education that would culminate in an internship at the prestigious New York College of Podiatric Medicine, Dr. Marc-André Héroux is constantly hungry for new information.
As a result, he got manual foot therapy training in addition to his internship, teaching him the active release technique and foot mobilization technique.
Having this sort of skill allows him to offer a variety of benefits, such as:
Promoting faster healing of the affected limb;

Improving your range of motion;

Reducing muscle tension;

Increasing the elasticity and suppleness of the muscle fibers and scars of the foot.
Podiatrist Dr. Héroux is also qualified to treat athletes in addition to his regular patients.
He may be relied upon to offer foot orthoses customized for certain activities, such as figure skating and skiing, thanks to his expertise as an enthusiastic athlete himself.
His biomechanics and manual therapy-based practice has prompted him to design a specific manual therapy course for his fellow podiatrists in Quebec.
Holding everyone's well-being dear
Marc-André Héroux, DPM, like his colleague, podiatrist Caroline Descôteaux, promotes principles of respect and adaptability to each patient's circumstance. In addition to his work as a trainer, he is committed to promoting healthy living choices in his community.
All in all, podiatrist Marc-André Héroux's experience and thoroughness make him an ideal ally in the treatment and follow-up of your foot problems.
Close
Dr. Jany-Ève Allard podiatrist
Holding a doctorate in podiatric medicine from the University of Quebec at Trois-Rivières (UQTR), podiatrist Dr. Jany-Ève Allard employs her expertise to treat the people of Drummondville. She has returned to her hometown as a podiatric professional and joined the Drummondville podiatry clinic shortly after her graduation in June 2018.
An active podiatrist dedicated to her patients
Passionate, rigorous and dedicated, podiatrist Dr. Jany-Ève Allard relies on the most comprehensive training to treat various foot pathologies. Like many of her fellow professional podiatrists, she has completed an externship in podiatry at the renowned New York College of Podiatric Medicine. 
Jany-Ève Allard, DPM, developed several areas of interest in her practice throughout her education. She is particularly interested in foot dermatology, more specifically in the context of diabetic wound care. As a former figure skater and very active person herself, she also enjoys applying her practice to sport-related cases. 
Naturally, podiatrist Dr. Allard is also responsible for treating a multitude of other patient types. In particular, she cares for many elderly people in the city of Drummondville and has the necessary expertise to meet the needs of all sorts of clients. 
Involved in many projects
Podiatrist Jany-Ève Allard is a person brimming with energy. Her mind is full of projects to improve her practice and make a difference in her community. Among these projects is an upcoming master's degree in research, which would allow her to push her knowledge to new heights. 
In addition, Dr. Allard also aspires to become either a teacher or a lecturer at UQTR in order to transmit her passion to the next generation of podiatrists. Until then, this tireless professional will continue to perfect her practice all while getting involved in sporting events like the Tremblant half-marathon. 
Passionate and dedicated, podiatrist Dr. Jany-Ève Allard is an invaluable ally when it comes to treating your podiatric problems in Drummondville and the surrounding area.
Close
Responsible for Personal Information / Privacy: Caroline Descôteaux 819-478-1060
Request an appointment at the clinic
Leave us your contact details and availability and we will contact you to make an appointment.