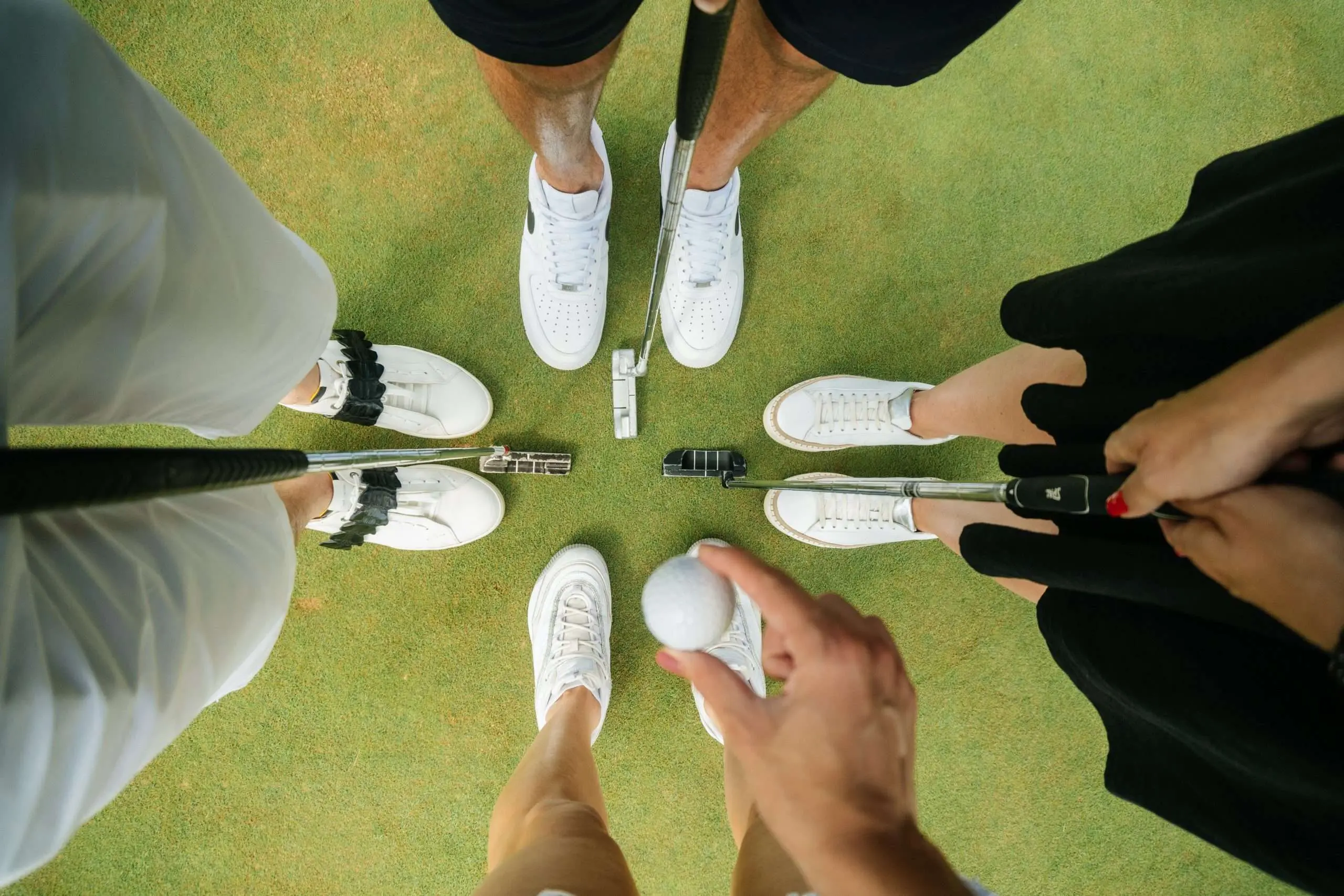 The return of warm weather means it is time to dust off your golf clubs and hit the course on a beautiful day. Golf is one of the most accessible leisure sports in Canada, and it is well-liked for the combination of challenge and contemplation it provides. It is crucial to think about the length of the course, the location of the course, and the equipment required if you want to enjoy it all summer. Part of this process entails carefully choosing your golf shoes.
Golf equipment; the foot is at the core of safety
Golf equipment and shoes are hardly the first things that come to mind when thinking about great golfers. Tiger Woods, for example, is recognized for his strong and concentrated strokes, while Rory McIlroy is noted for his mastery of movement and technique.
Golf shoes, in addition to golf balls, golf clubs, and the golf bag, play a critical part in a golfer's stability. A golf course may stretch for miles, and the rough and tumble of the course can make it a challenge.
Golf shoes come in a variety of styles, most of which include spikes and are laced up. Hitting the ball necessitates a strong foundation, and the golfer's foot provides this by giving appropriate balance to enable movement. Your golf shoe should have the appropriate length and width, fit comfortably without being too tight, and be flexible enough to follow your motions.
If you require expert guidance on this matter, your podiatrist can serve as a consultant to assist you in making an informed decision.
Choosing a good pair of golf shoes
Golf has been a sport that demands a certain level of sophistication since the early 1900s, and the golf course is the ideal location to flaunt your elegant style. A foot that is overly tight in a shoe, on the other hand, may affect the game just as much as a bad swing.
The foot is what allows a golfer to function, thus it is important to think about the player's body type, weight, and posture, as well as any possible foot pathologies.
A long course will need a long walk, which will be exacerbated by the weight of your golf bag. Sports brands have recognized this and now provide ergonomic golf shoes in a variety of styles, from the most specialized, such as Wilson, to the most popular, such as Adidas and Puma. It is entirely up to you regarding the spikes and lacing you use. Be wary of screw-in cleats, which can harm the ground and are not permitted in some weather conditions.
Golf is frequently thought of as a unique sport, with its dress code, laid-back atmosphere, and even exclusive communities. It is no surprise, then, that golf shoes differ from other sports shoes in design.
Beyond the choosing criteria, what about the needs of your feet?
Posture is one of the foundations of this sport, and posture is centred on the foot. If you do not know what you are doing, how do you pick your golf shoe?
Find out how many holes you will have to play before you start planning the course. This will assist you in calculating the distance you will need to walk. It is not normal for the sense of pain to grow by one notch every hole on an eighteen-hole course, for example.
You could believe that purchasing golf shoes would cost a lot of money. However, golf has become much more accessible, and consumer companies now provide high-quality golf shoes at reasonable costs. Consider how often and in what conditions you will be wearing your golf shoe, as well as how comfortable you will be using them.
If it is true that golf will stress and maybe even put your feet to the test, your podiatrist will be ready to assist you in reducing the strain.
Can my podiatrist help me choose my golf shoes?
Finding a pleasant and challenging activity to incorporate into one's lifestyle is essential. Your FootNetwork podiatrist is the best person to talk to about finding the proper golf shoes for you.